You can increase or decrease number of subscription anytime.
You can upgrade/downgrade your Subscription Plan from Standard to Pro or vice versa anytime.
You can also change your payment term from Monthly to Yearly or vice versa anytime.
The billing system will automatically prorate your charges as appropriate.
To make changes to your plan please go to:
https://app.optisigns.com/app/s/subscription-plan
If you are in Trial, just click Change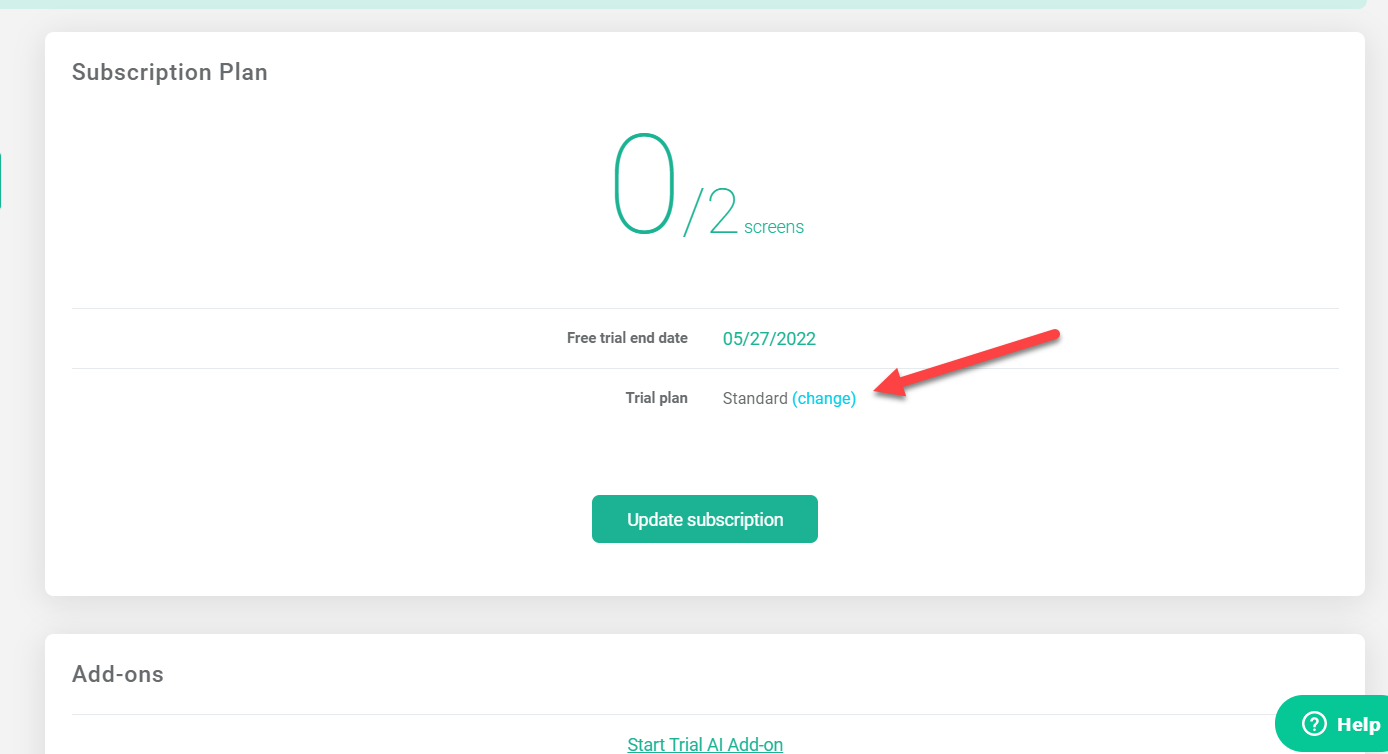 Select the plan you want to change your Trial account to: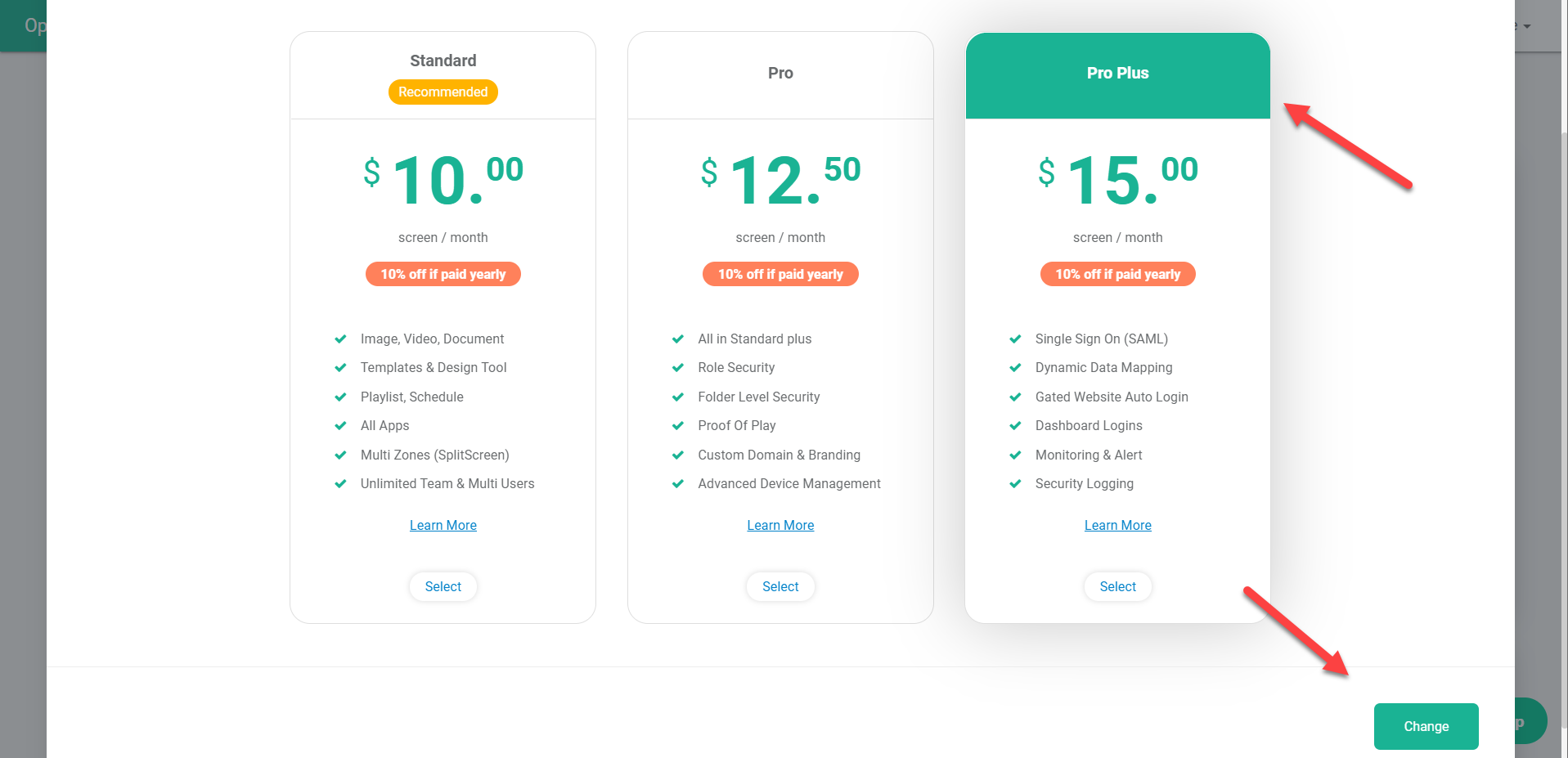 If you are already have paid subscription:
Click Update Subscription: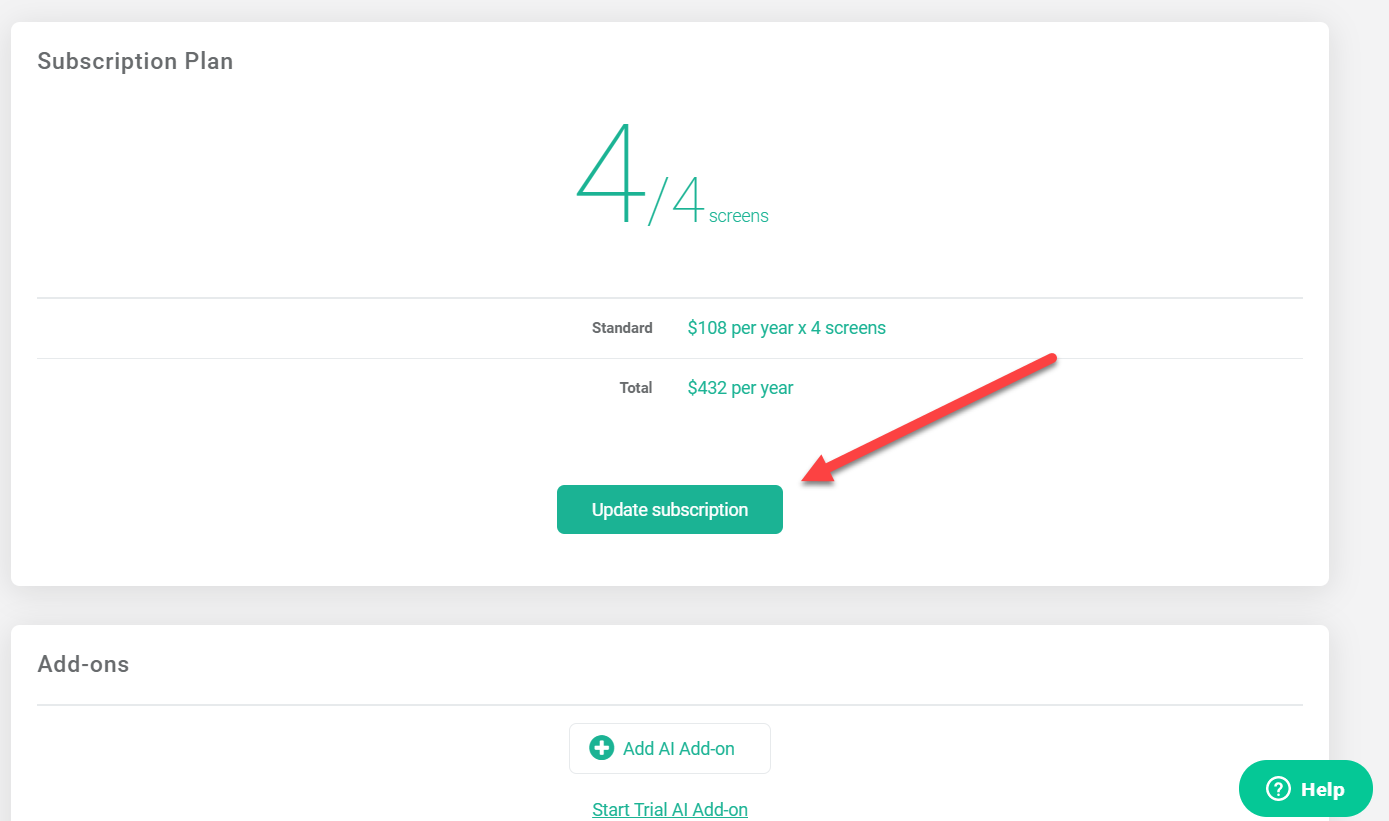 Change the number of screens, or click change to change your Plan.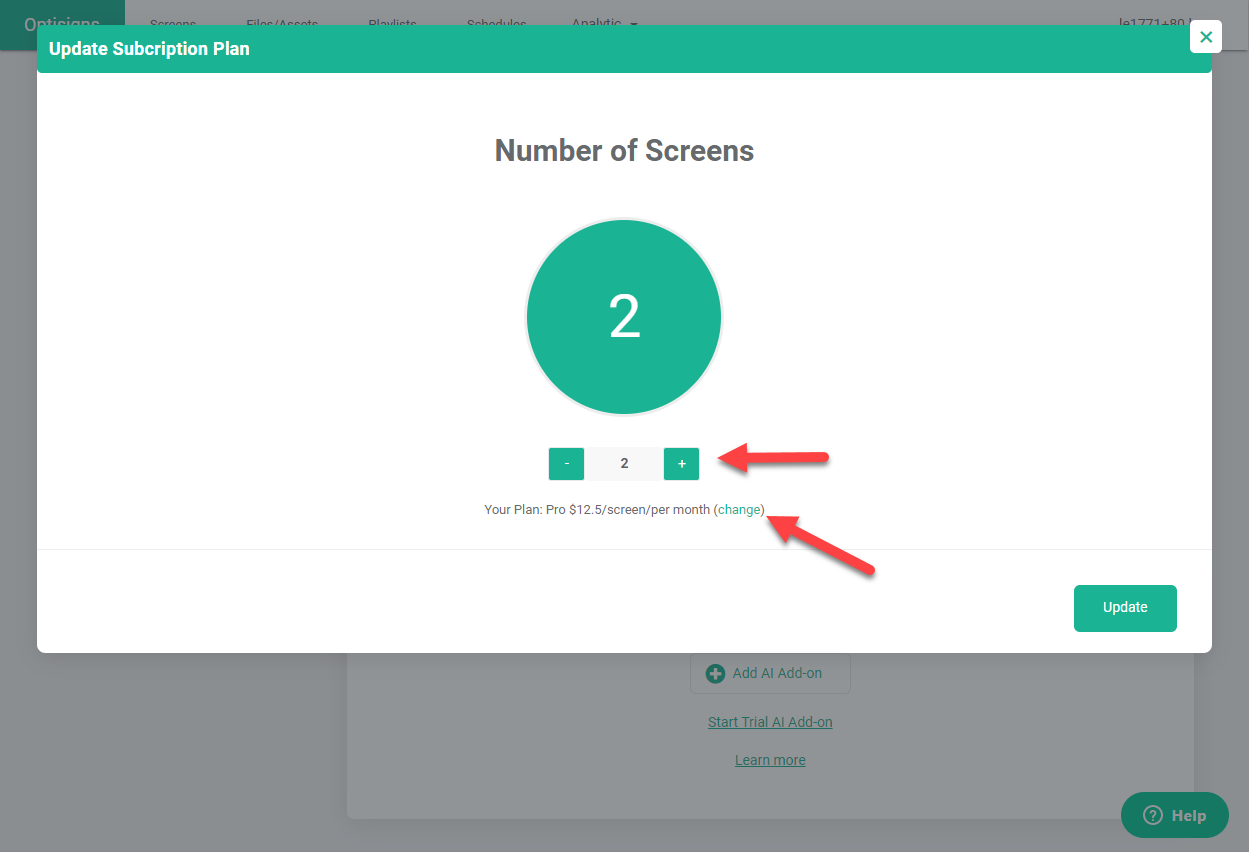 Select Plan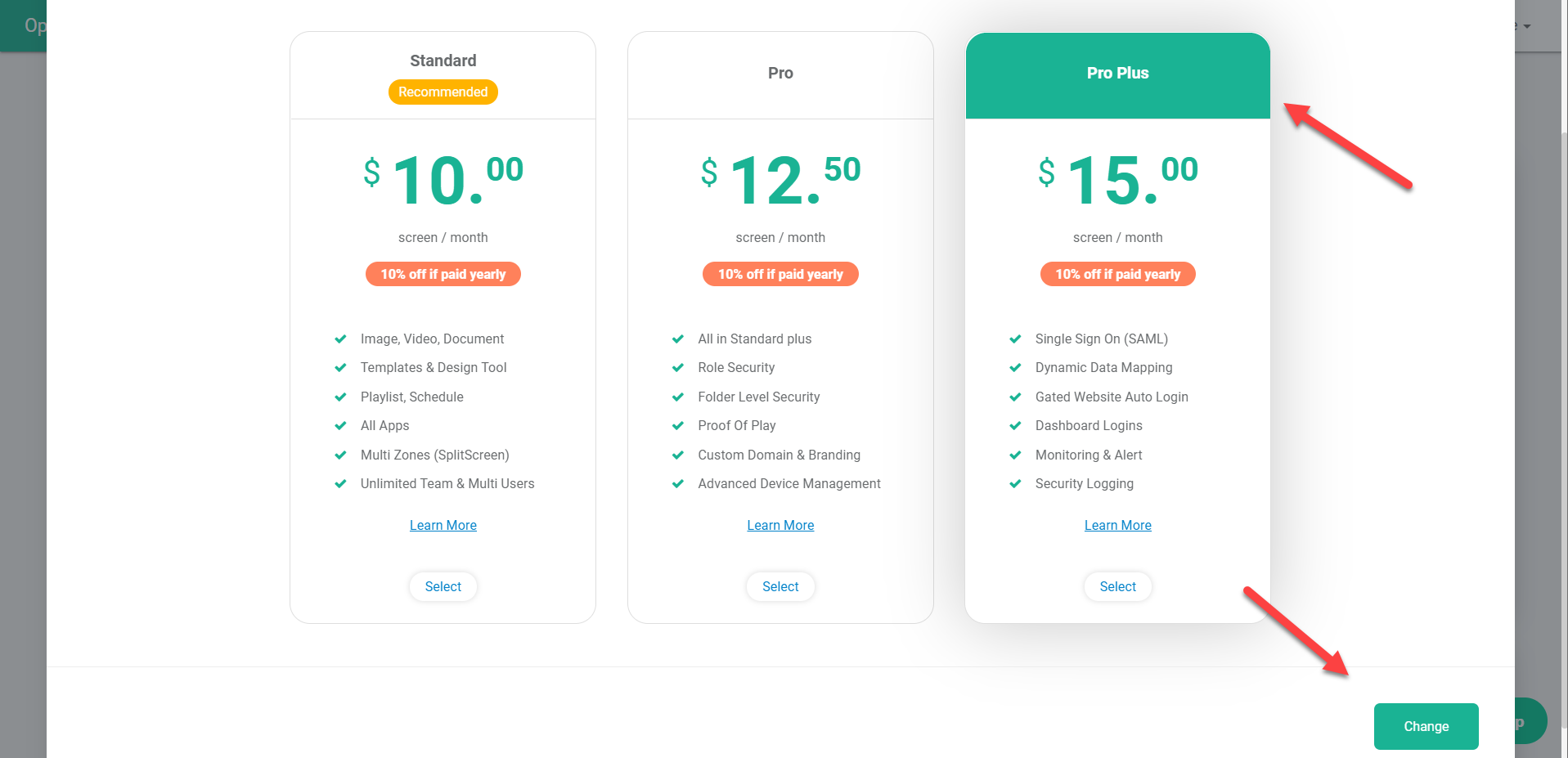 Then Select Term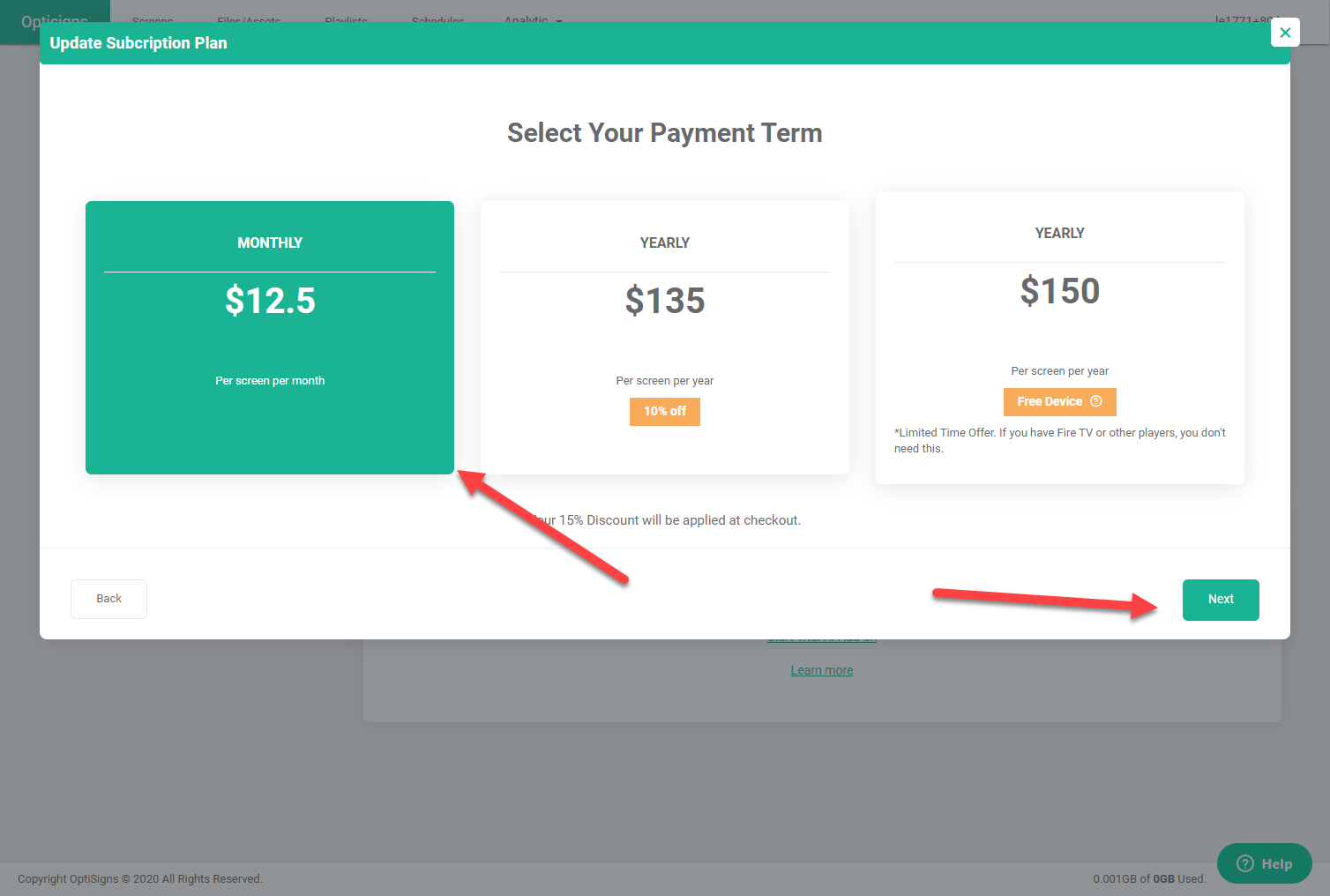 That's it!
If you have questions, please contact us at: support@optisigns.com