OptiSigns supports managing billing for sub-account. With this feature, headquarter/corporate can manage the billing & payment on behalf of the subsidiaries, like franchisee or different departments. For example, a branch is managing the account and screens on their own, but corporates can set up the subaccount and add payment method for local branches.

Important Note: Sub-account is a separate account, so screens, contents, playlist and schedule are segregated in the subaccount. The sub-account billing feature is only to support main account to manage the billing&payment for the sub-account.
If you would like to manage the recourses in the "sub-account" instead, we will suggest that you can use the "Teams" feature so that you can reserve the screens per team, and then allocate the cost by the number of screens.
Let's jump in and get started:
Log on to our portal: https://app.optisigns.com/app/s/sub-account-billing
Go to "Sub-Account Billing" and Click "Add Sub-account"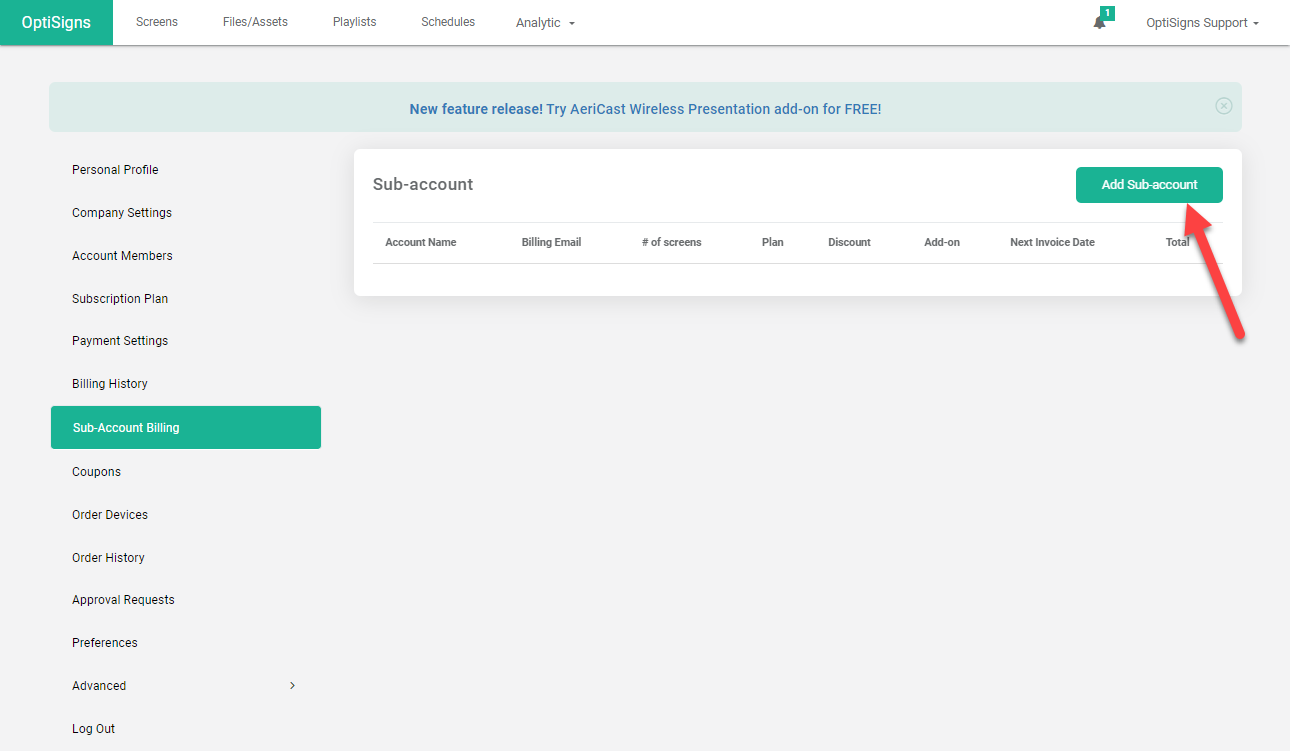 You will have two options.
Link an existing OptiSigns account | Click Link Account
Create a new sub-account for your new department | Create New Account

Once you link to the account, it will send the email notification to that email account.

After the sub-account approve the request. It will show the subscription detail.

You can update the payment method for the sub-account.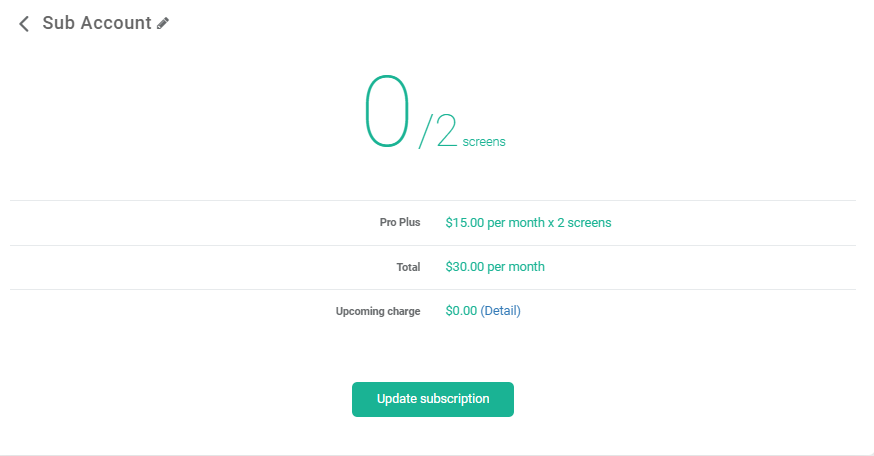 You can only do these for your sub-account
Update the subscription plan
See the payment history
Update the billing email
Update the billing information
Update the billing address
Important Note: Sub-account is a separate account. The main account can update the billing info for the sub-account. All screens, contents, playlists, and schedules will not be able to share between the main account and the sub-account.
If you have any additional questions, concerns or any feedback about OptiSigns, feel free to reach out to our support team at support@optisigns.com or just submit a ticket here.