You can use any web content with OptiSigns by using the Website app.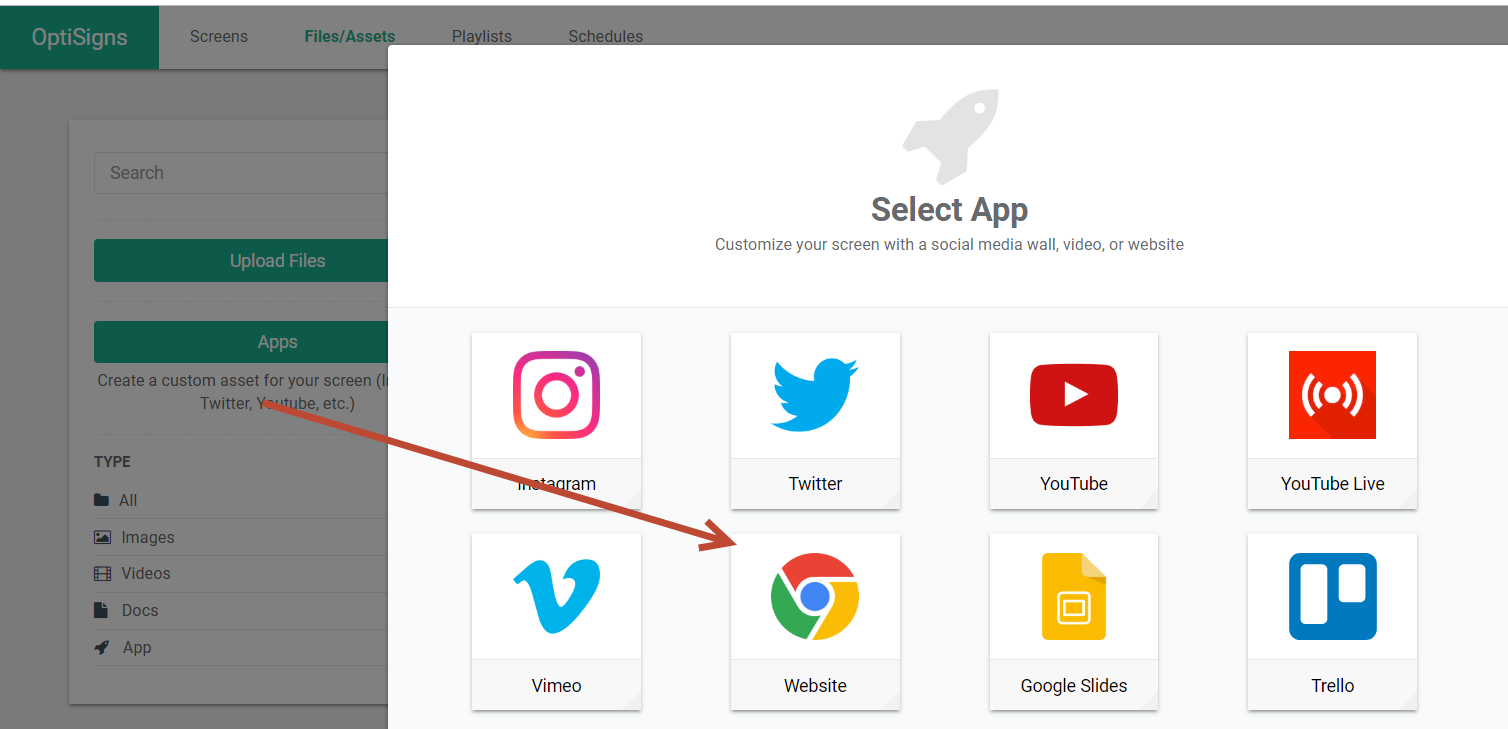 Fill in the name and the link (URL) of the site you want to use.
You can also specify refresh interval if you want the player to automatically refresh the link at certain interval.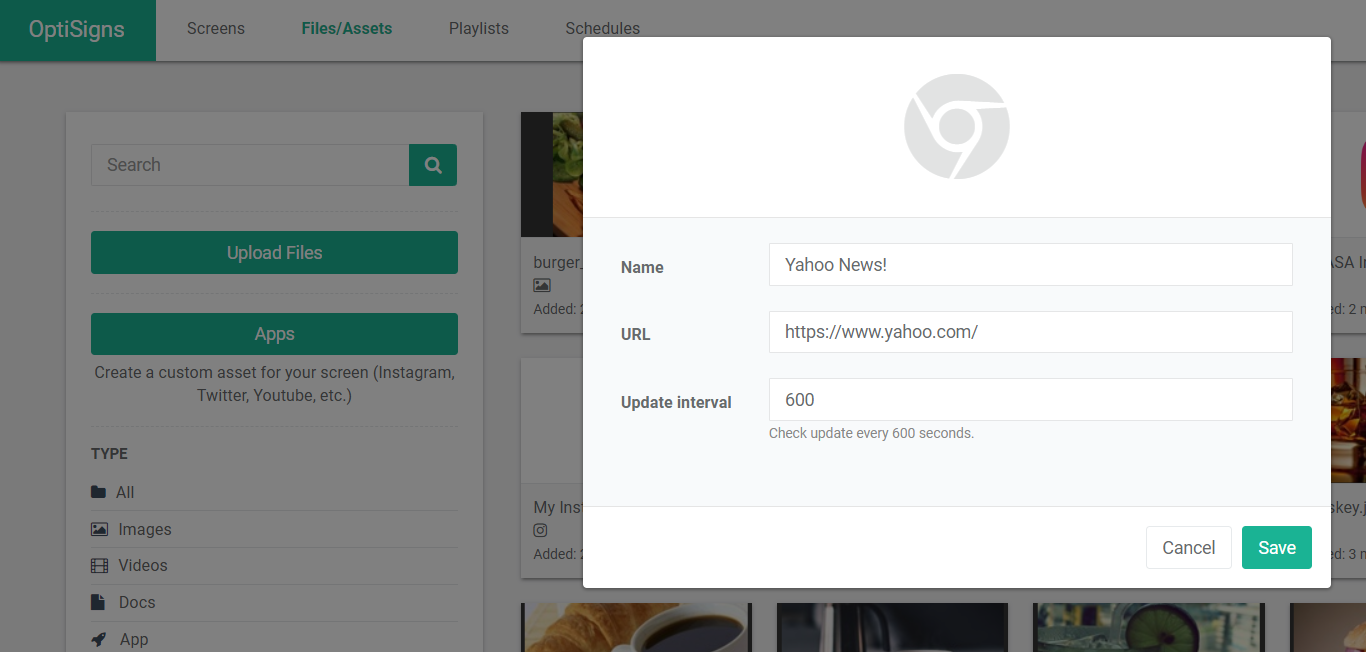 If you have any additional questions, concerns or any feedback about OptiSigns, feel free to reach out to our support team at support@optisigns.com or just submit a ticket here.