Want to put your content on screens? Here's how you can get started with OptiSigns:
More ways to get started:
Next: Pair the screen to your account
Once the app is installed, launch it. The app will ask if you want to automatically start when the device starts up. You then will see this pairing screen: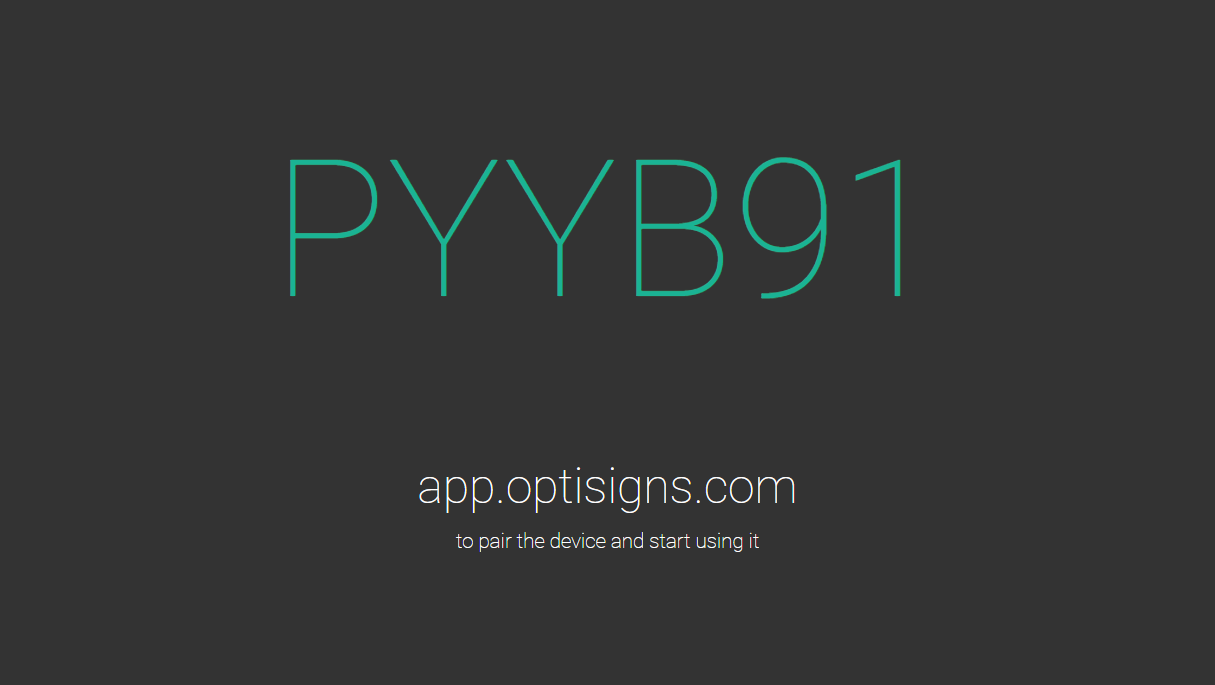 Go to our website: https://app.optisigns.com
Once you logged in Click the "Add screen" button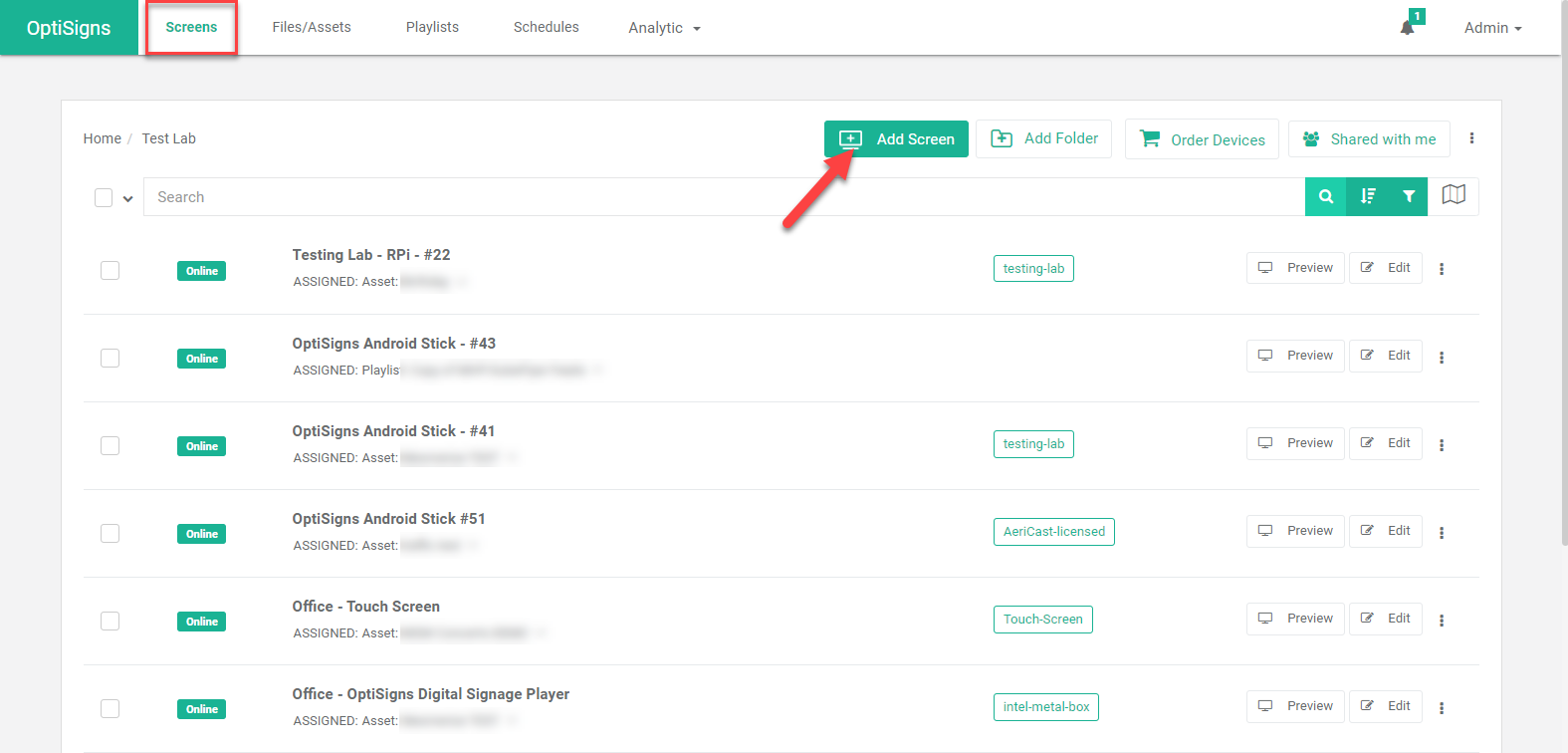 In this pop up, type in the Pair Code showing up on your screen. Then click Pair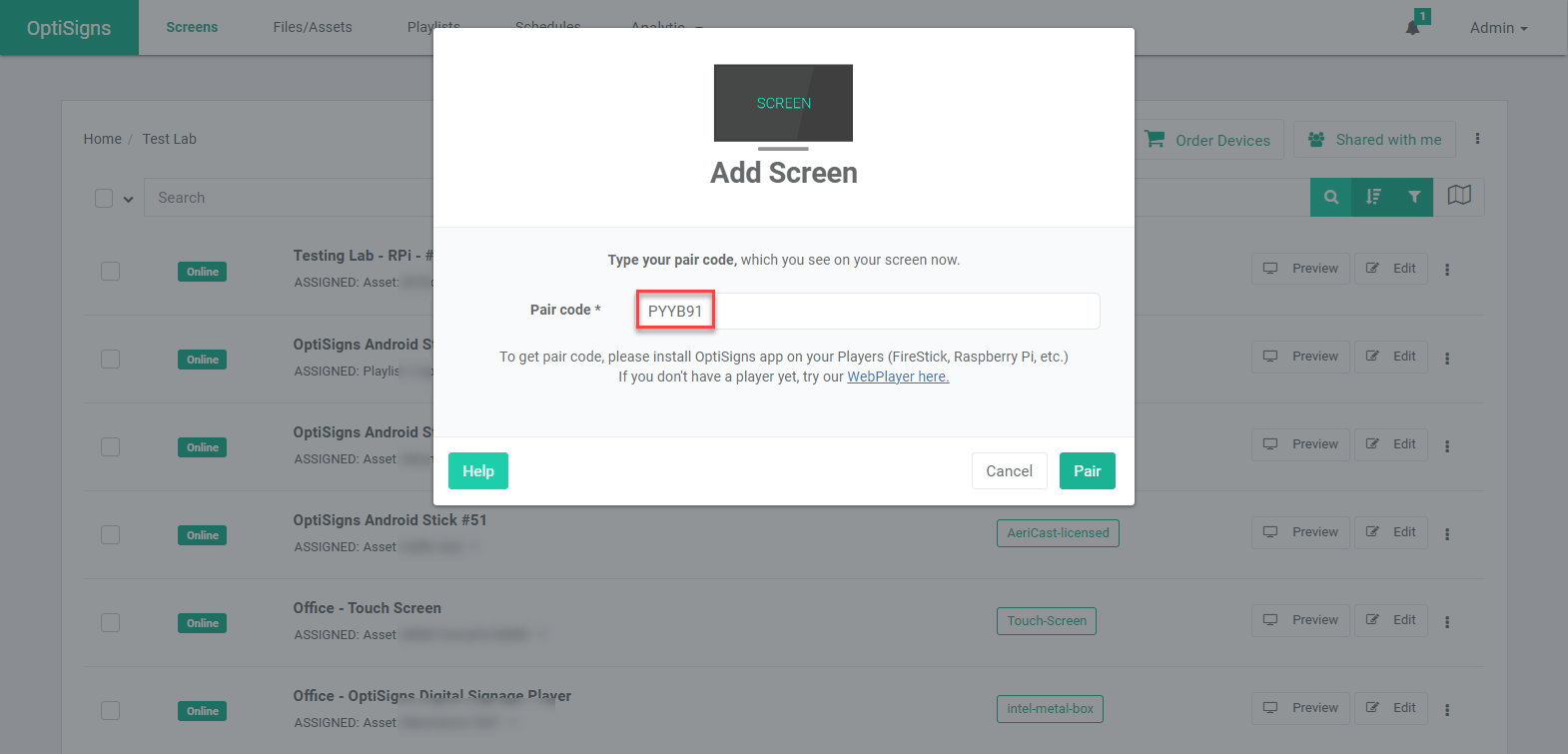 The screen will change to: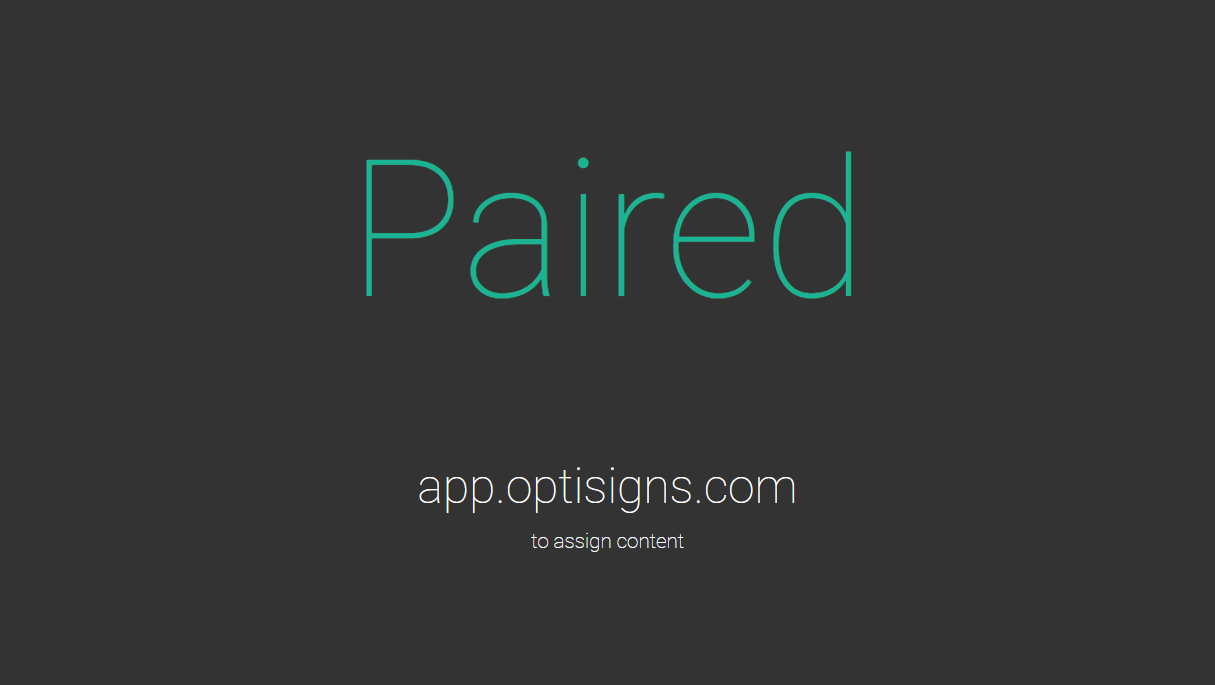 If you have any additional questions, concerns or any feedback about OptiSigns, feel free to reach out to our support team at support@optisigns.com or just submit a ticket here.