This article will show you how to display Microsoft's Calendar on your big screens TVs with OptiSigns.
The app works with both Office 365 Calendar and Outlook.com (free version) Calendar.
OptiSigns supports published calendar so you will have to make your calendar published. It is a good practice to create a new Calendar for this type of use case so it will not interfere with your main calendar.
On Windows, Linux, MacOS and WebPlayer:

 

 

On Android, Fire TV Player:
Changing of color scheme, view type, etc. is not available at the moment.
It is in OptiSigns roadmap to release more integrated calendar display feature. Please send us an email to support@optisigns.com with your interest for update on this feature.
First, publish your calendar by:
Go to your Calendar in https://outlook.office365.com
Select the Calendar you want to publish. (You can create as many calendar as you want by click Add Calendar)
Click Settings (the gear icon in the upper right corner).
Click "View all Outlook Settings"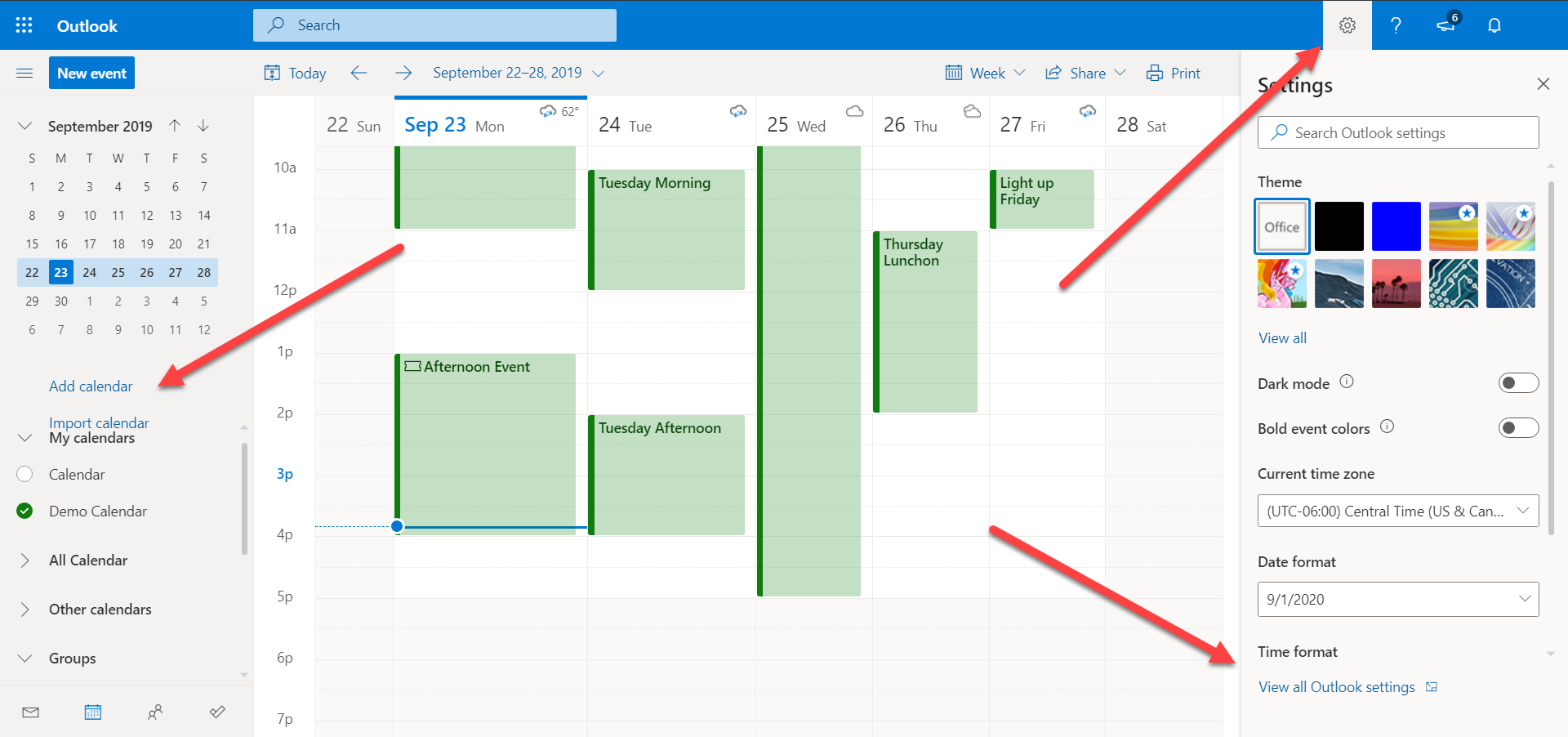 This will open the Calendar Setting window.
Select "Calendar" in left panel
Then "Shared calendars"
Then in "Publish a calendar" section, select the calendar you want to publish, and select level of permission.
For digital signage, "Can view titles & locations" or " Can view all details" is recommended.
Then click Publish
This will generate the shared calendar link.
You can click on the link and click Copy Link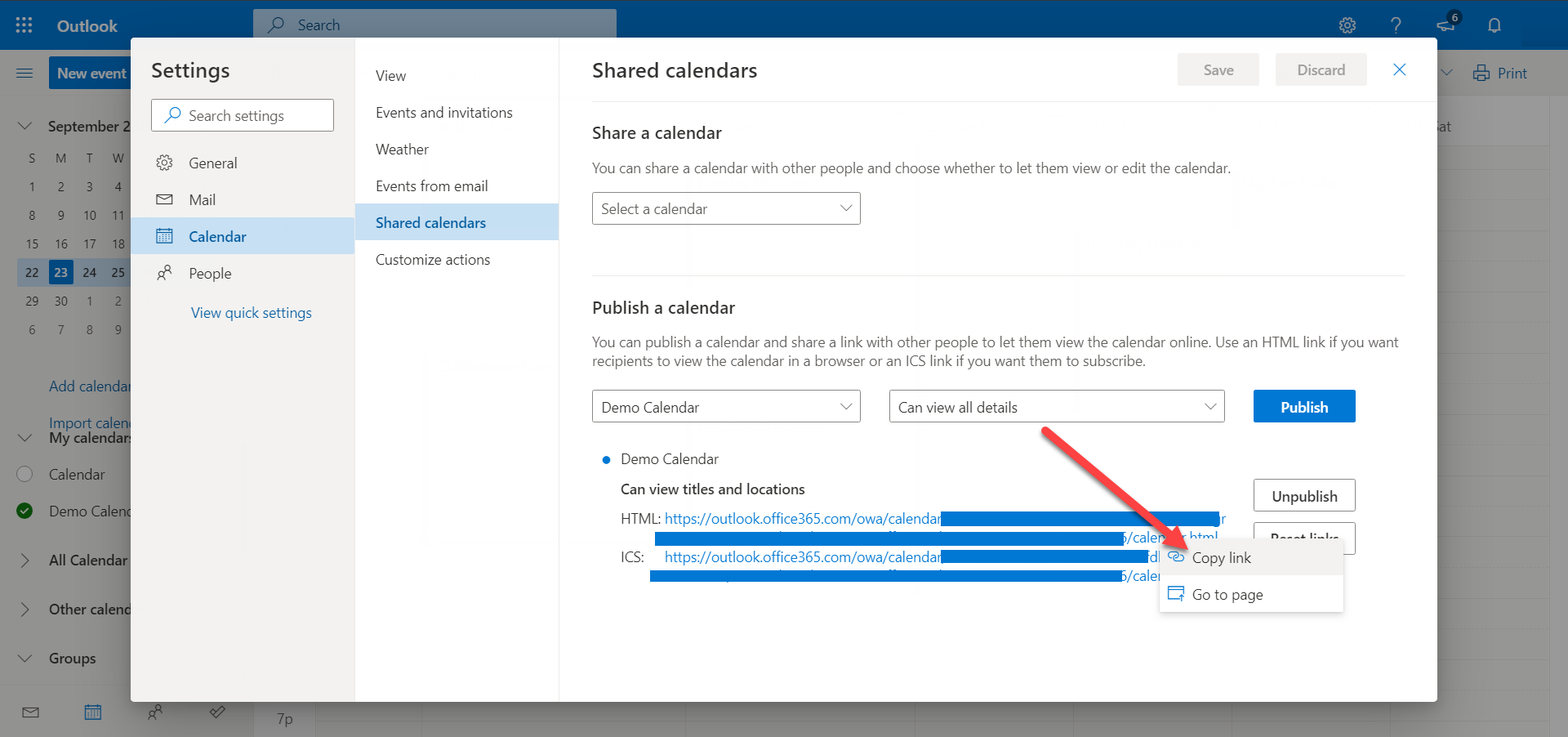 From here, you can add the link as Website in OptiSigns by: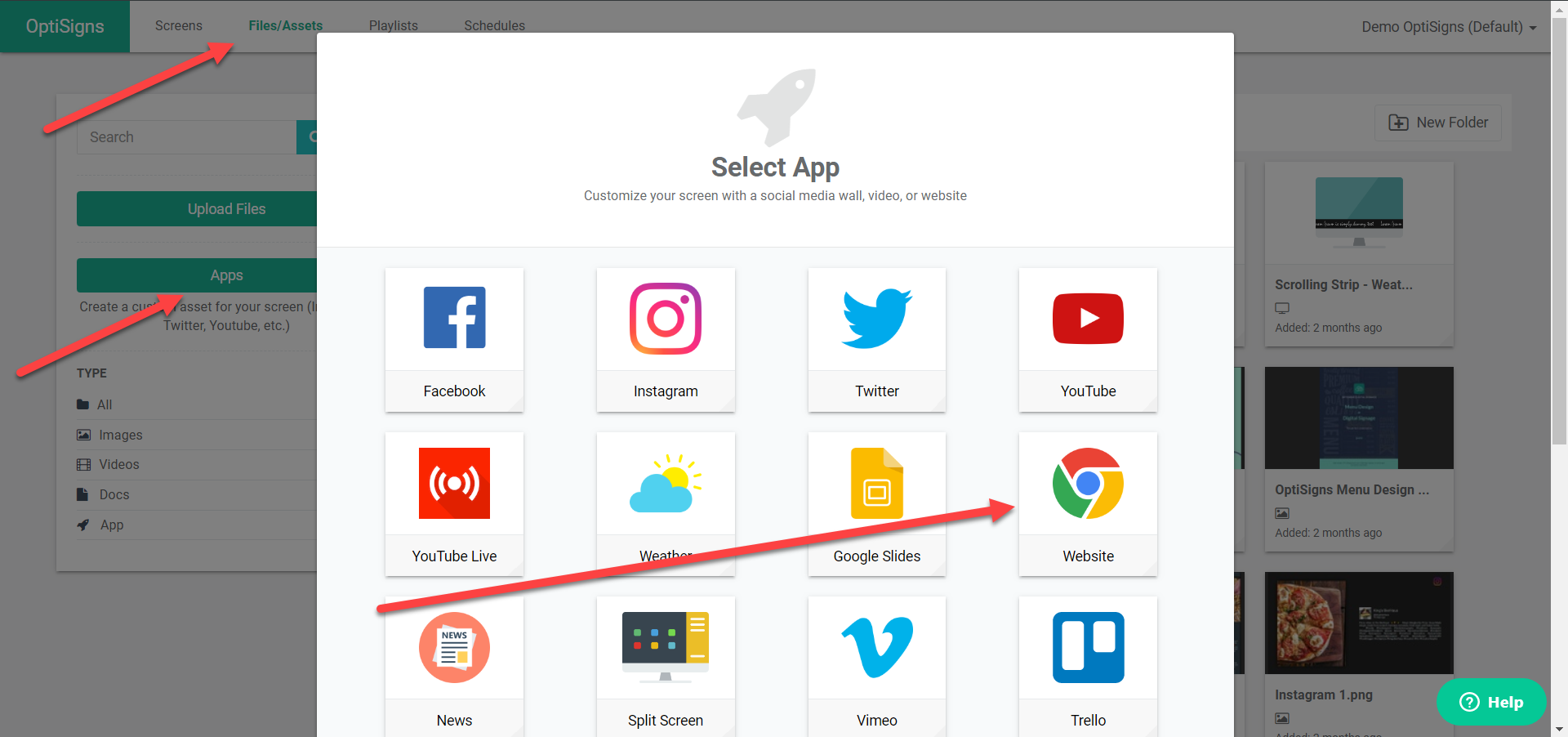 Then paste the link in there.
You can also select intervals when you want the app to refresh and check for new changes in the calendar.
We recommend 600s (or 10min)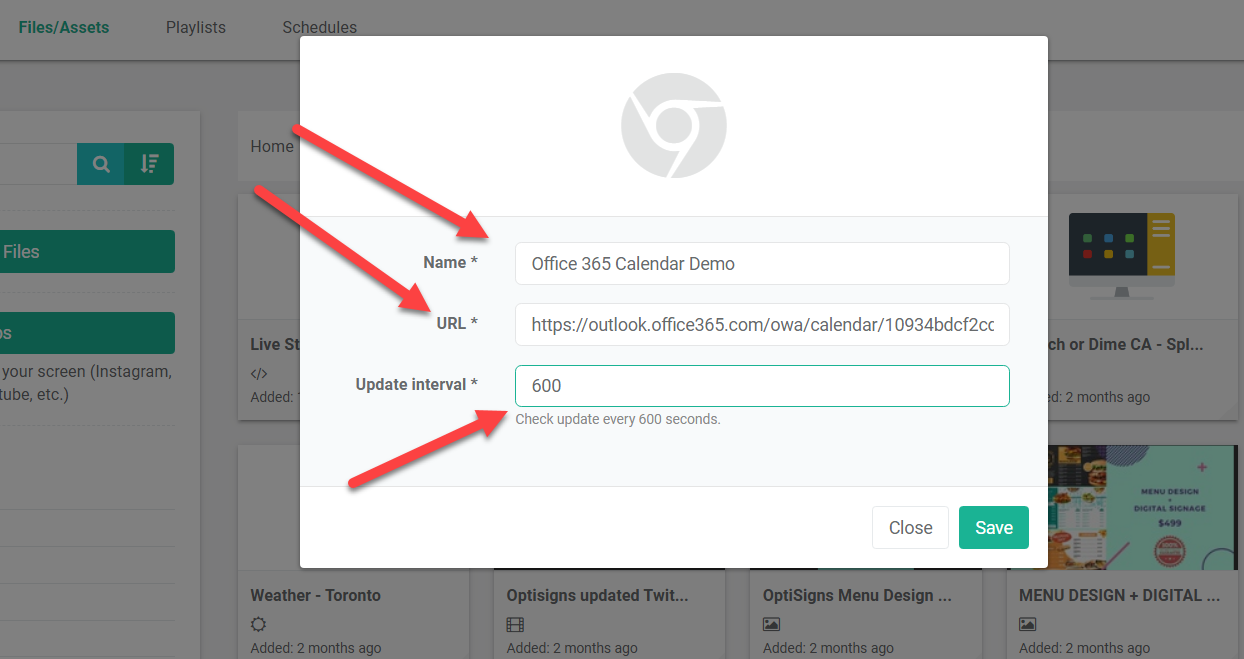 Then you can go back to Edit Screens and assign the newly created Calendar to your screens.