SplitScreen Feature is supported on all platforms, except Roku & Apple TV.
If you want to split up your screens into different zone, regions, such as example screenshot below.
This feature also commonly know as Split Screens, Screen Zones, Screen Layout feature.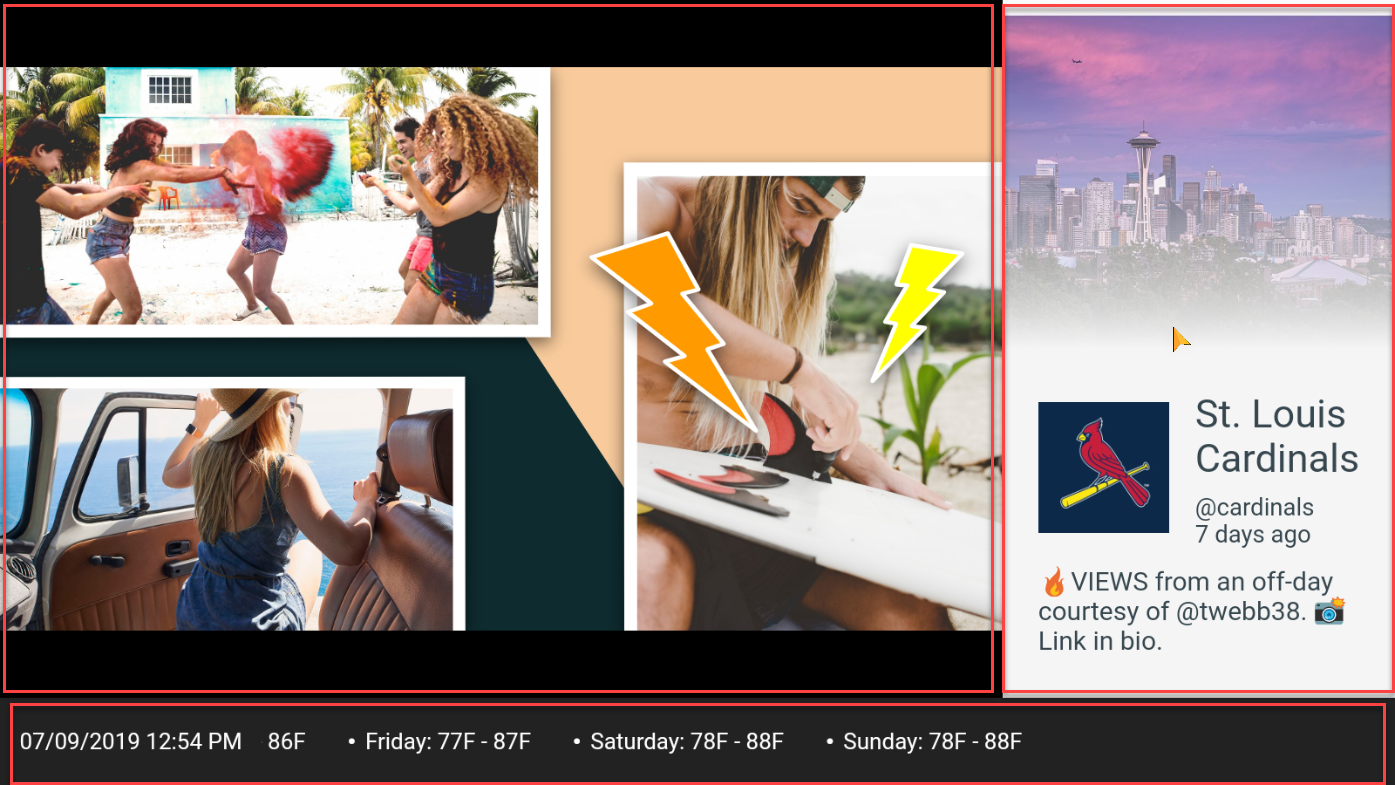 Steps to create & use SplitScreen:
Click Assets/Files -> Click App -> then select Split Screen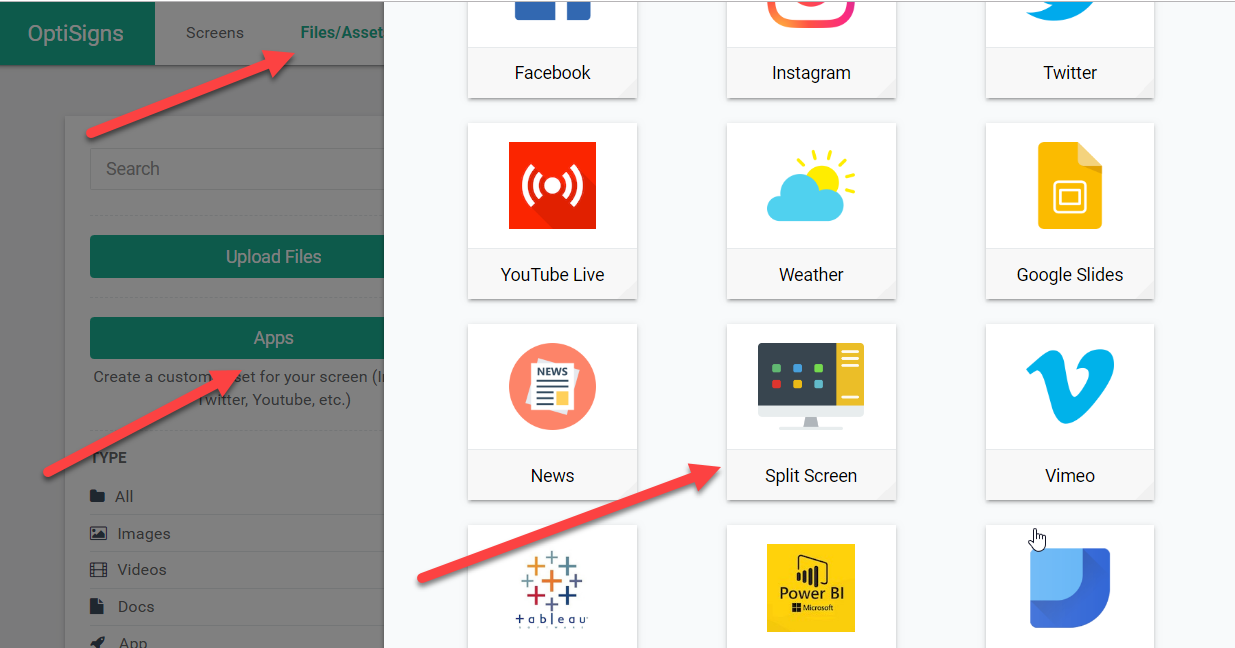 Select a template, it's a starting point, you can change the zones dimension later to fit your need if you'd like, or create your own layout.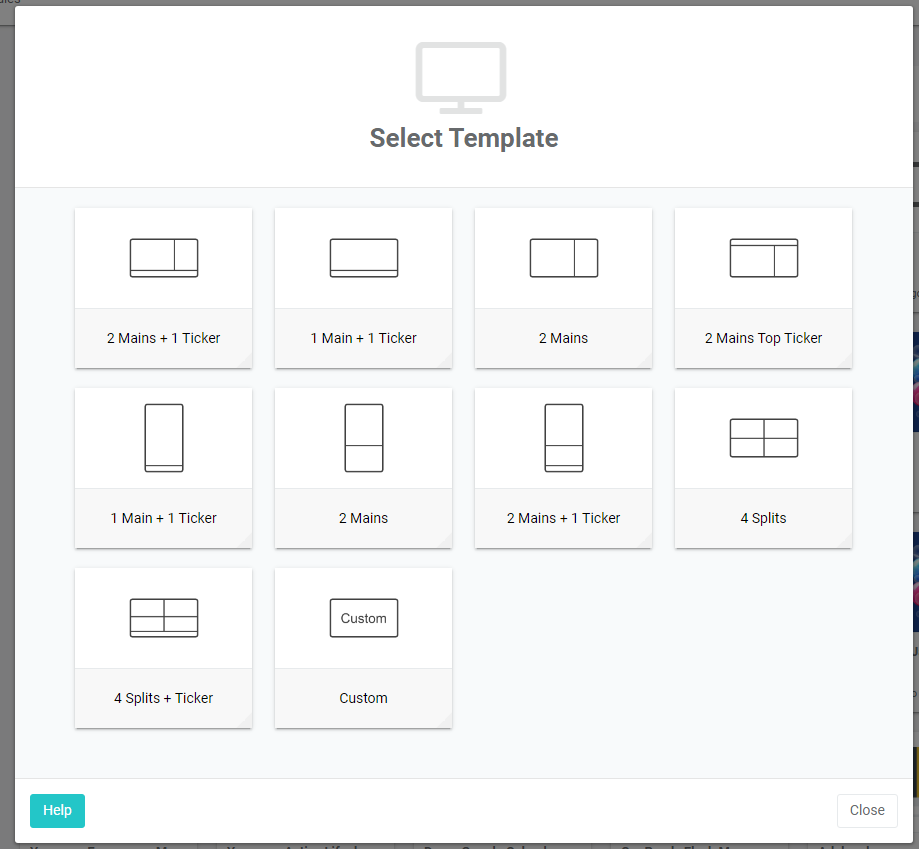 For this example, we select 2 Mains + 1 Ticker.
Then give your Split Screen a name, this is the name will be shown in Asset list.
Next for each zone, select the type of content you want its to play.
*Note that you cannot assign a SplitScreen inside a SplitScreen.
You can adjust the Zones position, dimension if you'd like. The number here are in %. (not Pixels), this is to ensure the scale will work regardless of screen resolution (1080p or 4K or other tablet type resolution). The player will maintain the appropriate scales for you.
SplitScreen commonly will be accompanied by a Scrolling Strip. You can read more on how to create a Scrolling Strip here.
Some OptiSigns app such as Weather, News and all Social Media walls, Stock, automatically turn itself to scrolling strip when put in a scrolling strip like zone.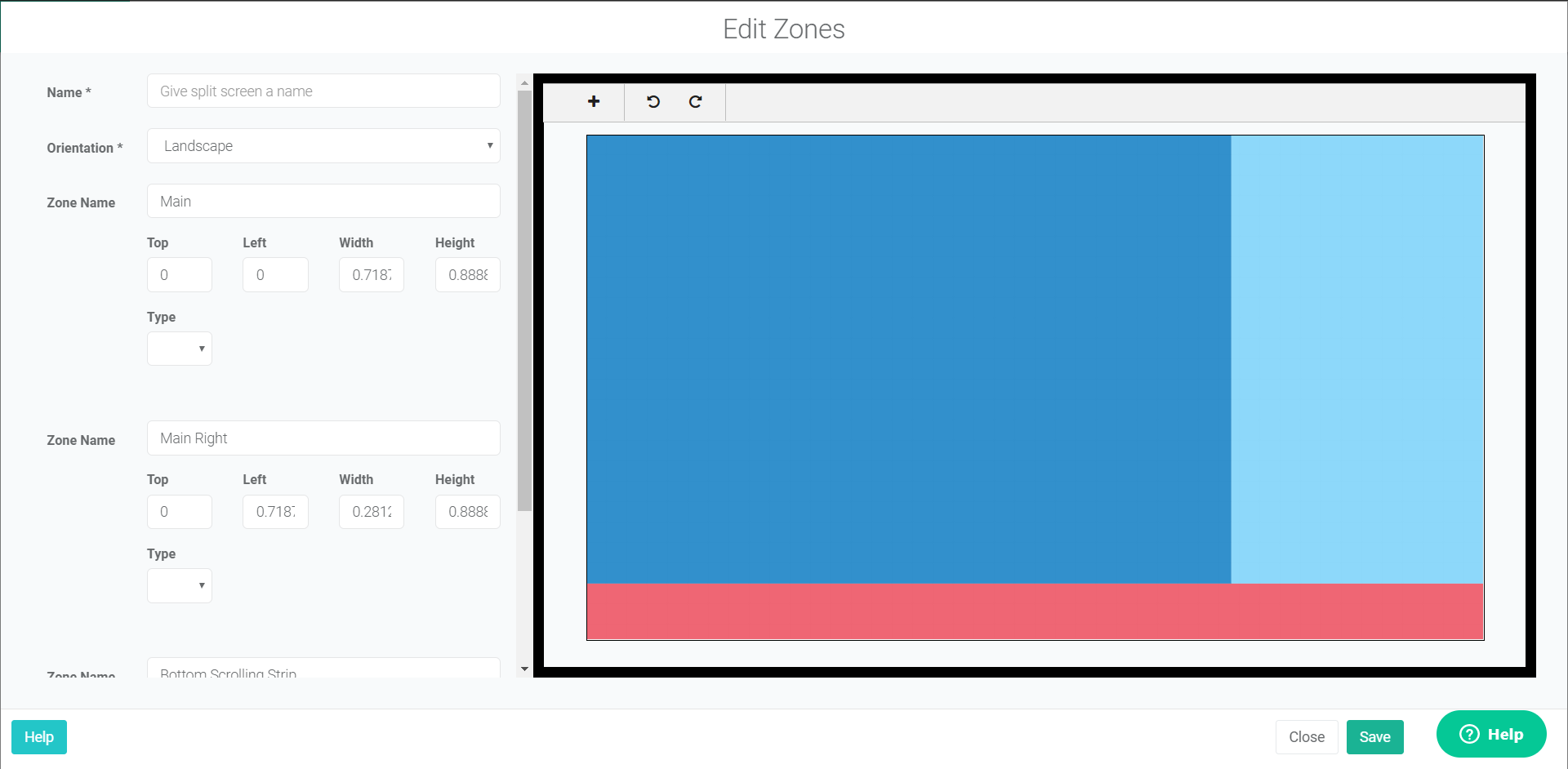 Once finish editing, you can click Preview to see how the SplitScreen look.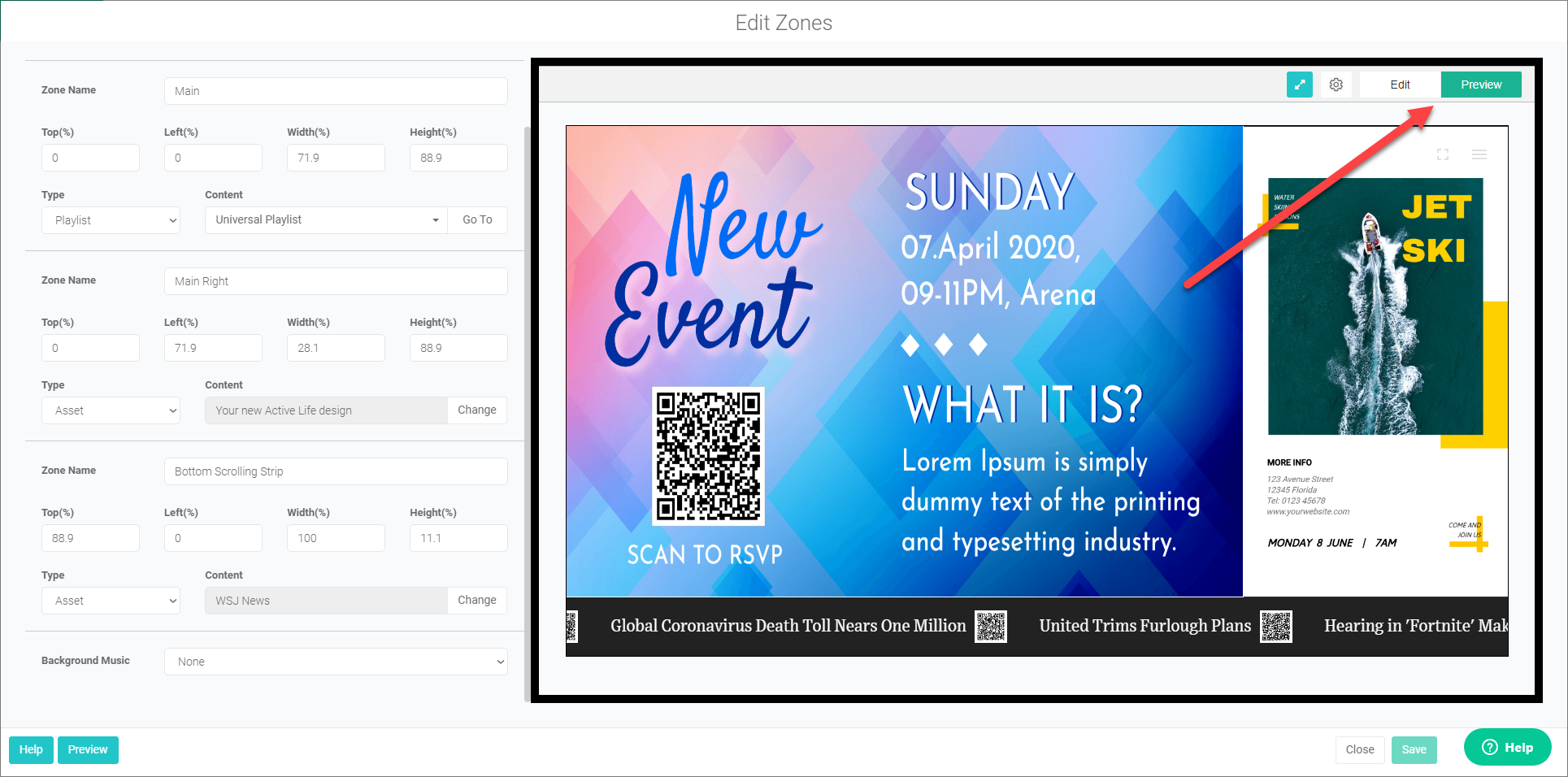 After entering information, click Save and your Split Screen will be created in your Asset list.

Now you can assign the newly created Split Screen to your screens just like any other assets.
Go back to your Screens Tab, click Edit on the screen you want to assign the Split Screen to.

Then select Type = Asset.
And select the newly created Split Screen asset.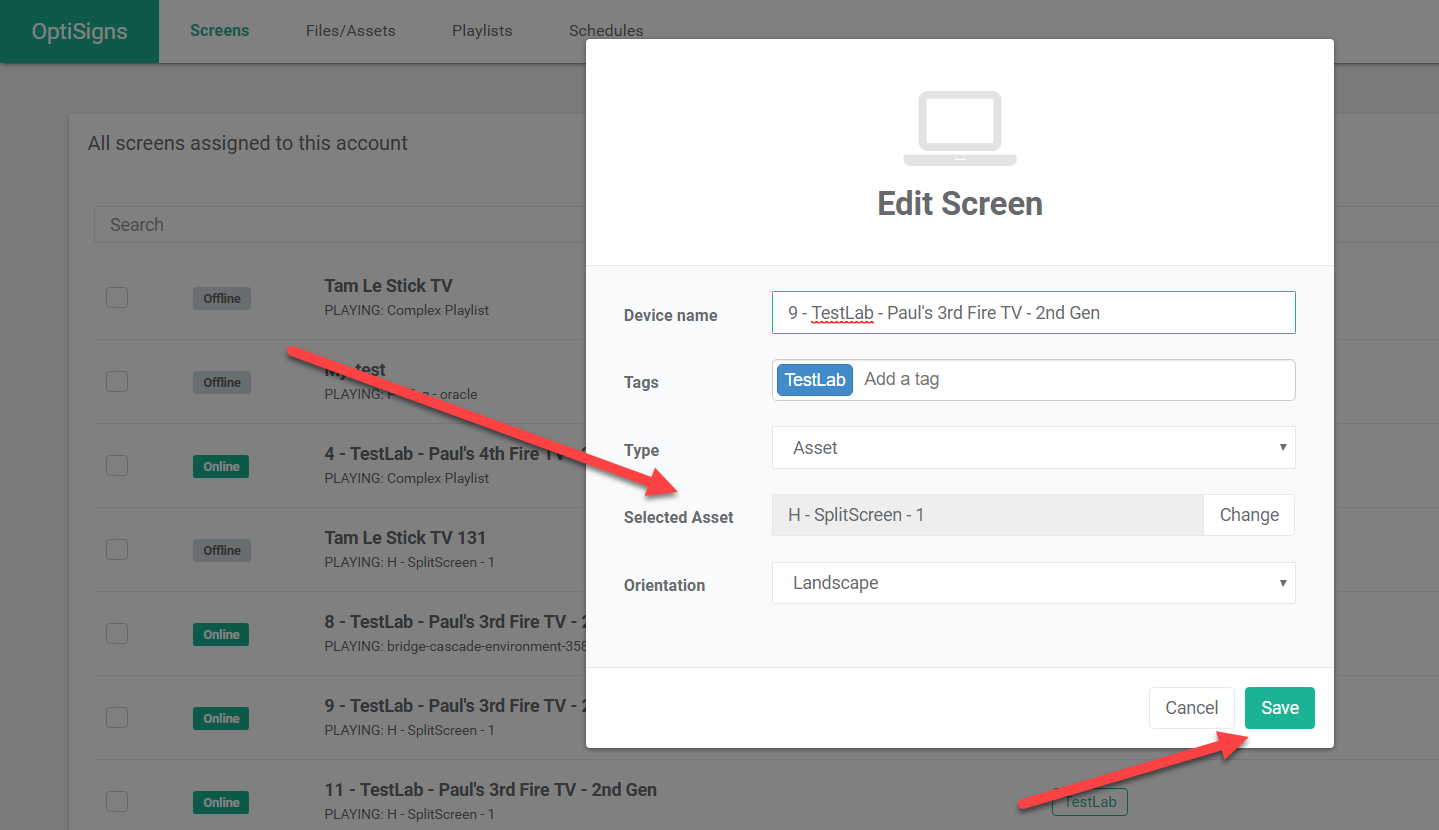 Scheduling a SplitScreen:
You cannot assign a SplitScreen to a playlist.
Because that could cause loop: a SplitScreen has a playlist, and a playlist has SplitScreen.
The solution is to assign a playlist inside zones in the SplitScreen.
If you have any additional questions, concerns or any feedback about OptiSigns, feel free to reach out to our support team at support@optisigns.com or just submit a ticket.