This article will show you how to display Google Calendar on your big screens TVs with OptiSigns.
Currently, OptiSigns only supports public calendar so you will have to make your calendar public. It is a good practice to create a new Calendar for this type of use case so it will not interfere with your main calendar.
First, make your calendar public by:
Click "Setting Menu" on your Calendar page. Then click "Settings"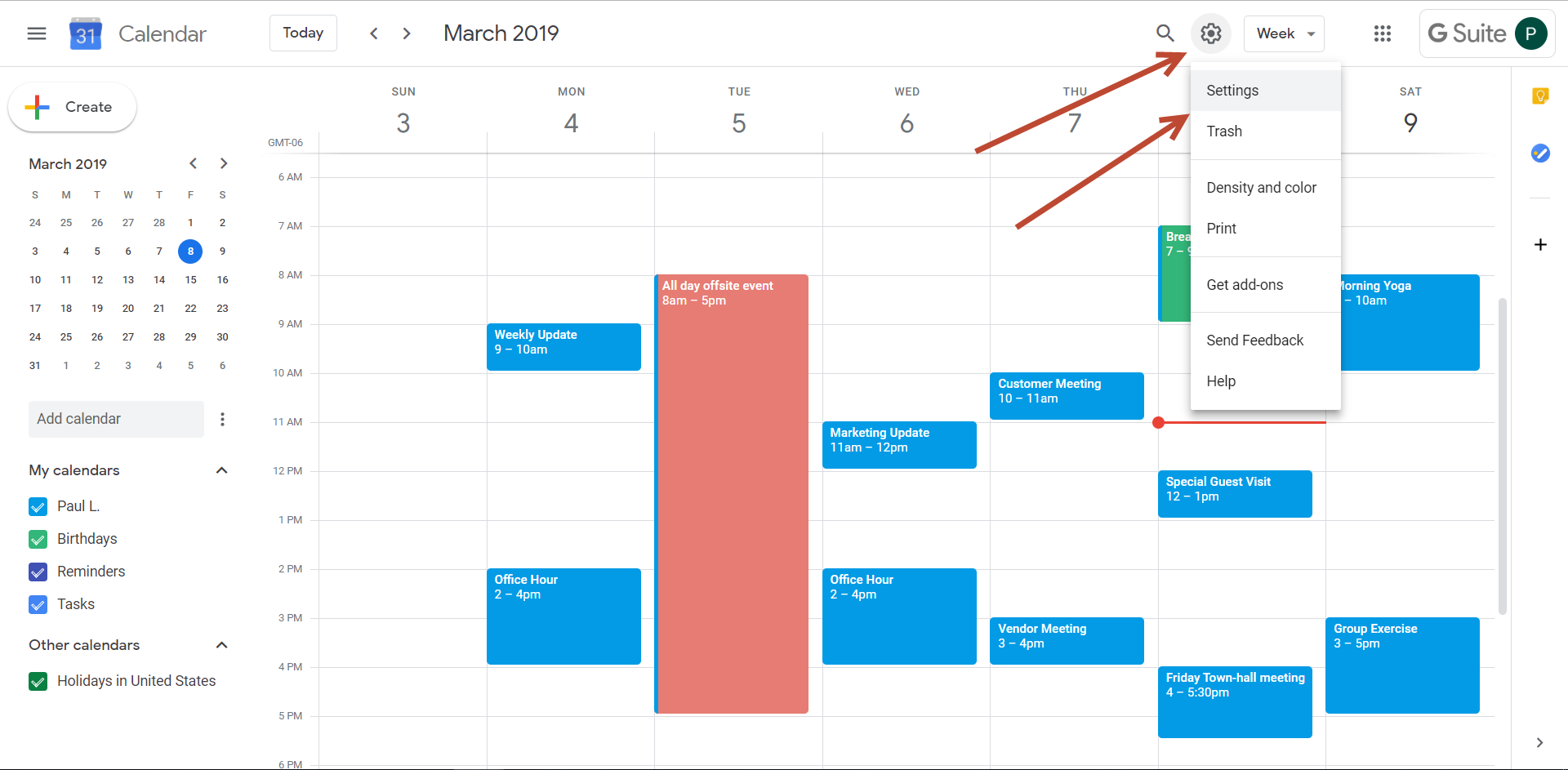 After that, click on your calendar: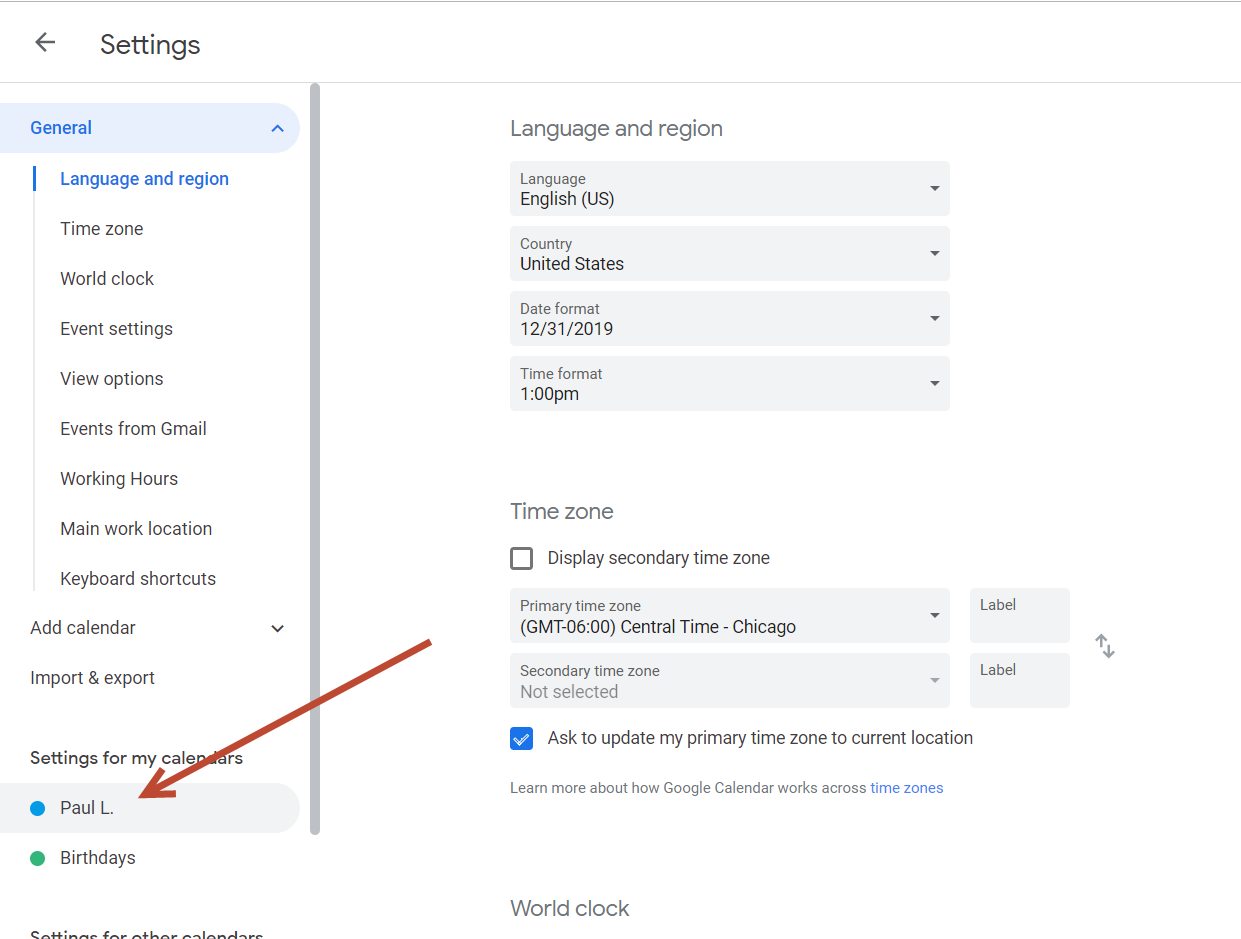 Click "Access permissions"
Then check "Make available to public" box on the right.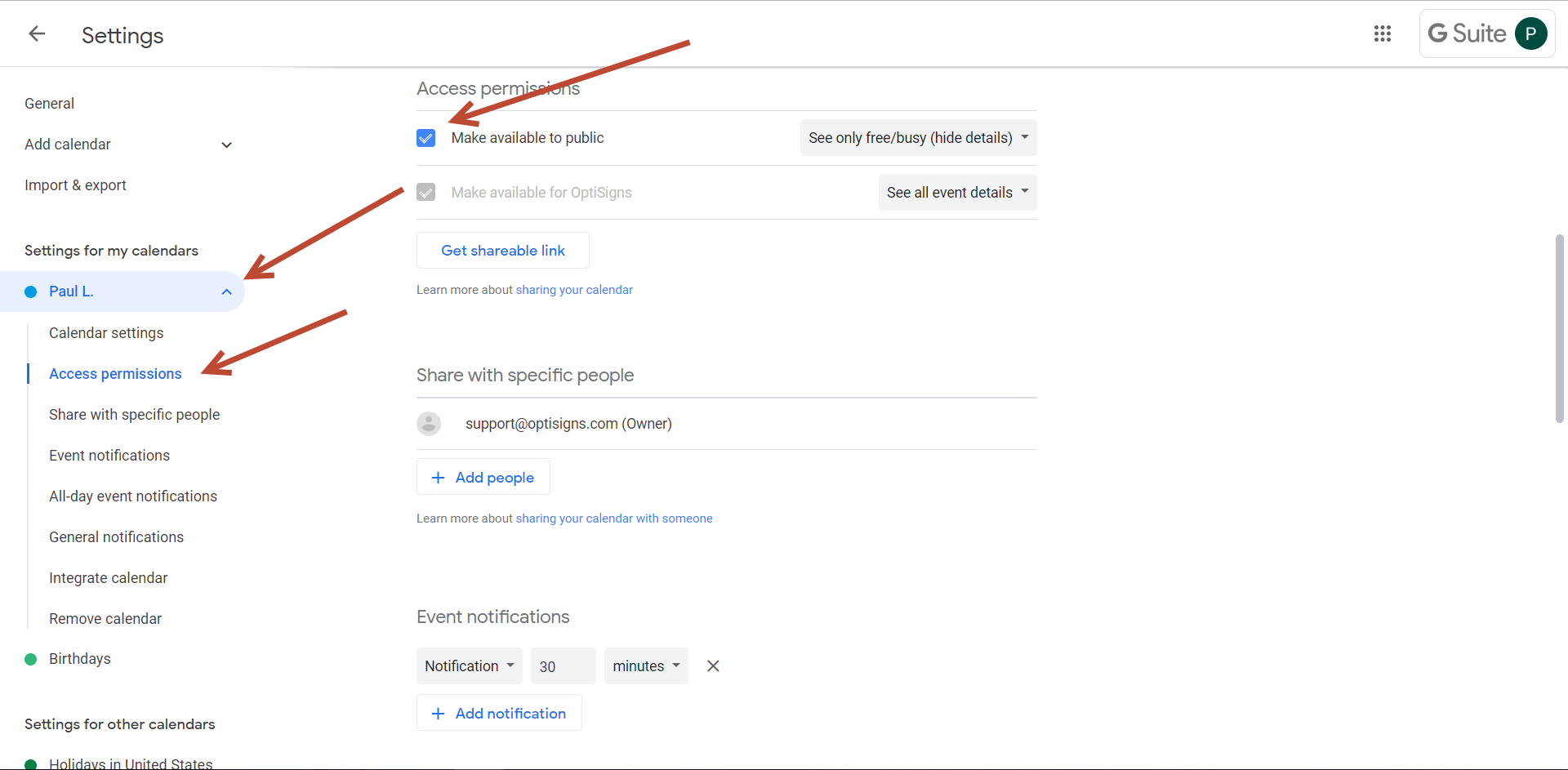 After that click "Integrated Calendar" setting.
Then click "Customize"
Here you can customize the look and feel of your calendar and other options like Timezone.
Some options we recommend you to configures for best display on Digital Signs are:
For Fire TV Stick, Android player: Width: 920 - Height: 550 (this is optimal size for the players)
For Windows, Mac, Linux, Webplayer: Width: 1920 - Height: 1080
Default Views: Week, Month or Agenda, try different ones and pick one most suitable for you.
Week start on: Monday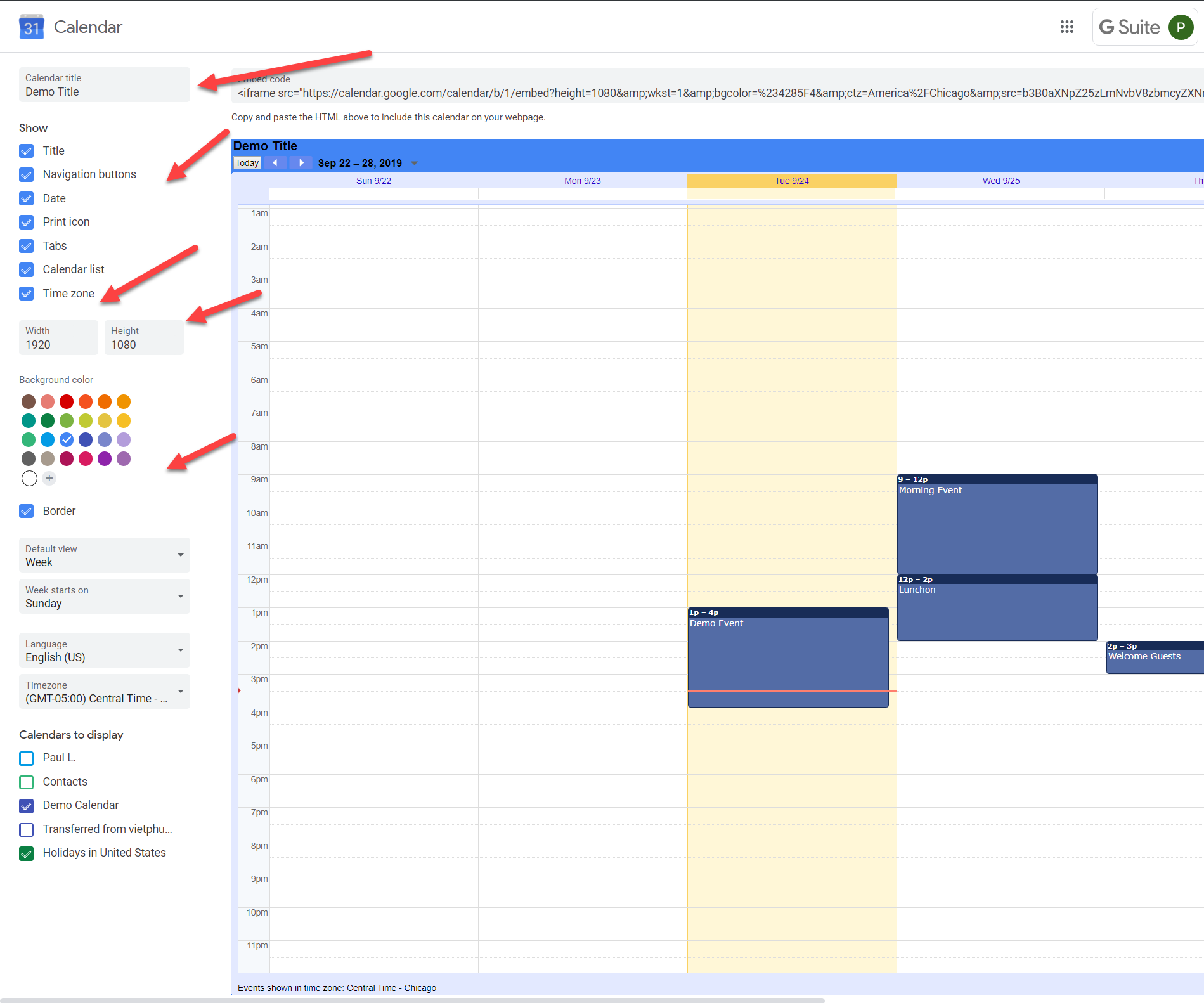 When you are done, click the Copy button to Copy the embed code.

Go to OptiSigns portal. https://app.optisigns.com/
Then go to Files/Assets, click  Apps. And select Embed app: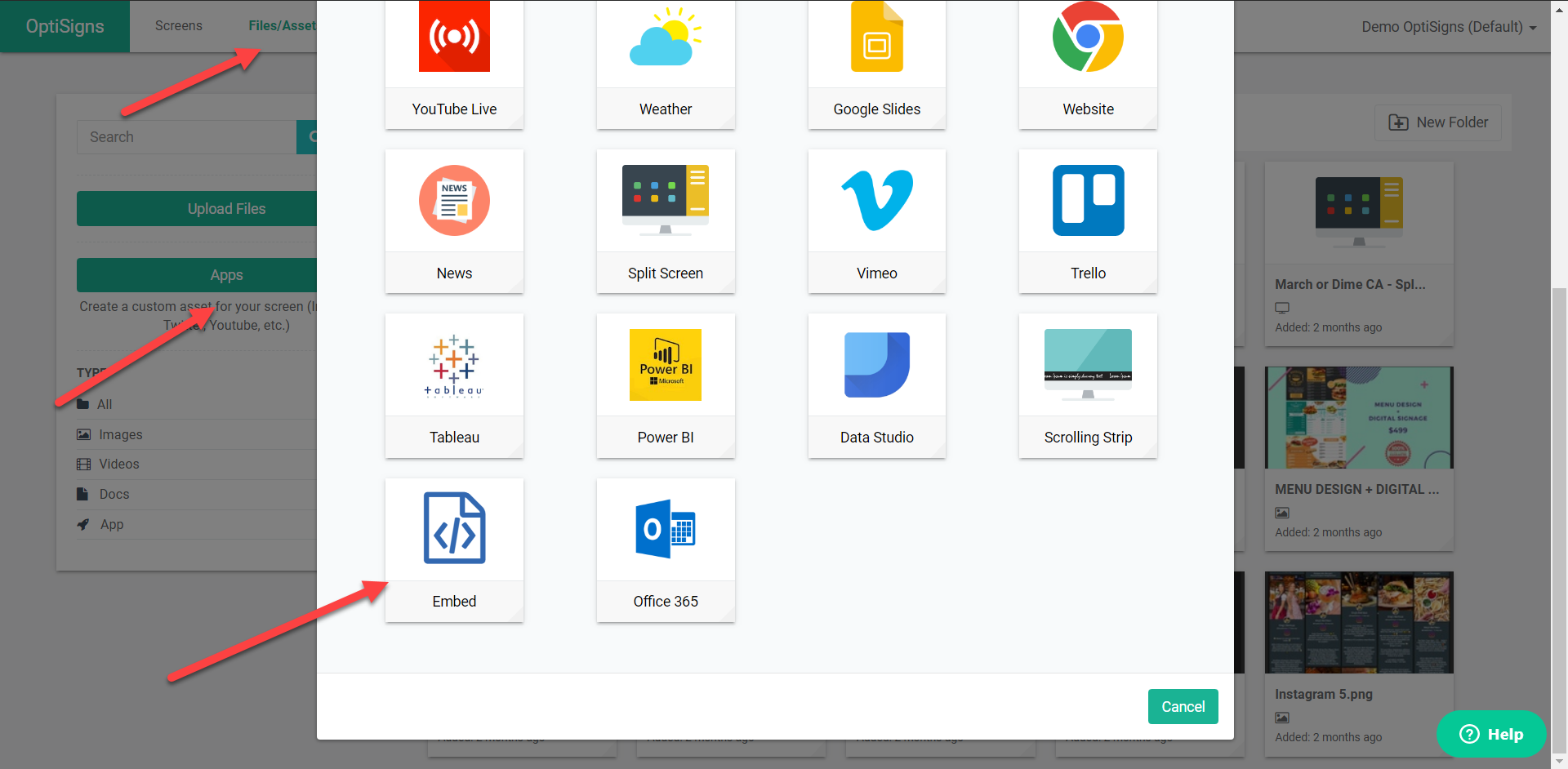 Give your calendar a name and paste the embed code copied from Google here.
Then click Save.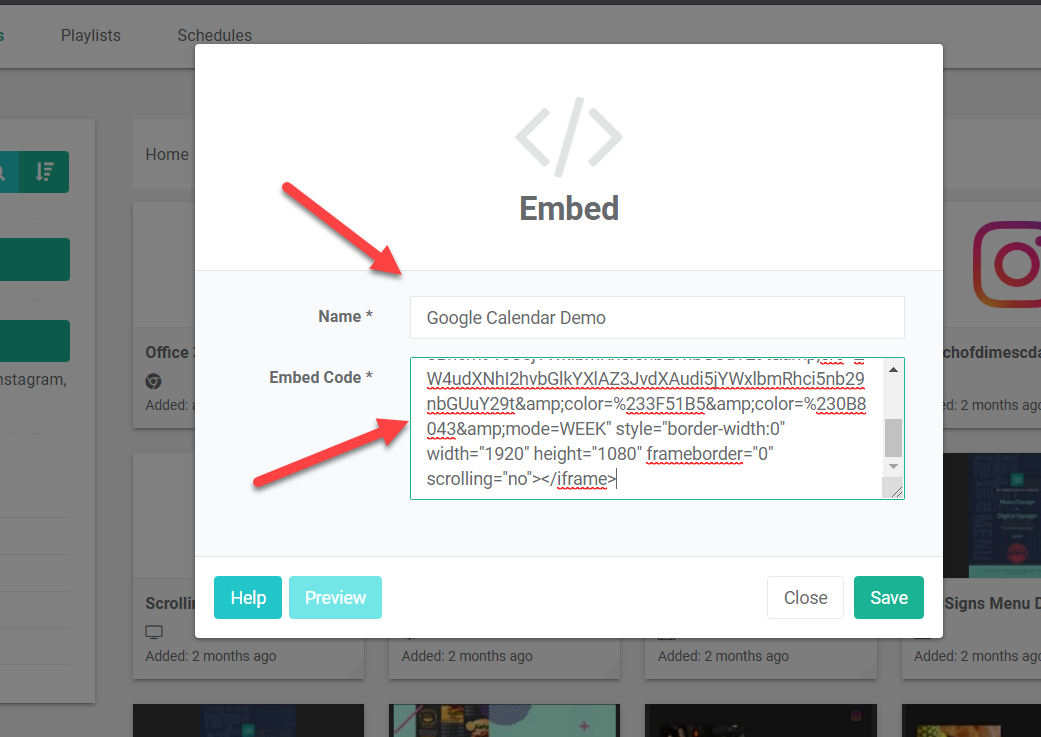 You then can assign this newly created asset to your screens to display, or you can also use it in playlists, schedules, etc like any other assets. If you need more information on how to set up & assign content to your screens click here.
If you have feedback on how to make the how-to guides better, please let us know at: support@optisigns.com