Nowadays, RTSP Camera Streaming is popular. You can display your RTSP Stream on your Digital Screen via OptiSigns.

This article will guide you through how to create and use the RTSP Stream app on the Fire Stick and Andoird Stick. Note: This feature you must run OptiSigns player version 5.10.10 or newer on your devices. You can download the latest version of the app at https://www.optisigns.com/download
If you want to use the Windows or Raspberry Pi to display the RTSP Stream app. The setup will be different. You can click here.
Let's jump in and get started:
1. How to use it on Fire Stick or Android Stick device.
Go to our portal: http://app.optisigns.com/
Then go to Files/Assets, Click on "App", search for and add RTSP Stream app to your Account.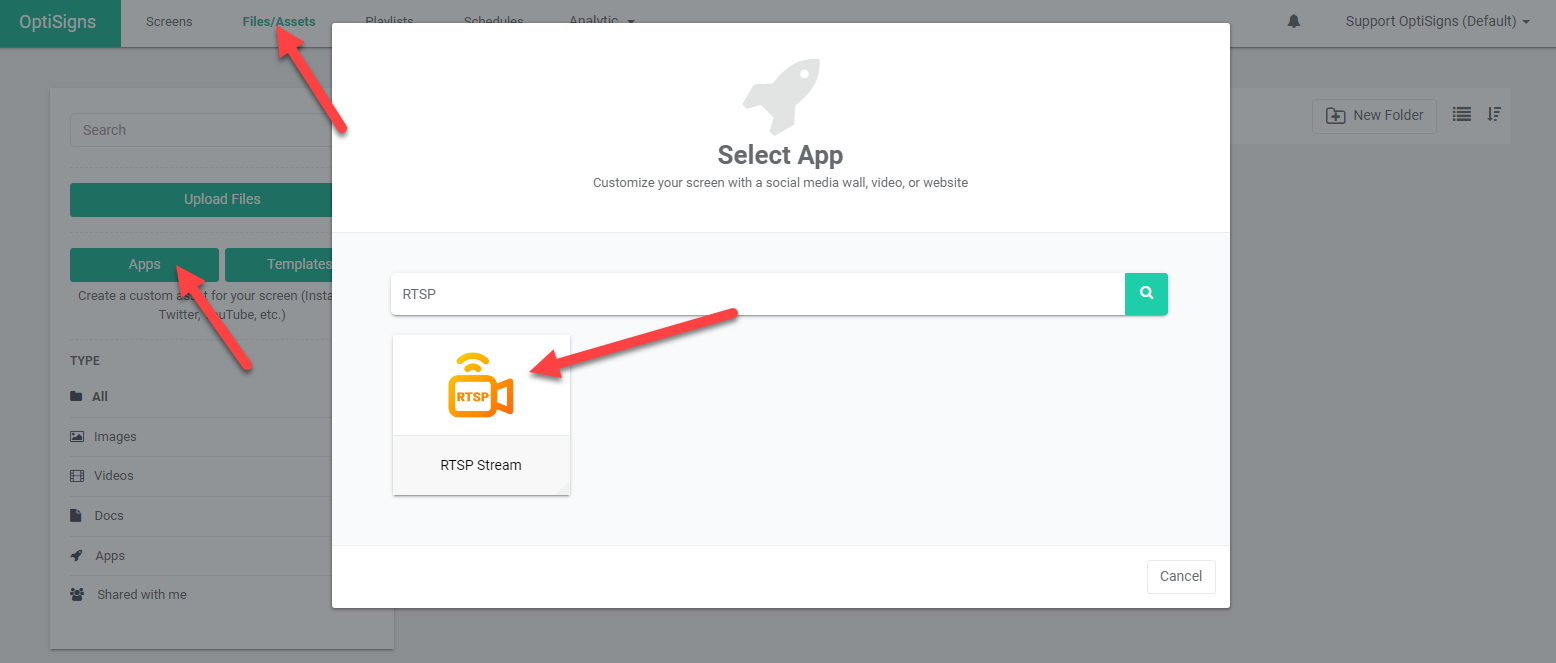 Enter your RTSP Stream app information: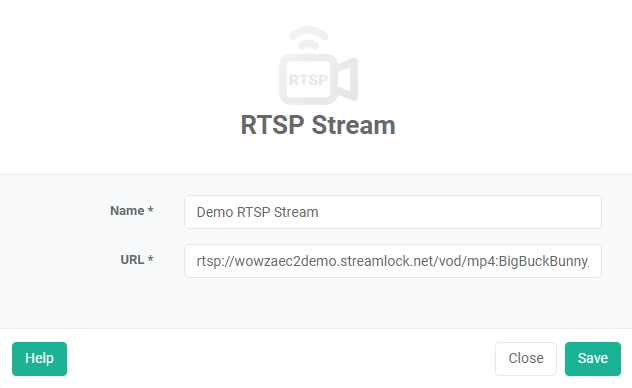 Name: Name of your RTSP Stream app, this is the name of the app in your asset list. It will not be displayed on your screens.

URL

: the URL link to the RTSP Stream link you want to display.
Here are some free public RTSP URLs:
rtsp://wowzaec2demo.streamlock.net/vod/mp4:BigBuckBunny_115k.mp4

rtsp://demo:demo@ipvmdemo.dyndns.org:5541/onvif-media/media.amp?profile=profile_1_h264&sessiontimeout=60&streamtype=unicast
Click Save to save your asset.
That's all!
Congratulation! You have created your RTSP Stream App. Then you can assign it to your Fire Stick or Android Stick
You can change the wall any time by click on it in the Files/Assets tab.
You can put the walls in a Playlist, Schedule too.
If you have any additional questions, concerns or any feedback about OptiSigns, feel free to reach out to our support team at support@optisigns.com or just submit a ticket here.