Matterport is a very cool way to visualize, show case your facilities.
You can also share it on Digital Signage screens with OptiSigns.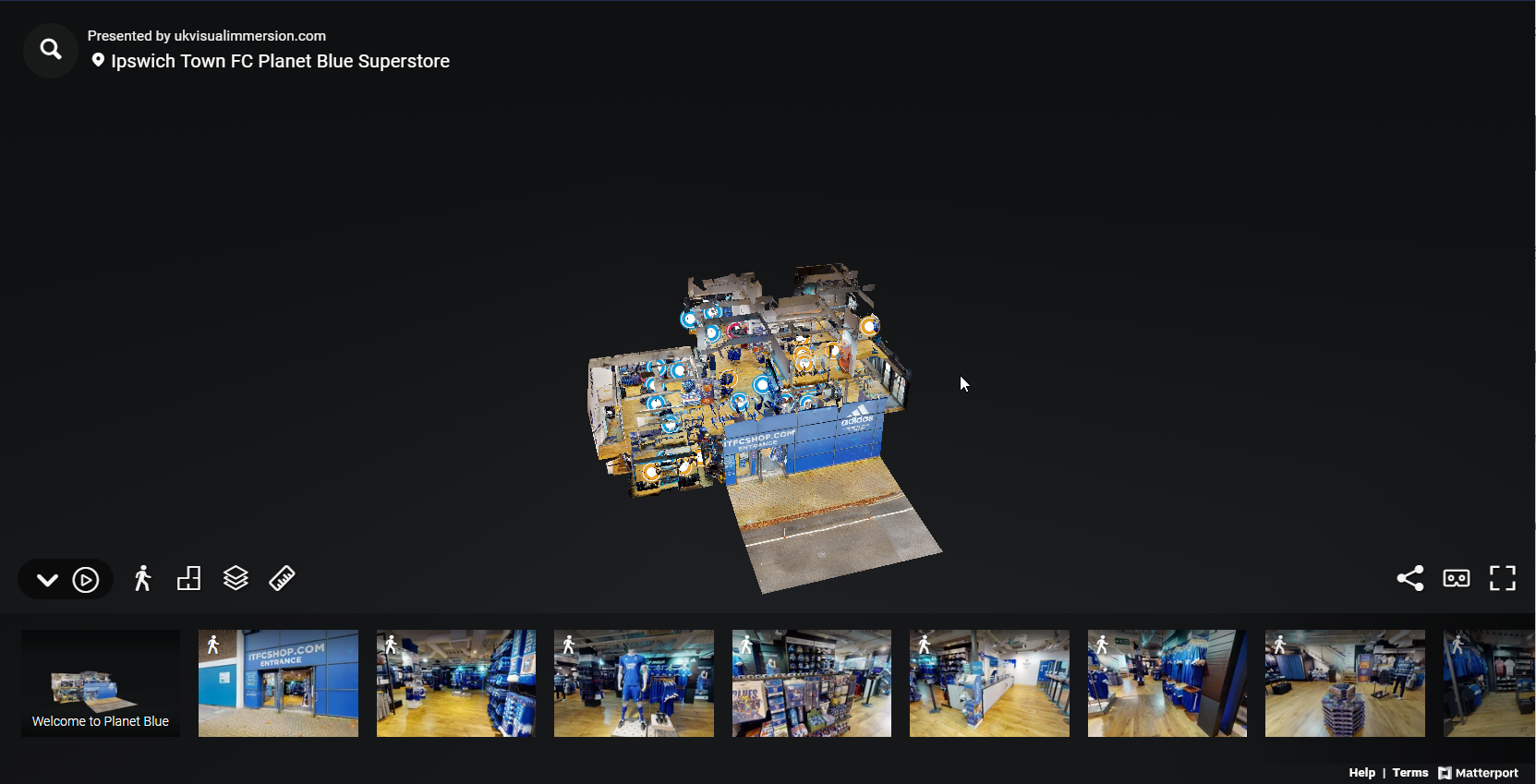 To put Matterport on your Digital Signs:
Go to app.optisigns.com.
Click Files/Assets, then click Apps

Search and click the Matterport app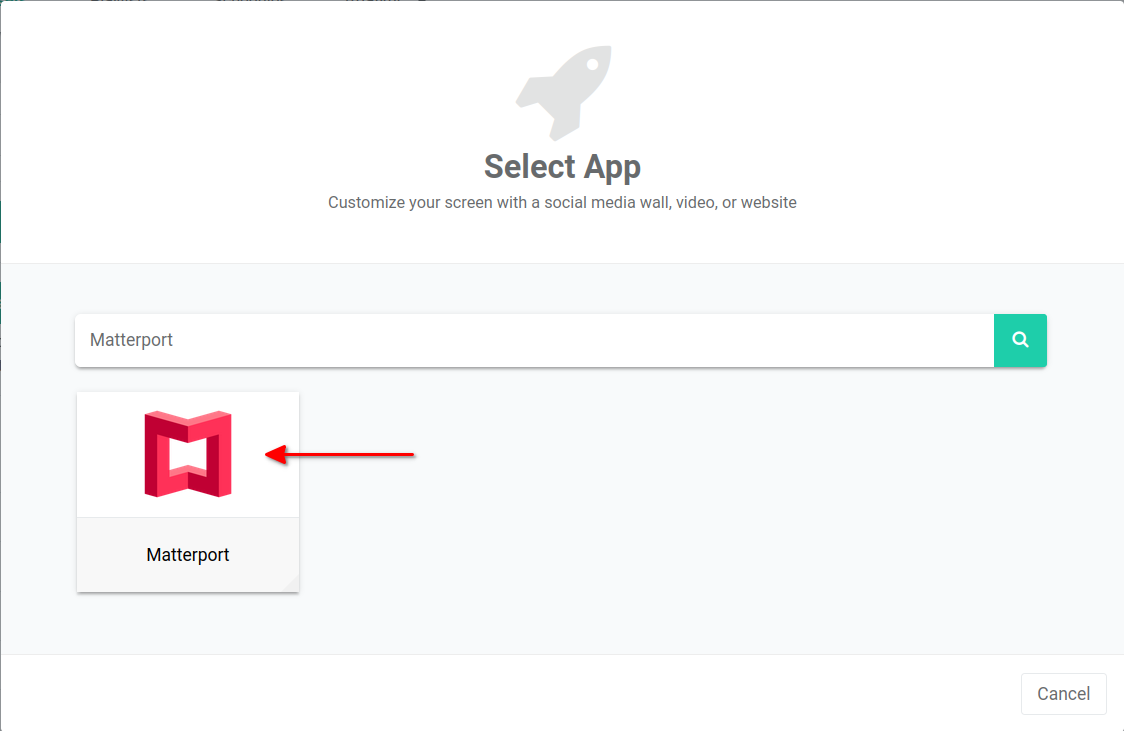 Fill out: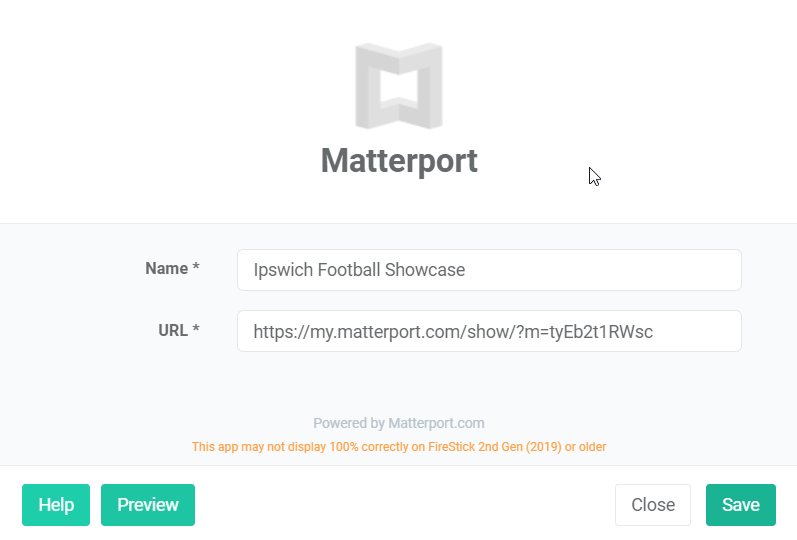 Note that Matterport is very heavy app, it may overload older FireStick devices. We recommend FireStick 4K max, our Android Stick device, or Windows player for best performance.
Click Save to save your asset.
That's all!
Congratulation! You have created your Matterport App.
You can change the app any time by click on it in the Files/Assets tab.
You can assign the newly created app to your screen by going to Screens, click Edit screens and assign the wall to screens that you want.
You can put the apps in a Playlist, Schedule too.
If you have any additional questions, concerns or any feedback about OptiSigns, feel free to reach out to our support team at support@optisigns.com or just submit a ticket here.