With OptiSigns Screen Capture App, you can capture a screenshot on your Windows PC or Mac and send it to the Digital Signs screen.
This is particularly useful if you have secured Dashboards, Enterprise applications running on Windows, Java, etc. that you want to share on your Digital Signage screens.
Note: Pro Plus or Enterprise Plan is required.
Here's high level steps:
Create Screen Capture asset in your account
Assign it to your screen
Let's jump in and get started:
1. Create a Screen Capture asset
First, you will need to have your screens set up and paired. For more information on how to do that, click here.
Then log on to our portal: http://app.optisigns.com/
Go to Files/Assets, Click on "App", search for and add Screen Capture to your Account.

Enter your Screen Capture app information: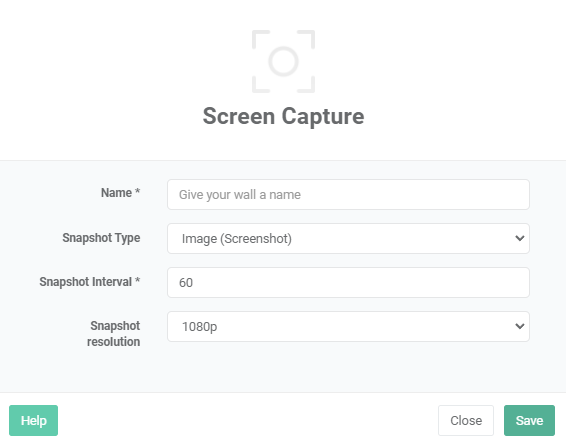 Name: Name of your Screen Capture app, this is the name of the app in your asset list. It will not be displayed on your screens.

Snapshot Type

: Image (Screenshot).

Snapshot Interval

: in minutes, how often the Screen Capture app should take screenshot of your desktop. Default is 60min.

Snapshot resolution

: Select the resolution for your snapshot.
2. Download the OptiSigns Screen Capture app on your PC
Download & install the the OptiSigns Screen Capture app.
Then install & open it, then log in with your OptiSigns account.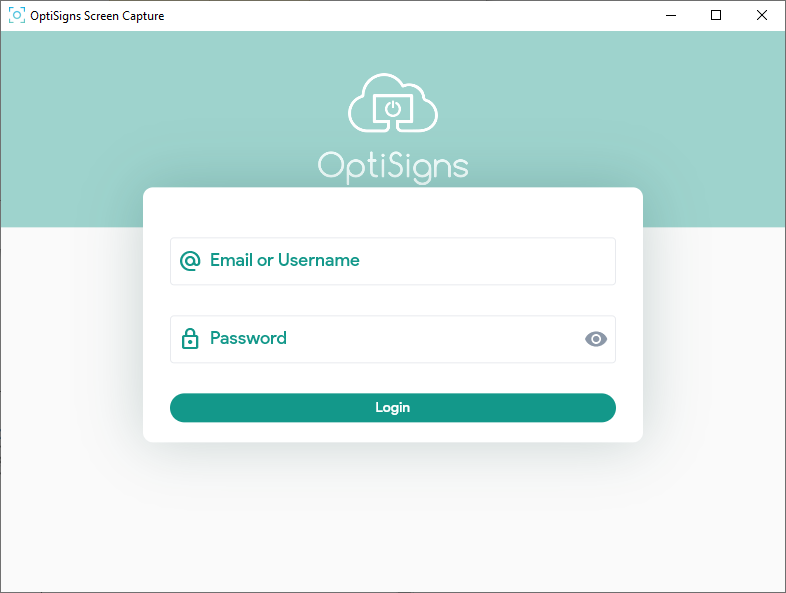 Then you can select your target Screen Capture asset that you created on the portal above.
This way the Screen Capture app know where to upload the screenshots too.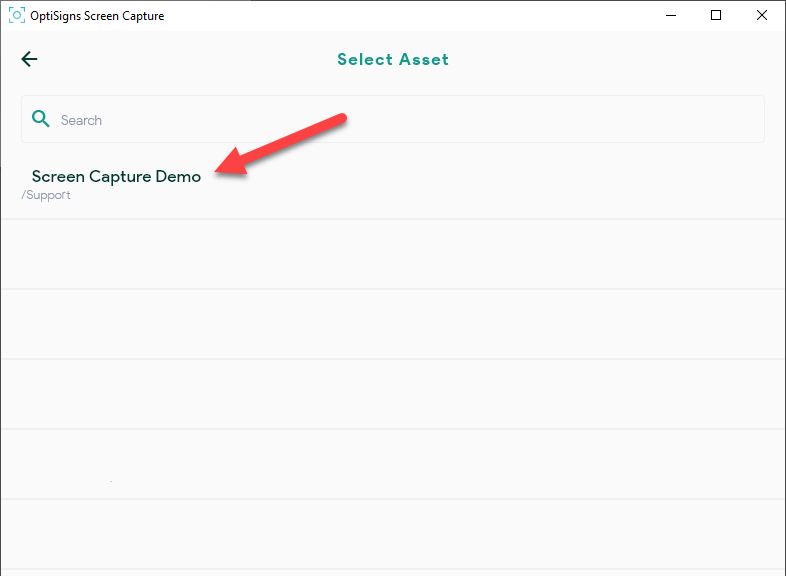 Then it will take a screenshot right away on your PC.
You can click Take Screenshot Now button anytime to immediately take & upload a screenshot.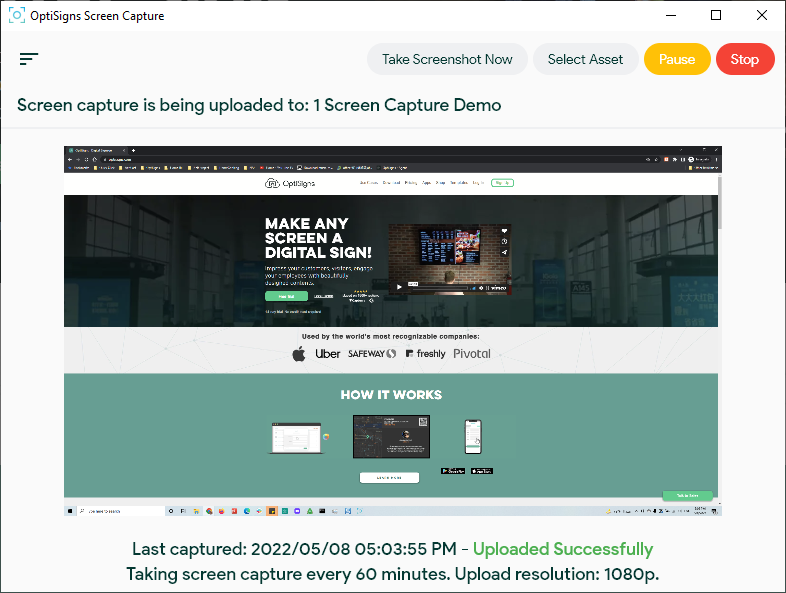 3. Assign it to your screen
You can assign the Screen Capture app anywhere like any other asset, images, videos:
Directly to a screen as an asset
In your playlist
In your schedule
In a SplitScreen ScreenZone
That's all! Congratulation!
You have created your Screen Capture app.
You can change the wall any time by click on it in the Files/Assets tab.
If you have any additional questions, concerns or any feedback about OptiSigns, feel free to reach out to our support team at support@optisigns.com or just submit a ticket here.