With OptiSigns you can enable screens to play in-sync. This means:
If content published screens are the same, all screens will advance next playlist items or timed video at the same time.
If content published screens are different, each screens will display different content, but in-sync from the loop start.
Supported on: Android, Fire TV, Windows, Linux, MacOS, ChromeOS, Webplayer
Note:
When Sync Play enabled, playlists may not start from the beginning (because they are synced).
Devices

do not

need to be on the same network, nor there's any special configuration needed on devices.
Devices time need to be updated, and devices needs to be in the same time zone.
Android, Fire TV requires updates to 5.13.7 or newer.
Windows, Linux, MacOS, ChromeOS, and Webplayer don't have the timer server setting yet.
To use the Sync Play feature, just select the screens you want to enable this feature for.
1. Click Edit -> Advanced -> check Sync Play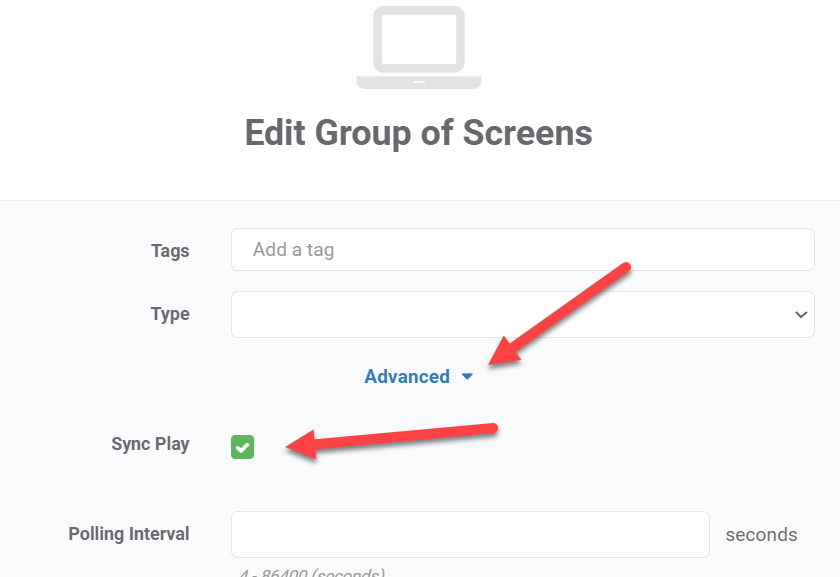 2. Open the side menu of the OptiSigns app on your screen. Go to the Sync Play Timeserver.

2-1. Set 1 device to Server in the Sync Play Timeserver.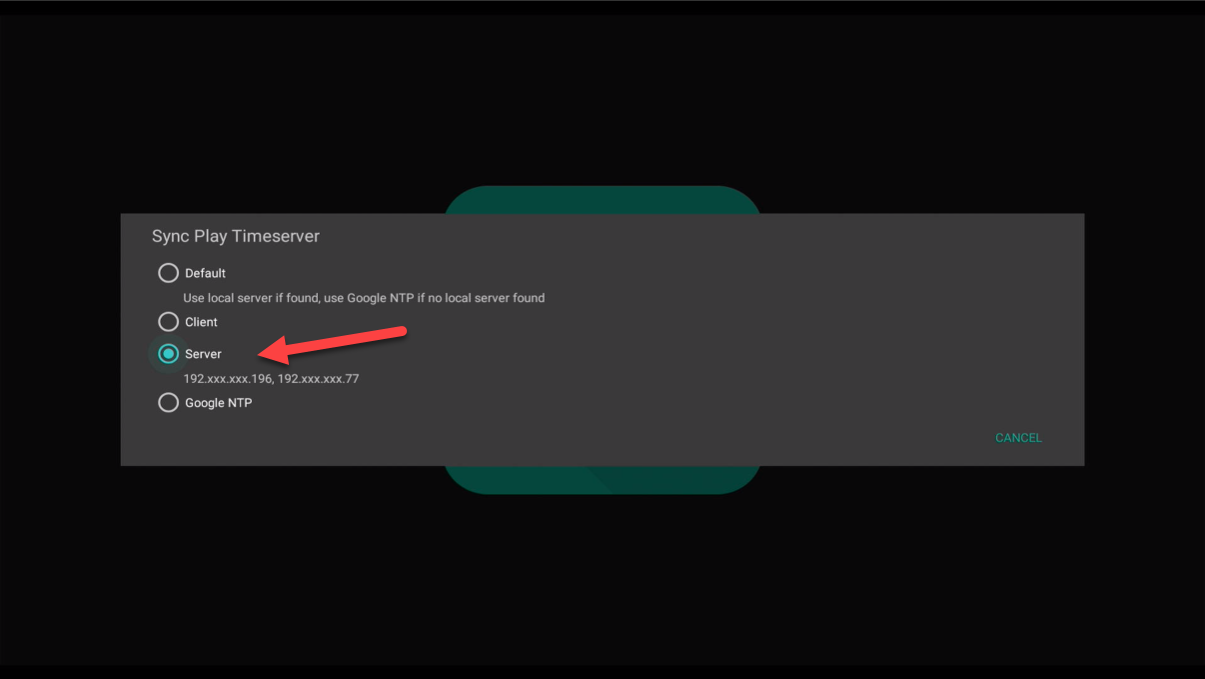 2-2. Set other devices to Default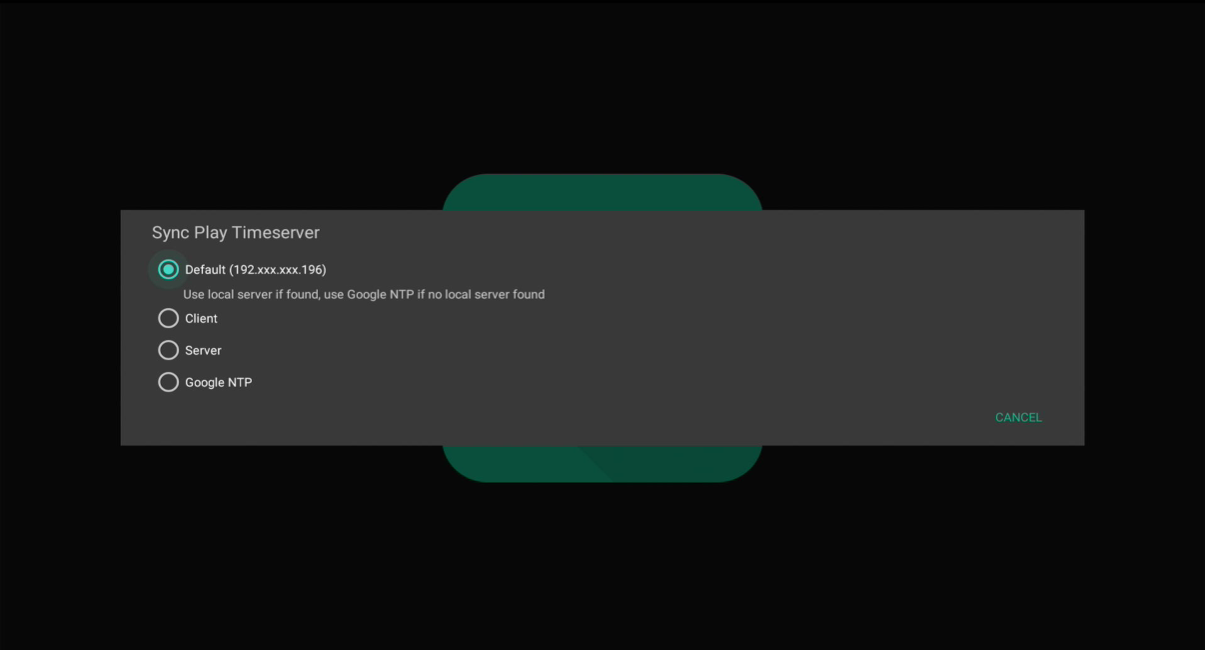 Or Client. Make sure all other devices connect to the same IP Server.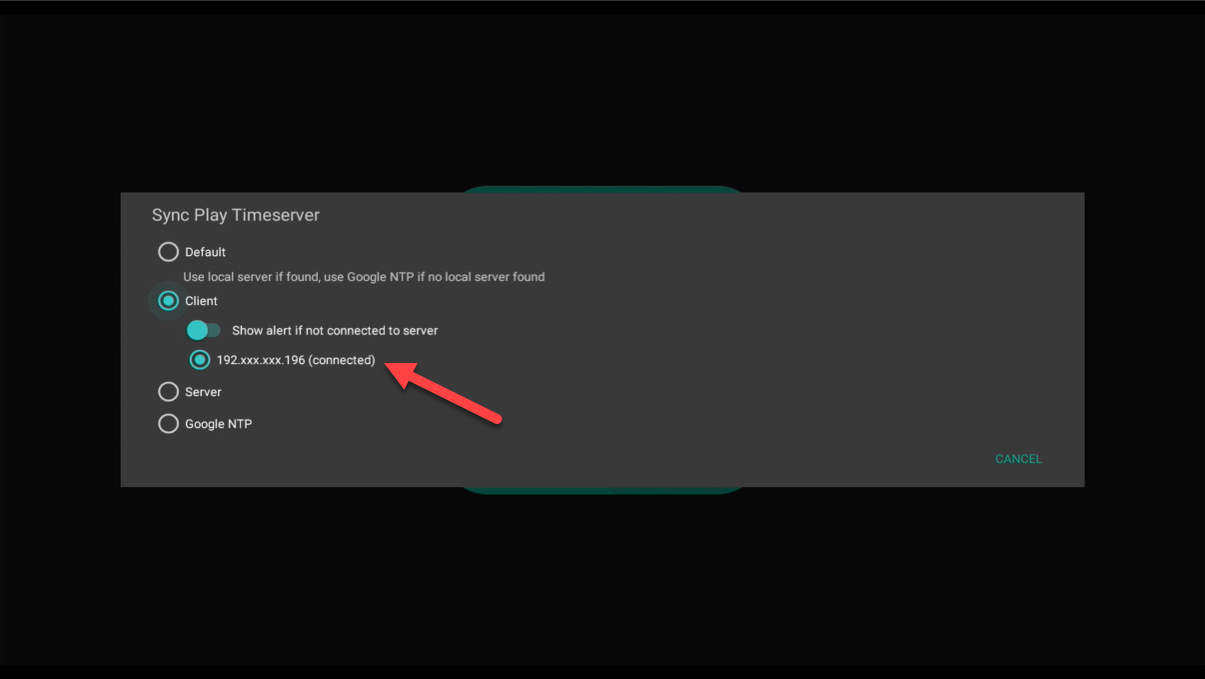 Another option: If you cannot find any server, you can set all devices to Google NTP.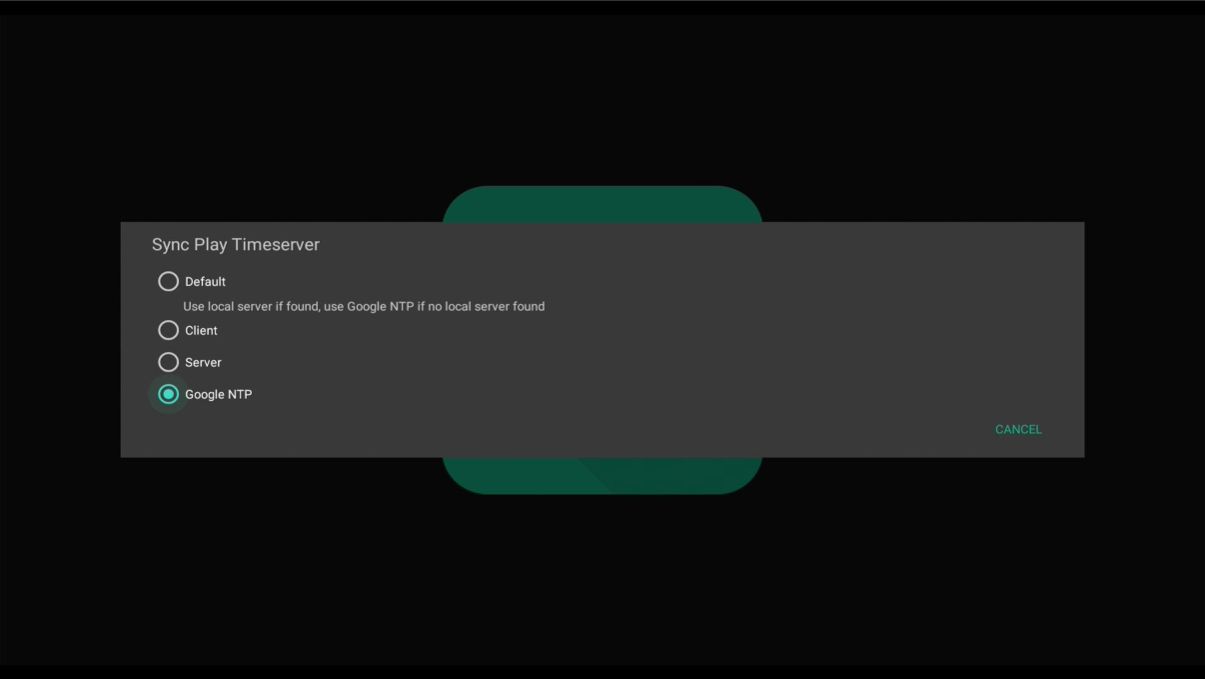 That's it. All screens will sync up.
If you have any additional questions, concerns or any feedback about OptiSigns, feel free to reach out to our support team atsupport@optisigns.com or just submit a ticket here.