You can broadcast a Microsoft Teams Live on your digital signs with OptiSigns.
Sign in to Office 365 using your credentials.
Go to Teams: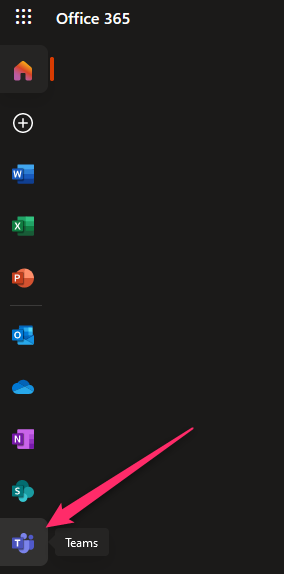 Click on Calendar: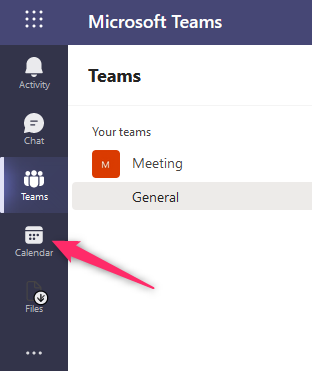 Under New meeting, select Live event (It is better to download Microsoft Teams Desktop app for running the live event):
Give the event a name and location, then click Next: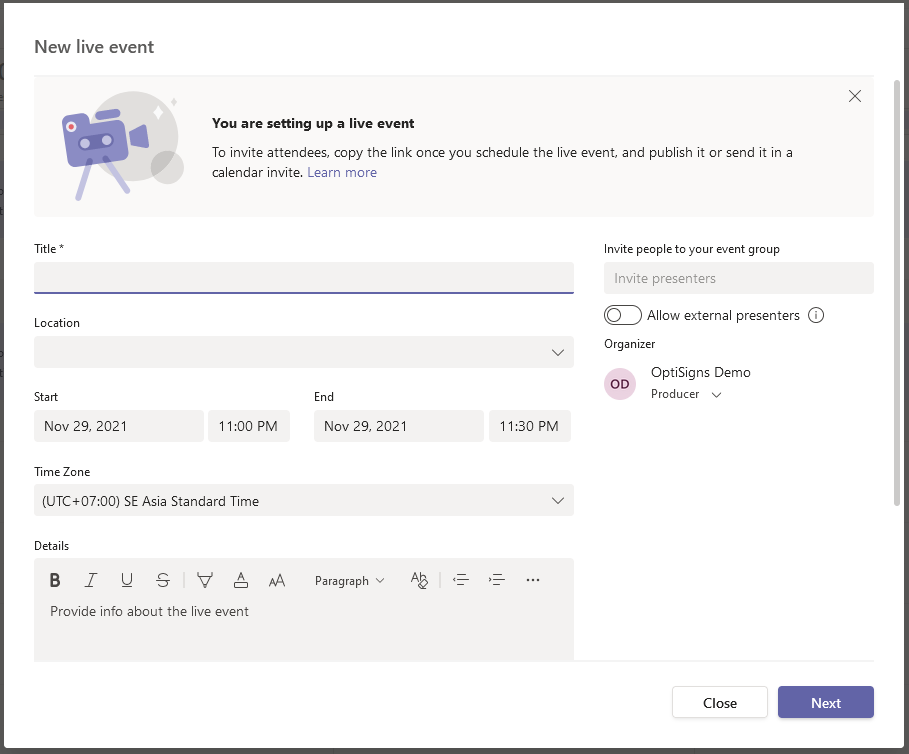 Make sure to set it as public, no login is required: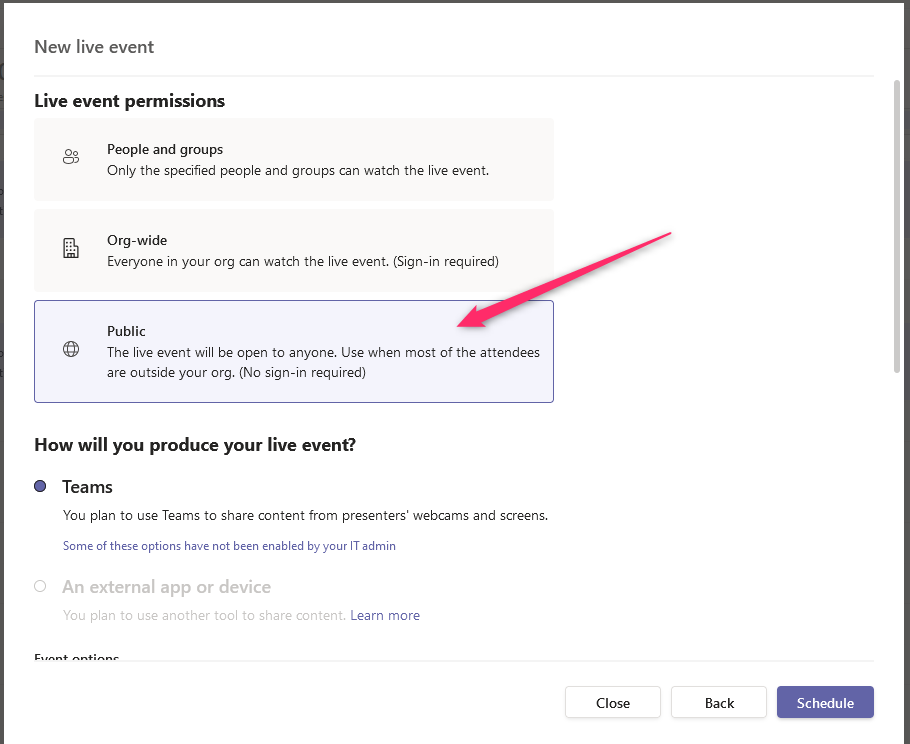 Click Schedule, then 'Get attendee link' to copy attendee URL: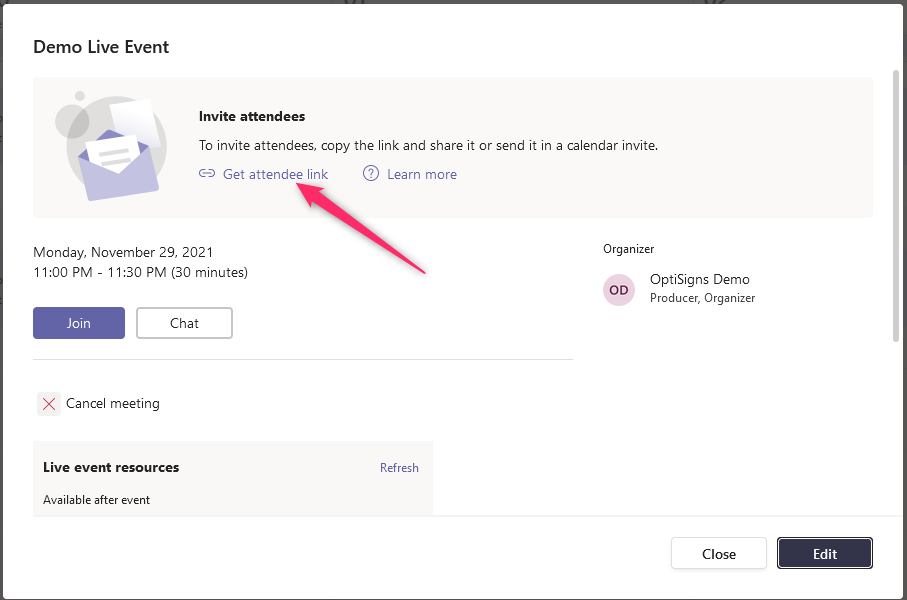 Log in to OptiSigns:
Click Files/Assets -> Apps -> and select Microsoft Teams Live: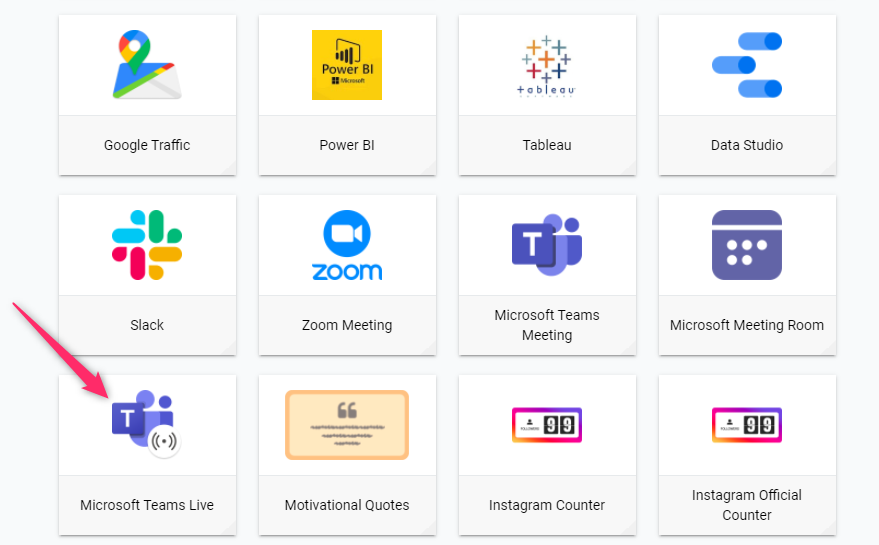 Give your MS Teams Live app a name and paste the copied attendee URL in there: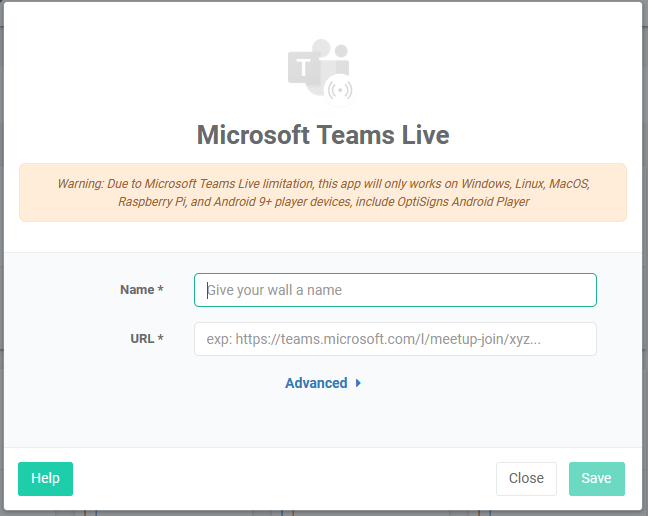 For not Public Live event (Sign-in required):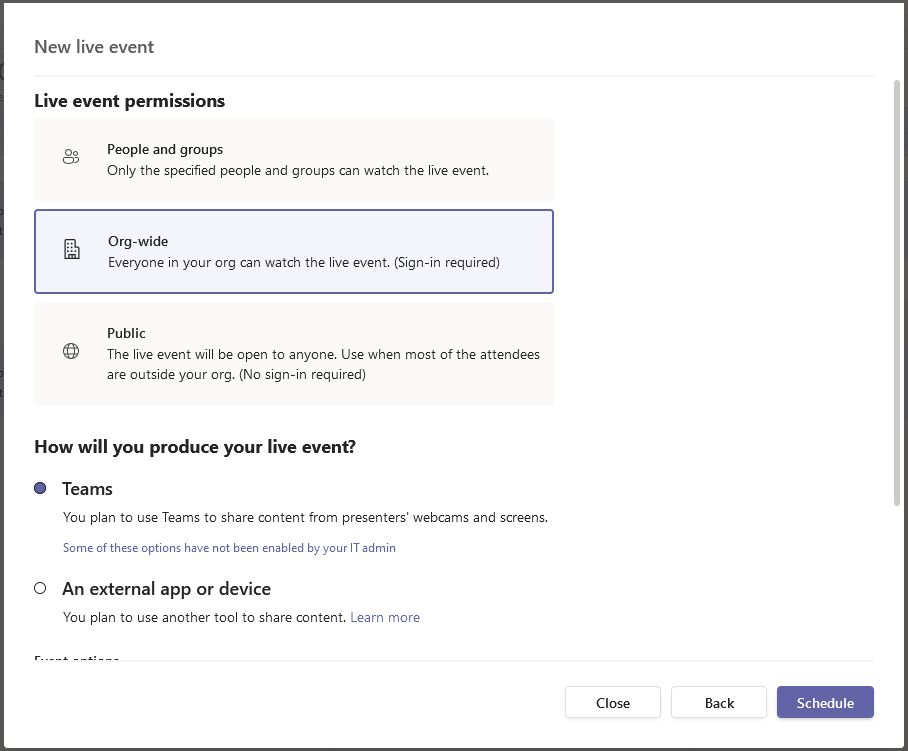 You can set Username and Password in Advanced section:

Important Note: If you are utilizing the OptiSigns Android Stick kindly ensure that the Live Meeting is set to public. If your preference is to have the Teams Live Meeting set to "Sign-in required," it is recommended to consider using the Windows or Linux device.
That's it!
Now you can assign this MS Teams Live app to your screens, or put it on a schedule so the screens will join automatically when the event start.
Tips:
Have the host start the event a few mins before screens are joining automatically.
It will take a device 10-15s to join the event, so it's not a good idea to put the MS Teams Live in a playlist. It's better to use it as single asset to take up full screen or be part of a SplitScreen zone.
If you have any additional questions, concerns or any feedback about OptiSigns, feel free to reach out to our support team at support@optisigns.com or just submit a ticket here.