When you delete your account, all your data, images, videos, assets, playlists, schedules, proof of play, etc. will be permanently deleted. Please do so with caution.
After your account is deleted, you can sign up again with the same username.
To request the permanent deletion of your account:
Before deleting your account, you may want to log in and download a copy of your information (like your images and Designer assets) from OptiSigns. After your account has been deleted, you will not have access to your account.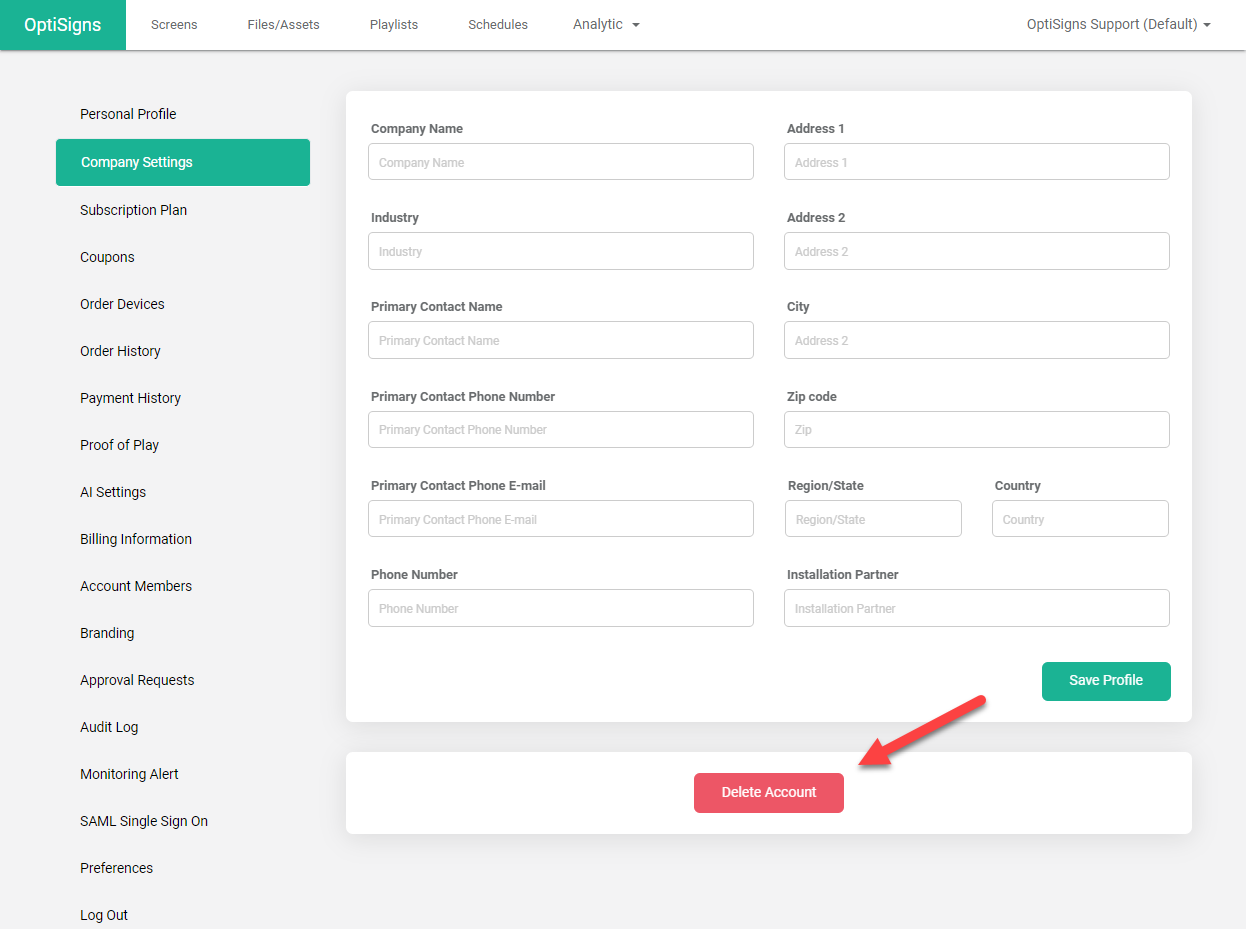 You can click the Delete Account button.
It will pop out a warning message. If you confirm it, please type "DELETE" and click OK to continue.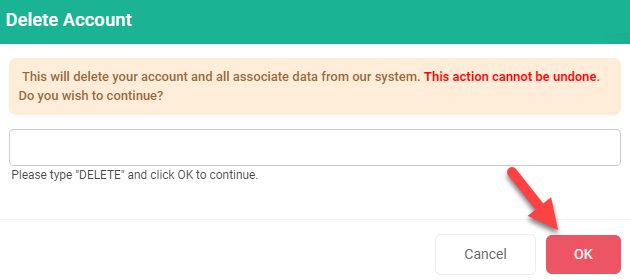 Your account is deleted successfully from our system.
If you have any additional questions, concerns or any feedback about OptiSigns, feel free to reach out to our support team at support@optisigns.com or just submit a ticket here.