You can broadcast a Microsoft Teams meeting on your digital signs with OptiSigns.
It's simple, create (or schedule a MS Teams meeting).
In the Meeting Options: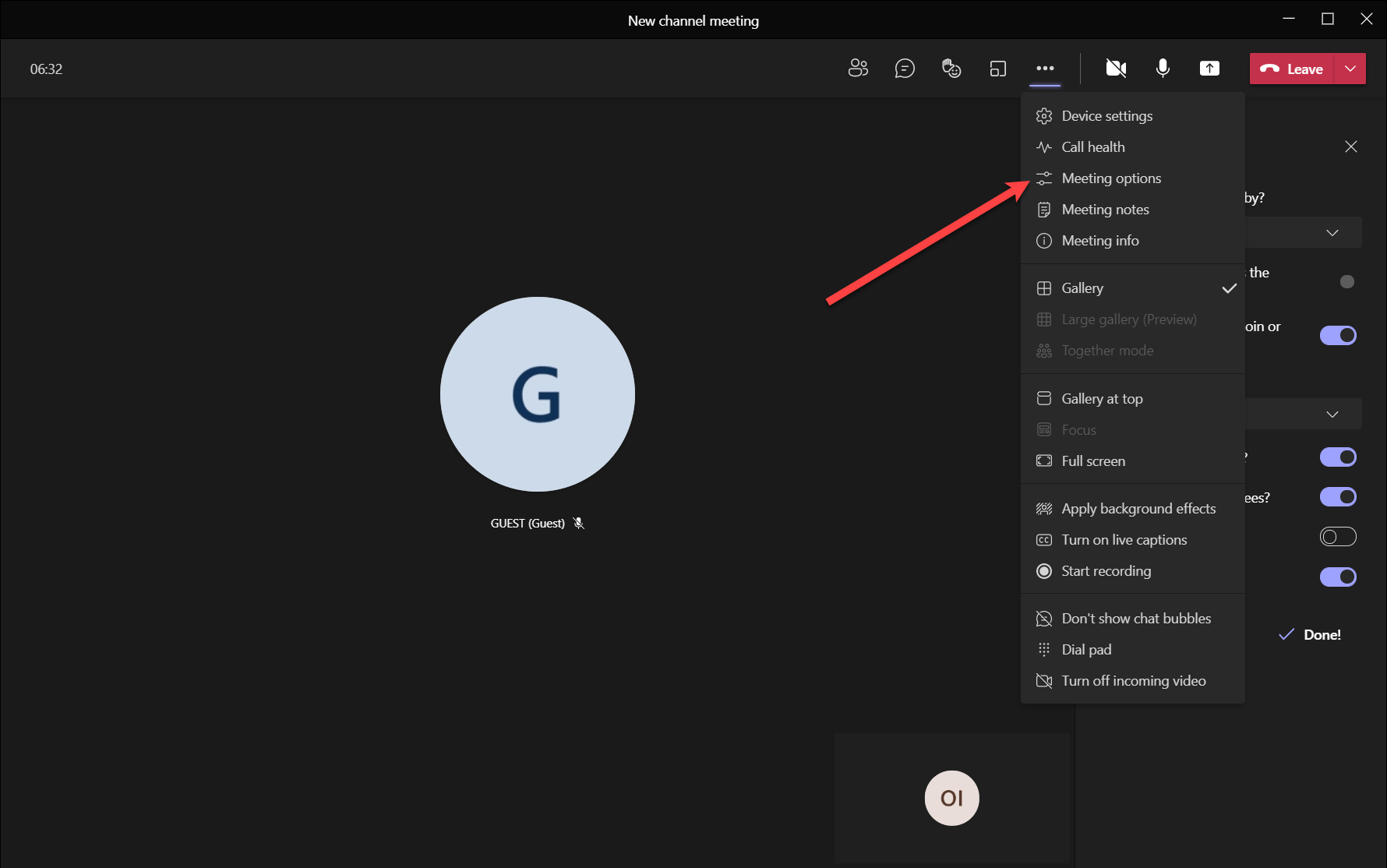 Make sure you set "Who can bypass the lobby" to "Everyone".
Otherwise OptiSigns app will stuck at the lobby.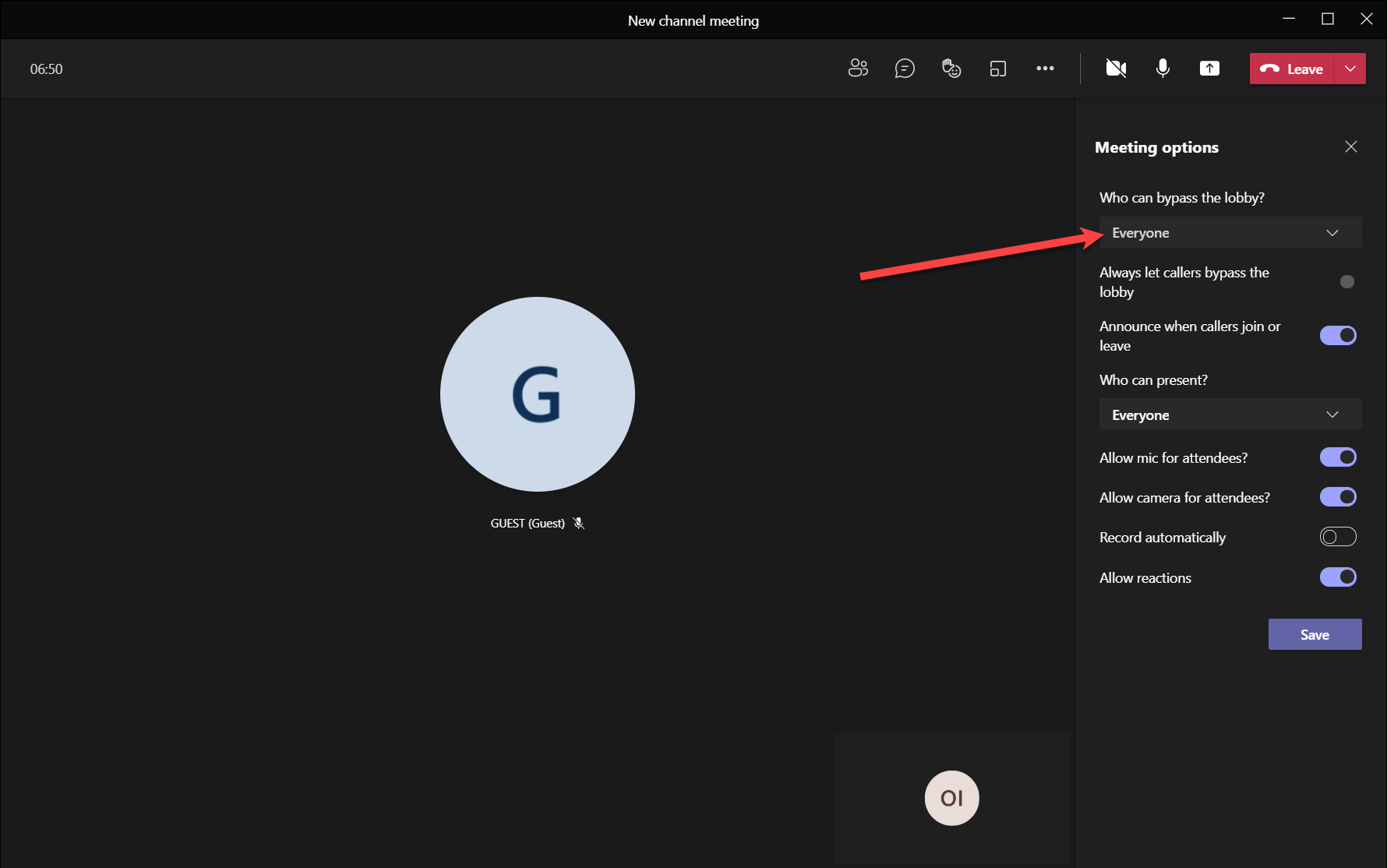 After that, copy your MS Team's URL.
There are many ways you can copy the MS Teams Meeting URL. Here' one:
Click Participants, then click Share Invite. Then click Copy Link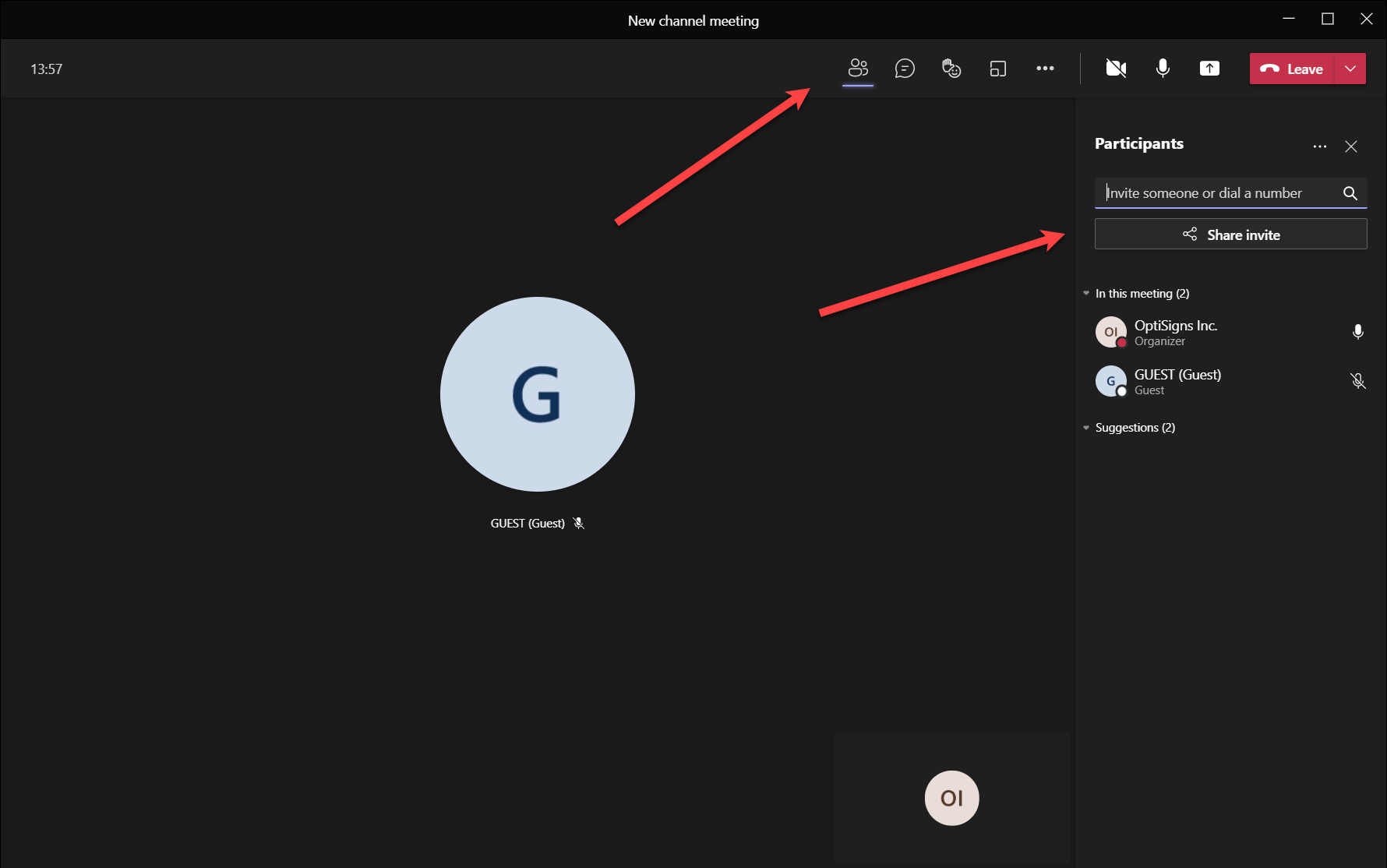 Log in to OptiSigns:
https://app.optisigns.com/app/assetManagement
Click Files/Assets -> Apps -> and select Microsoft Teams Meetings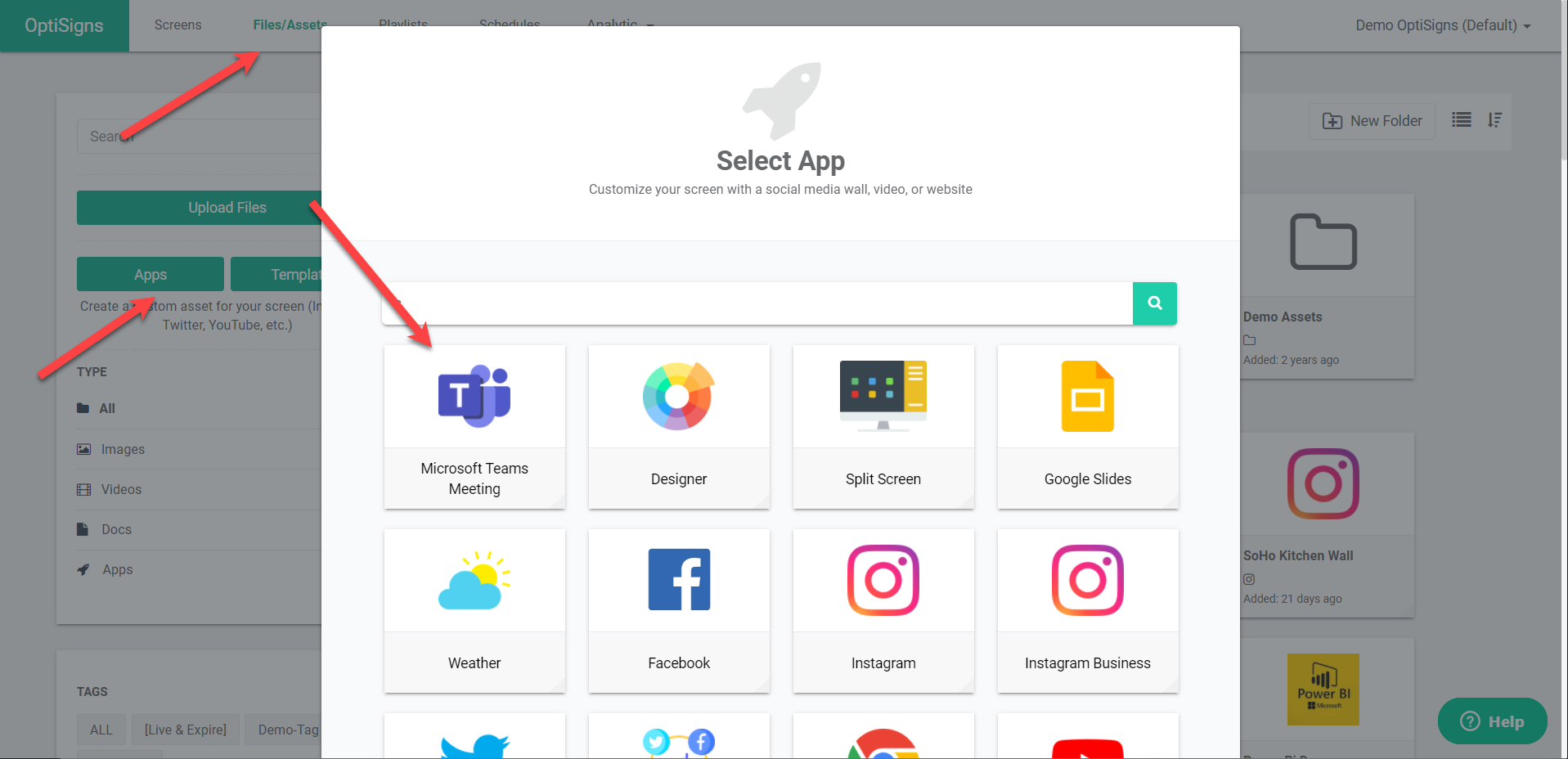 Give your MS Teams Meeting app a name and paste the URL in there: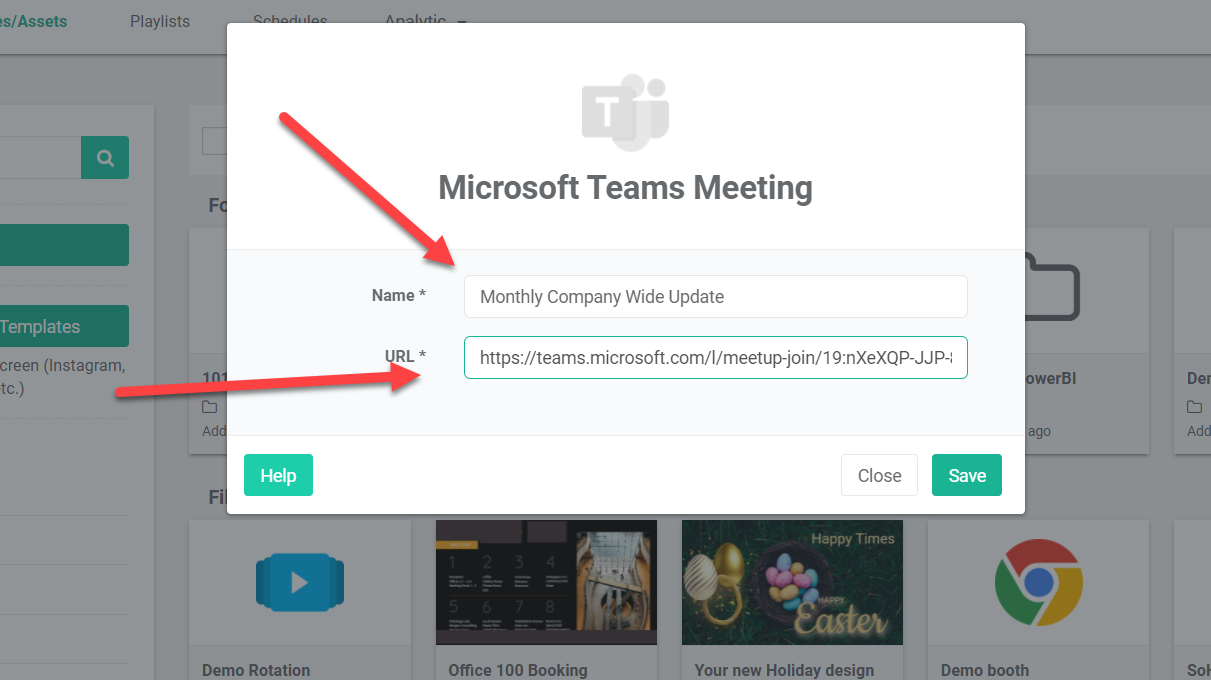 That's it!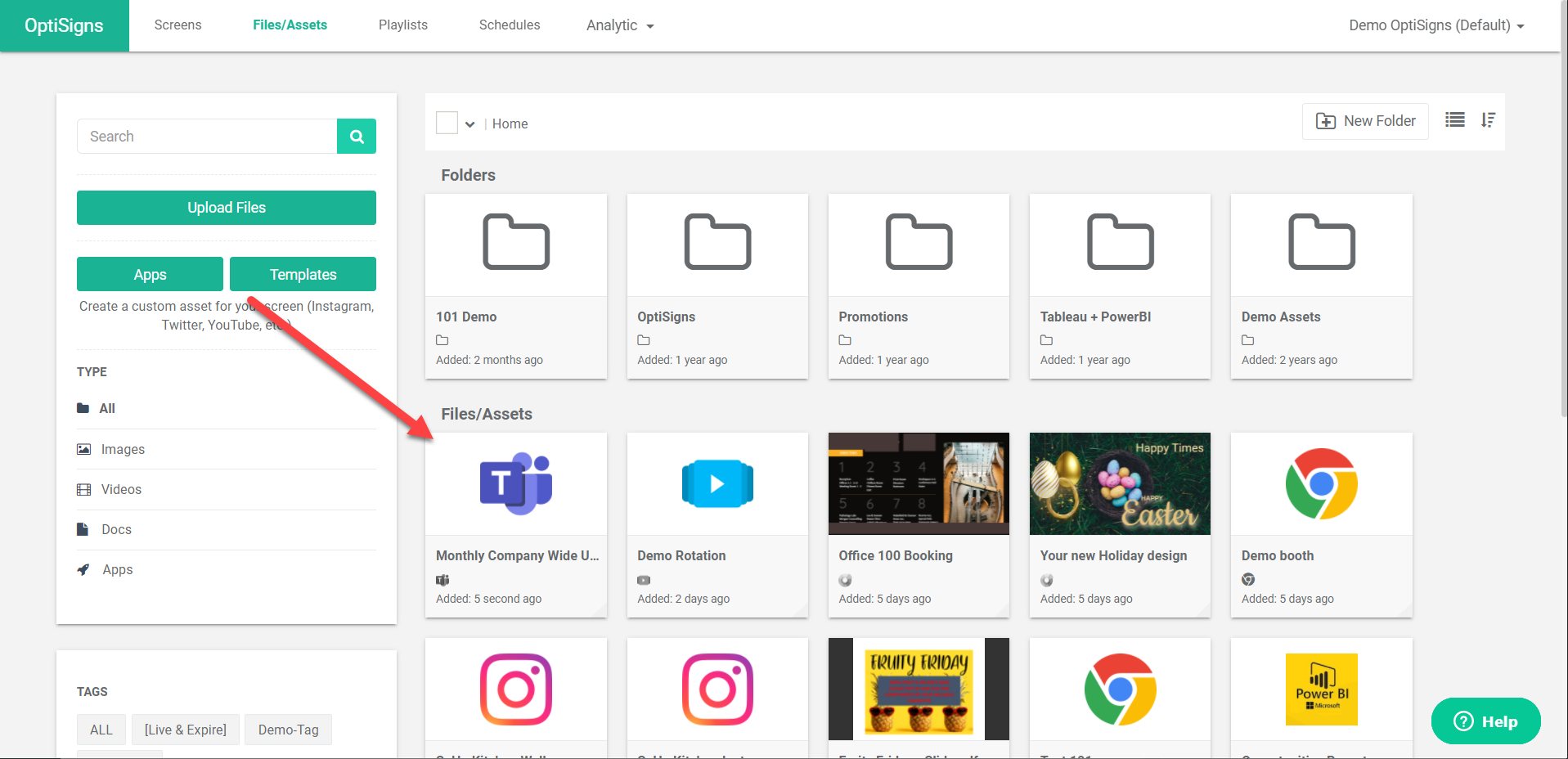 Now you can assign this MS Teams Meeting app to your screens, or put it on a schedule so the screens will join automatically when the meeting start.
The screens will join the meeting as Guests with names are the name of the screens.
Tips:
Have the host start the meeting a few mins before screens are joining automatically.
It will take a device 10-15s to join the meeting, so it's not a good idea to put the Teams Meeting in a playlist. It's better to use it as single asset to take up full screen or be part of a SplitScreen zone.

If you have any additional questions, concerns or any feedback about OptiSigns, feel free to reach out to our support team at support@optisigns.com or just submit a ticket here.