With Pro Plus or Enterprise Plan, you can enable Audit Log feature, which will log who has made what changes to your account.
Here's the feature highlights:
Audit Log data is kept for 2 years or 200K records which ever reached first (if you need longer data retention, please contact support@optisigns.com, this will incur additional cost)

User login (how user logged in via Google SSO, MS SSO or email, password)

New, Update, Delete Screens

New, Update. Delete Assets/Files

New, Update. Delete Playlist

New, Update. Delete Schedule

New, Update, Delete, Folders, change folder security settings

Update Personal Profile, change password

New, Update, Invite, Delete Users, Team (who invites who, who updates who)

Change to Account Preference

Submit, approve, reject of approval requests

You can filter, search, export data
To enable Audit Log
Go to your account setting page:
https://app.optisigns.com/app/s/preference-settings
Click Enable Audit Log.
After that audit events will automatically be logged.
To view, search, export Audit Log data:
Go to account settings & click Audit Log, or go directly here: https://app.optisigns.com/app/security-audit-logging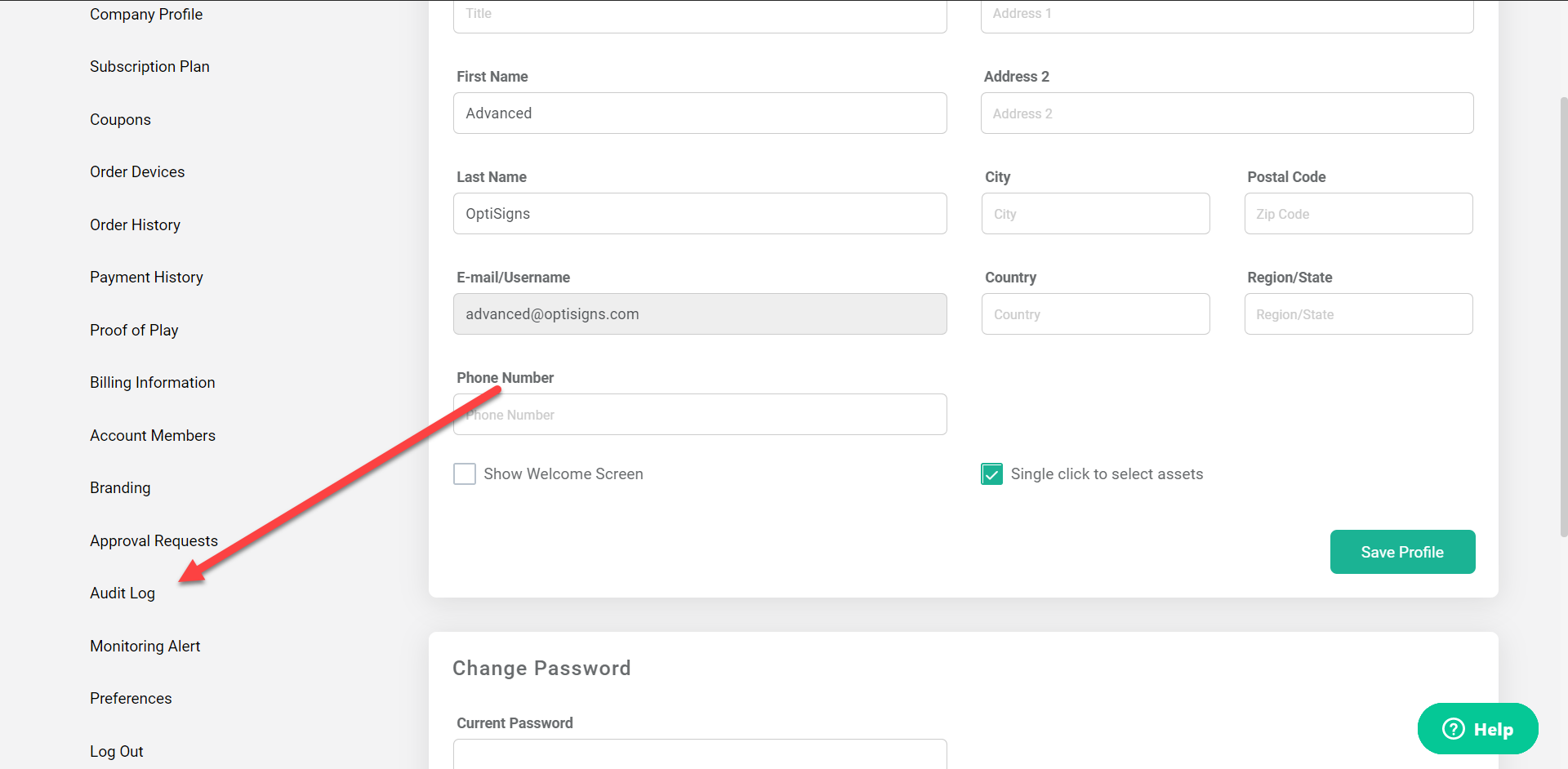 You will be taken to the Audit Log page. Here's how it looks: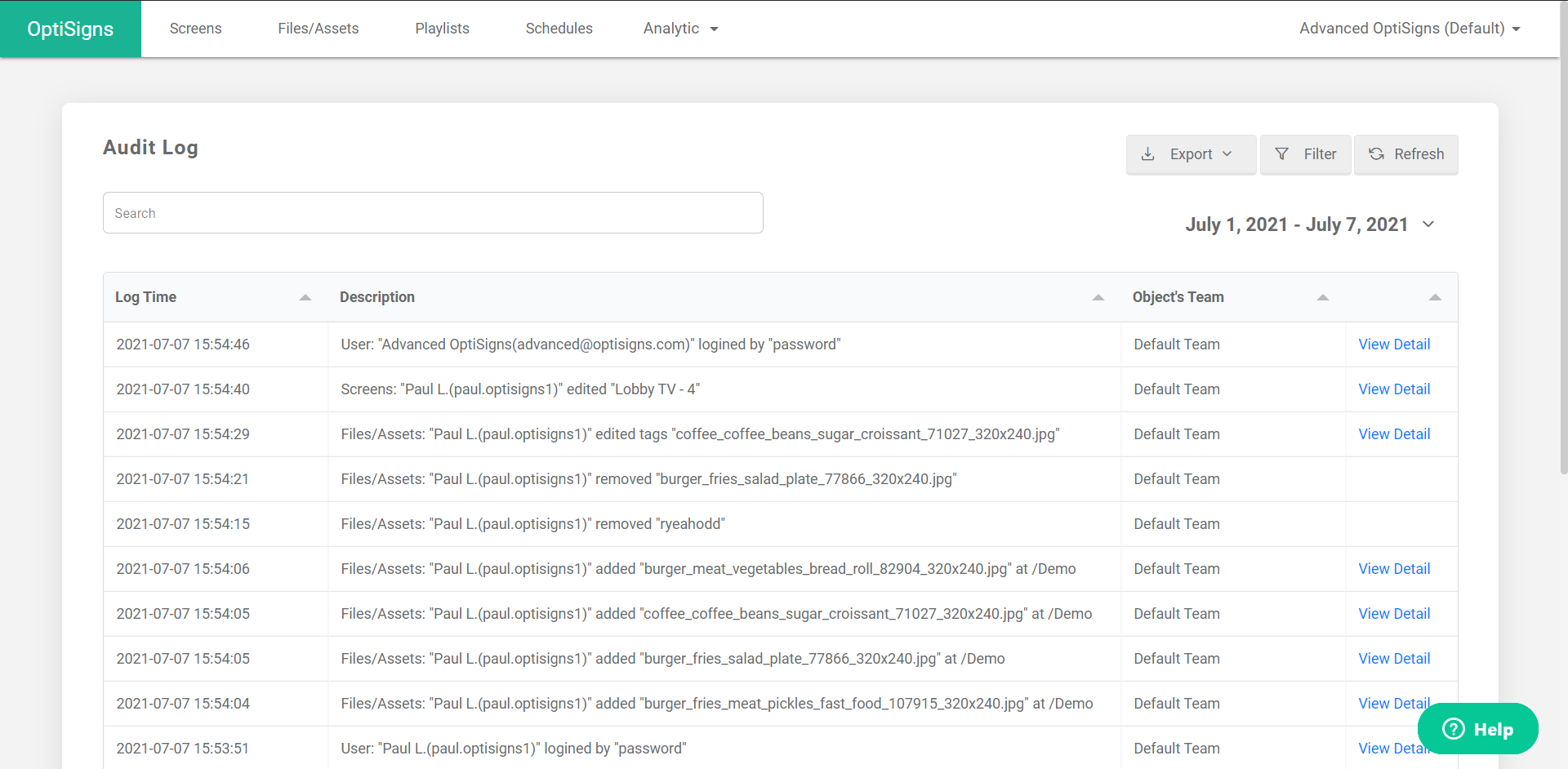 You can filter for certain data that you need.
For example here we filter for changes to playlist in last 7 days.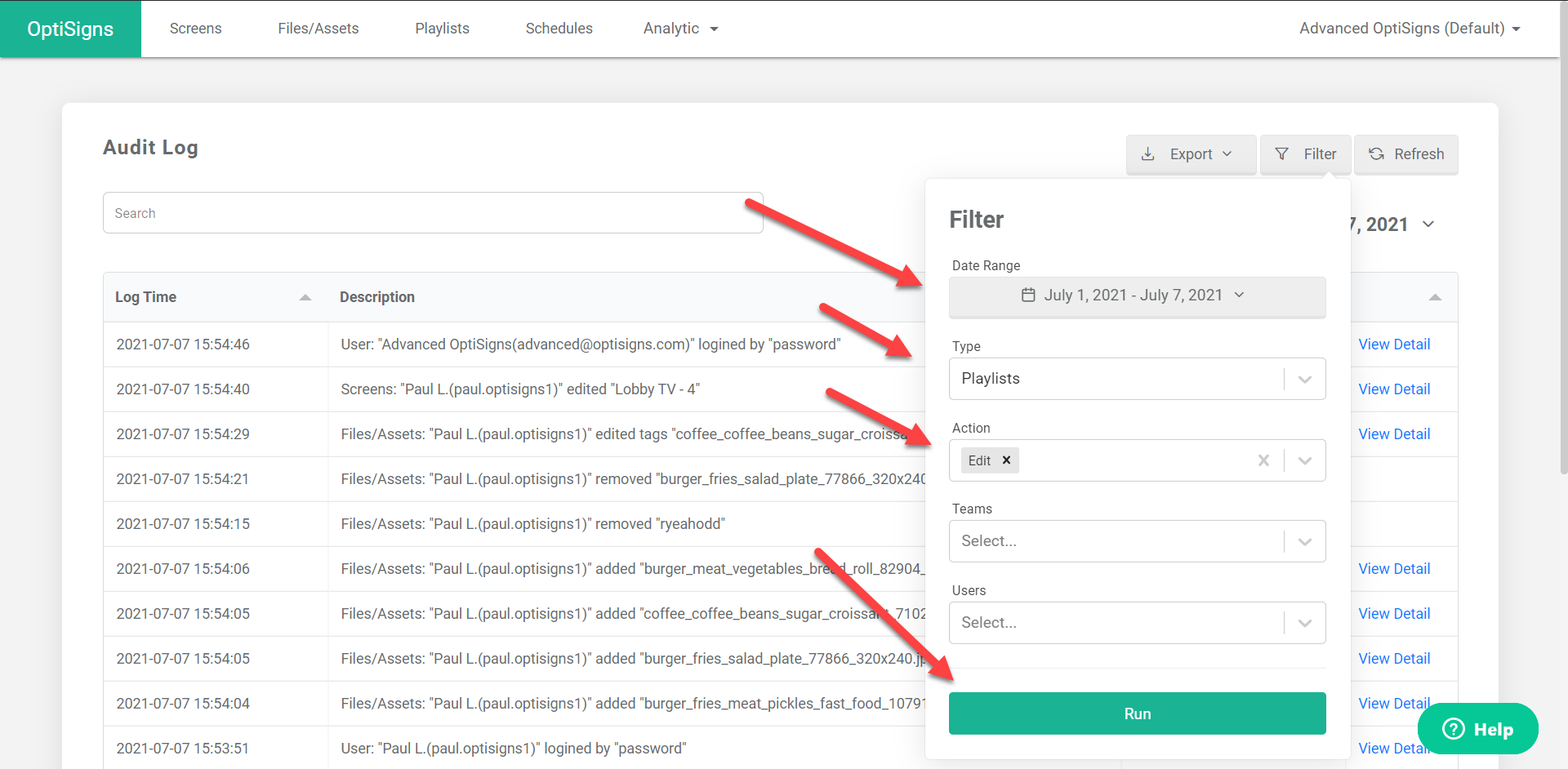 You can also search.
For example here we are searching for all changes related to "Lobby" to find changes to our Lobby TV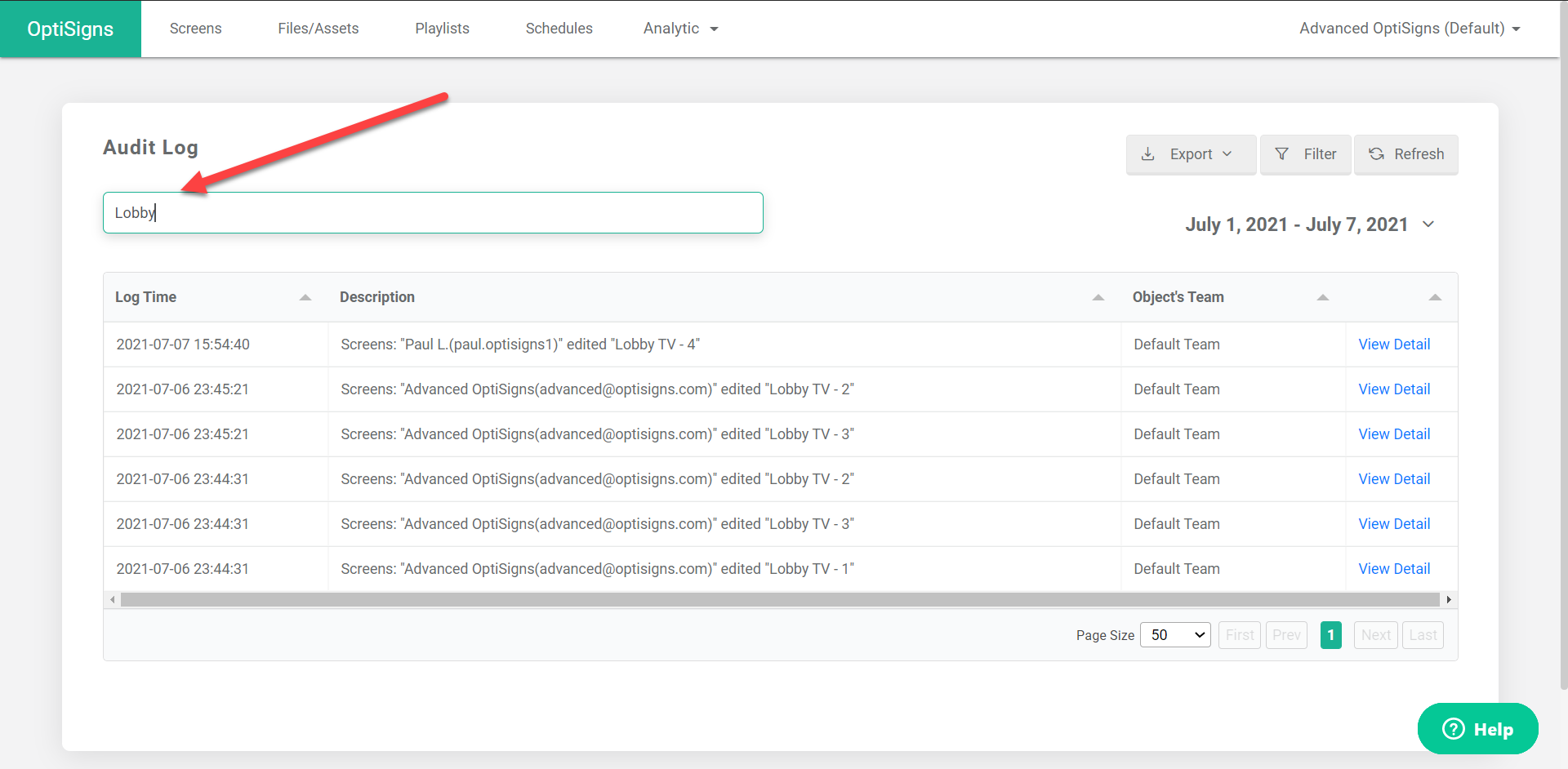 You can also export the data out to CSV, Excel or PDF: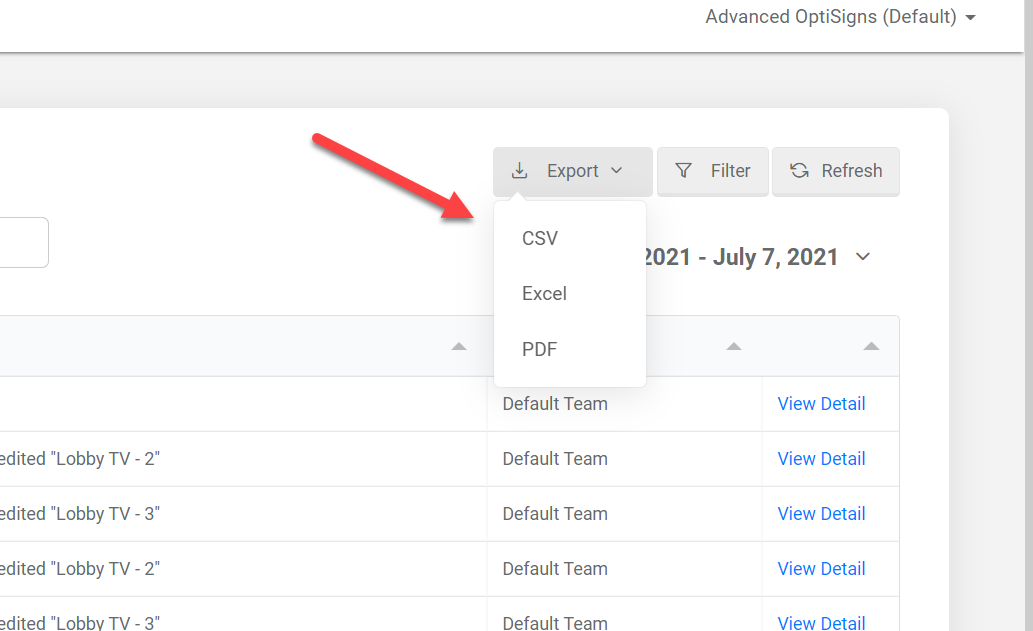 That's it!
You have activated and learned how to use Audit Log feature.
If you have any additional questions, concerns or any feedback about OptiSigns, feel free to reach out to our support team at support@optisigns.com or just submit a ticket here.