Some times your Fire Stick could encounter issues with some apps like weather, social not displaying correctly.
This could caused because Fire TV OS is not up to date.
To update your Fire TV OS, Go to Fire TV's setting: Settings -> My Fire TV -> About -> Check for Updates
1. Go to Home Page and scroll right to "Settings"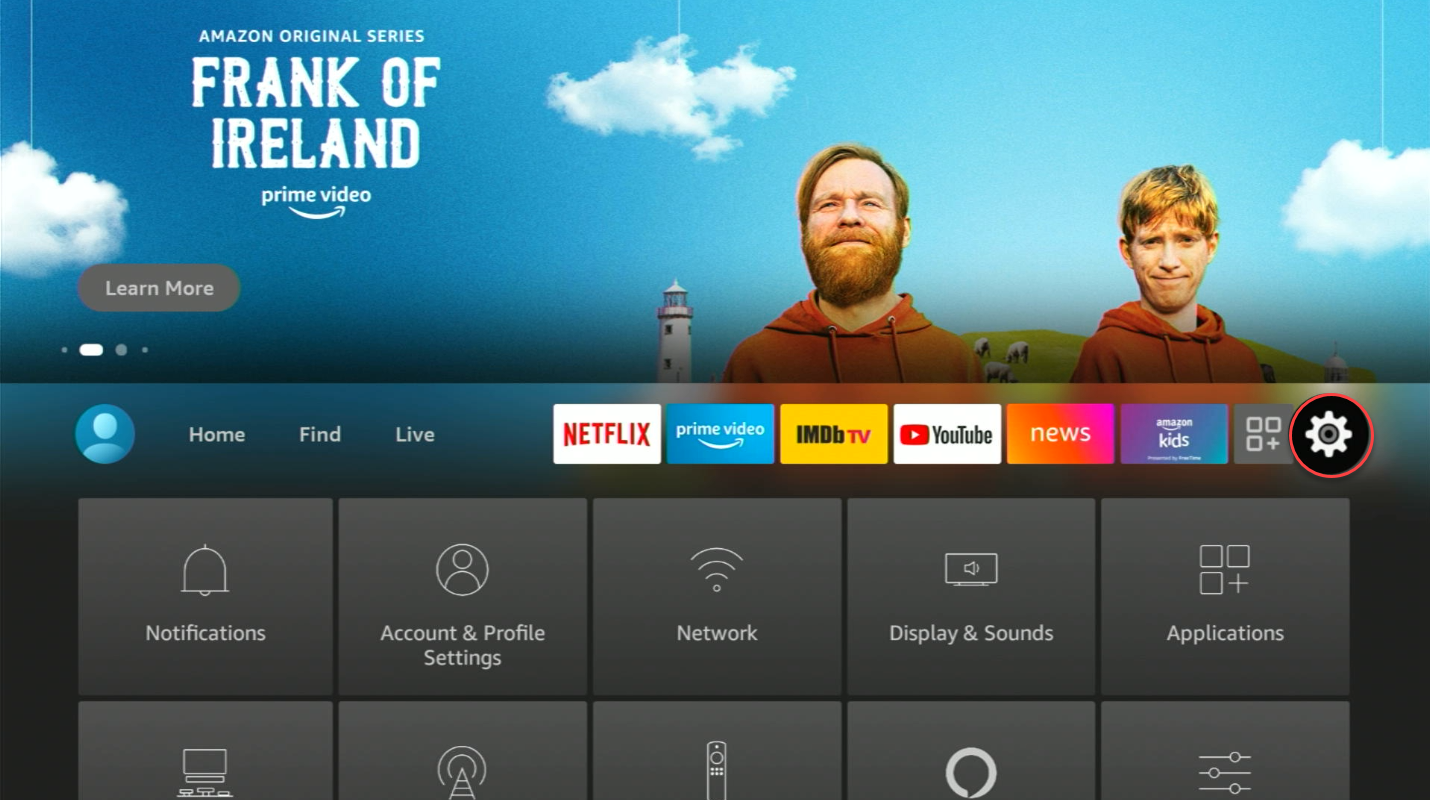 2. Click "My Fire TV" in the Settings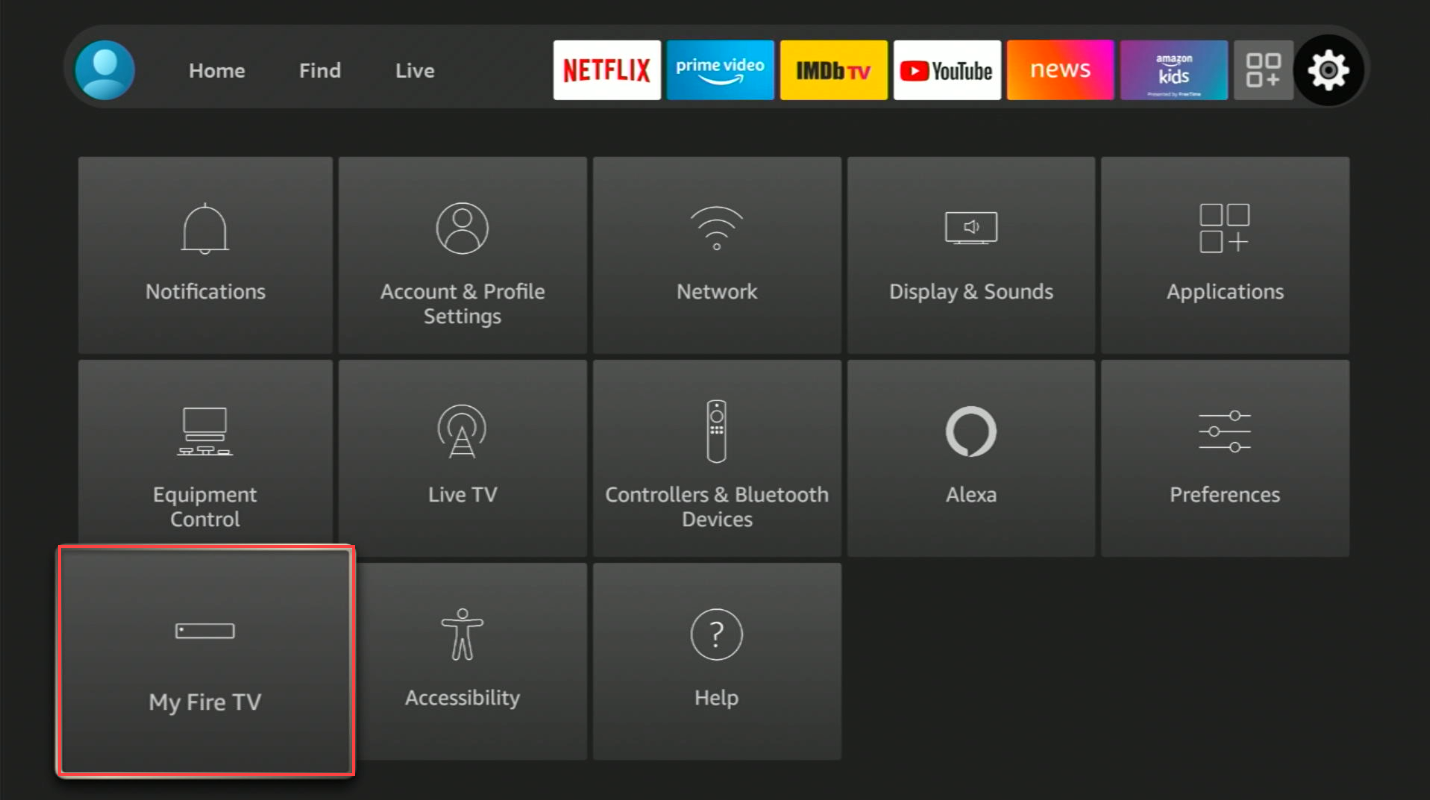 3. Then Select "About"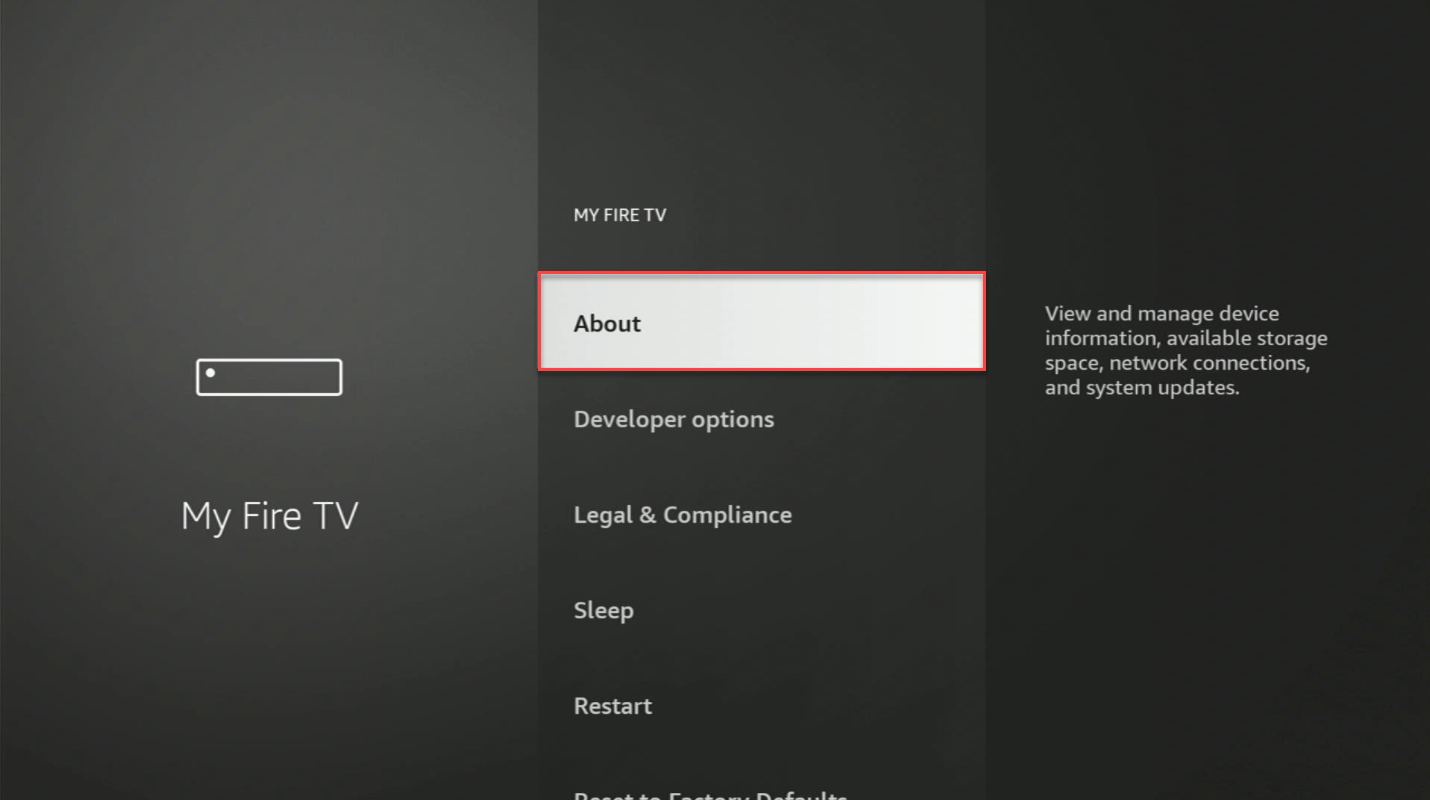 4. Click "Install Update"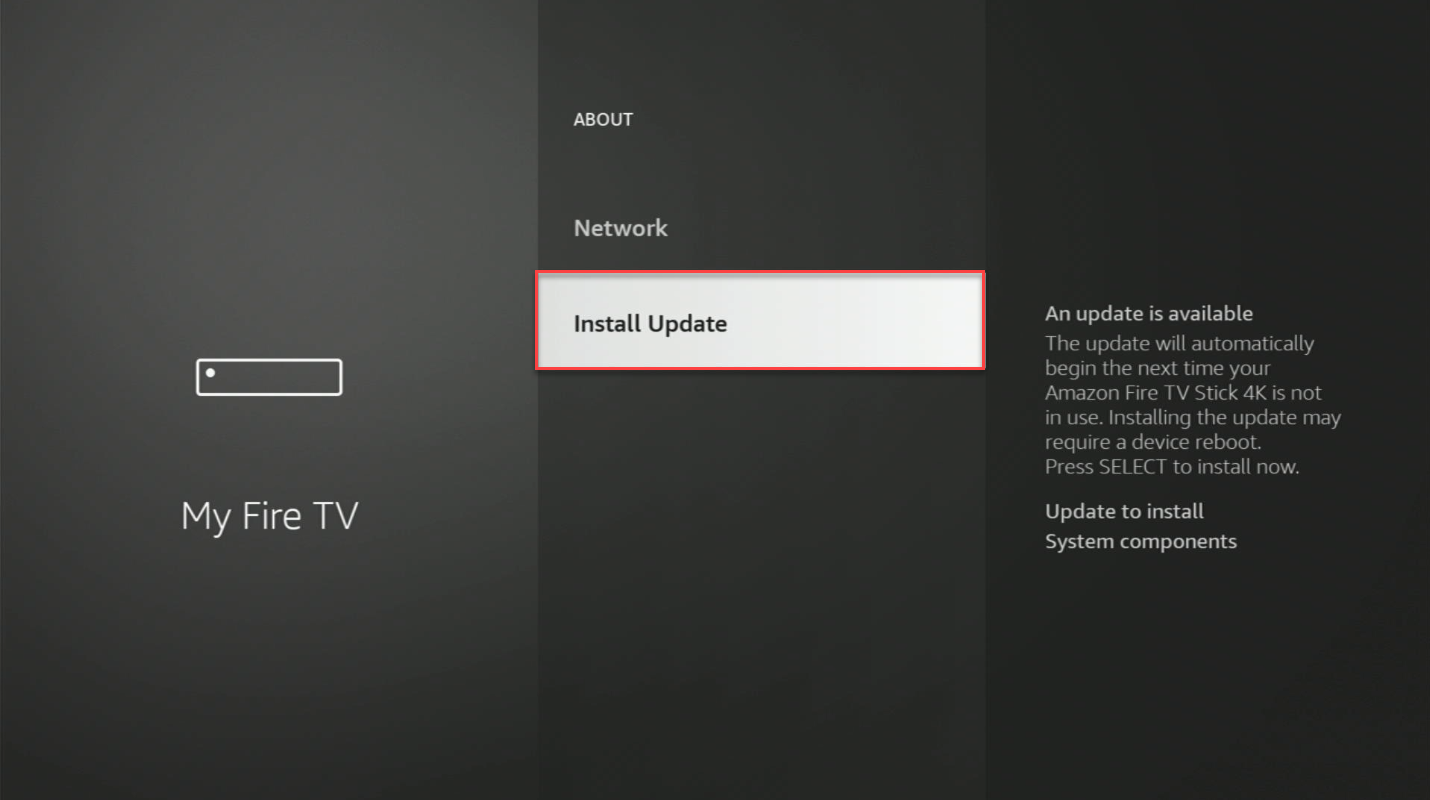 The FireStick update will now start. It may take some times to download and update your Fire Stick
Once it is updated, your Fire Stick will automatically restart. When you check for its Fire OS, you will find that a new version is installed.
If your device hasn't restarted, you can do it manually by pressing on the Middle button and Play/Pause button at the same time and hold it for 5 seconds.
If you have any additional questions, concerns or any feedback about OptiSigns, feel free to reach out to our support team at support@optisigns.com or just submit a ticket here.