You can go to Payment Settings to change your billing information. You will be able to change and maintain your billing email, payment method, billing address and tax ID. To do so, you can simply go to https://app.optisigns.com/app/s/payment
or you can find it here:


Change Billing email
Expand the Billing Email section, just add the email address and hit the Update Email button. The billing email associated to the account will be updated.


Add/Change Payment Method
Expand the Billing Information section, you can change your payment method here.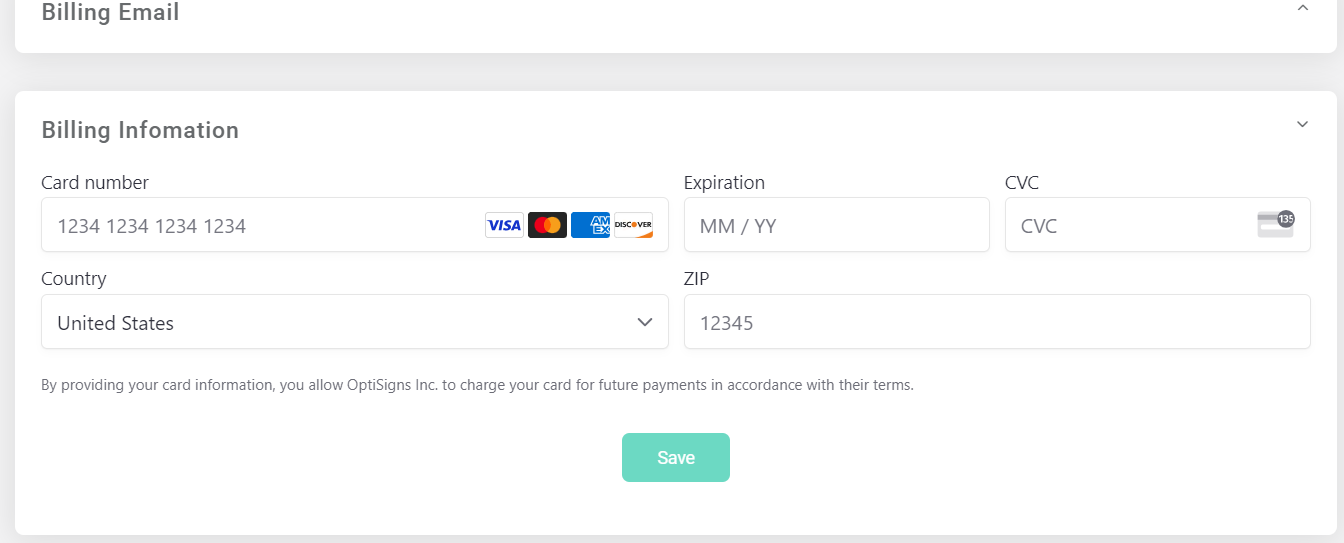 Add/Change Billing Address
Expand the Billing Information section, click the Update Billing Address button, you will be able to add or update your billing address.

Add/Change Tax ID
If you are not located in US and need VAT invoice, you will need to maintain the VAT ID here. The Billng Address need to be maintained first, before you can maintain Tax ID.
Expand the Tax ID section, select the corresponding Tax ID type and put your Tax ID here, then click the save button, your Tax ID will be updated.
That's all!
If you have any additional questions, concerns or any feedback about OptiSigns, feel free to reach out to our support team at support@optisigns.com or just submit a ticket here.