By default, uploaded PowerPoint presentation will be played without transition or animation effect.
To use the transition, animation effects you can export your PowerPoint to MP4 video.
You can do so by Click File -> Save As (F12)
And select MPEG-4 (*.mp4) file.
Then Upload to OptiSigns.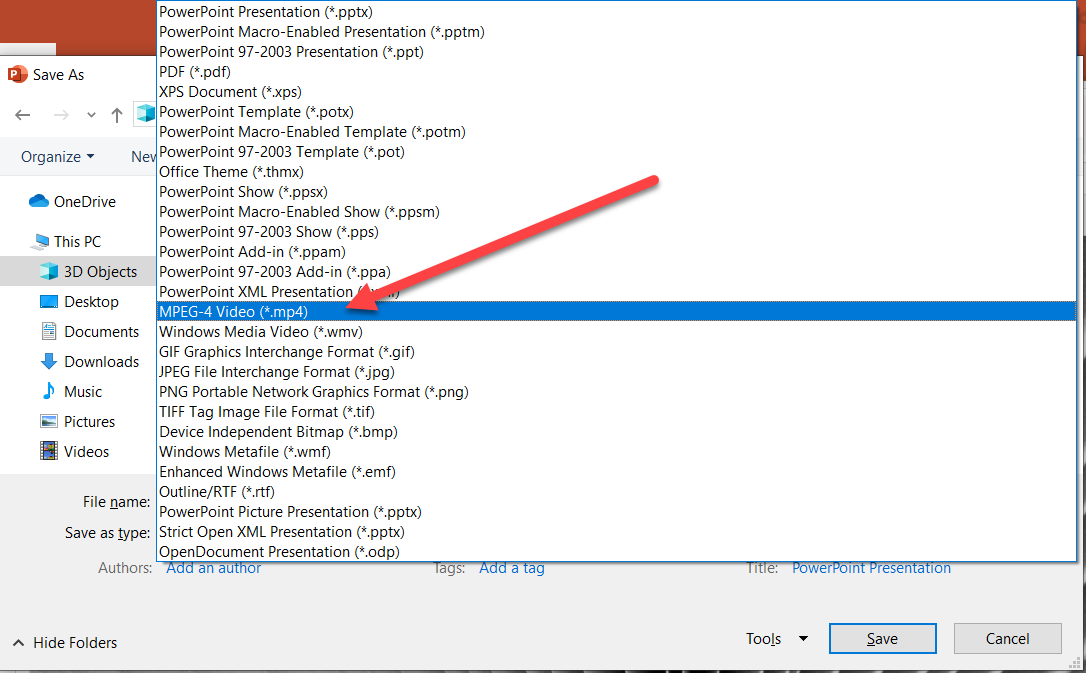 If you have any additional questions, concerns or any feedback about OptiSigns, feel free to reach out to our support team at support@optisigns.com or just submit a ticket here.