You can set up Google Slides to present properly in Portrait mode by setting the right page dimensions.
Here's an example.
Go go your Google Slides.
Click File -> Page setup...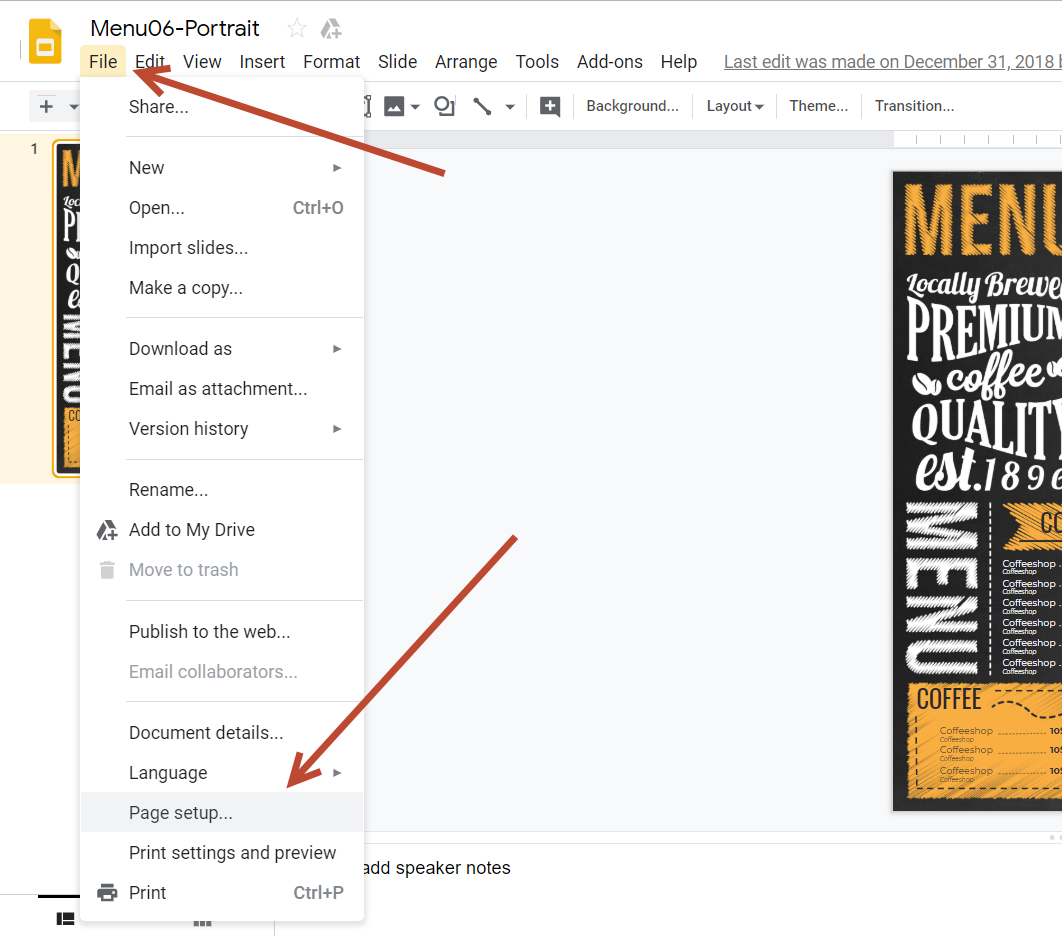 Select Custom, and enter an aspect ratio of 9:16 (Normal TV's aspect ratio)
7.5 and 13.33 inches are a good reference.
That's it! you can start editing your sides now and assign it to your screens with OptiSigns.
For more information on how to use Google Slides with OptiSigns in general, please click here.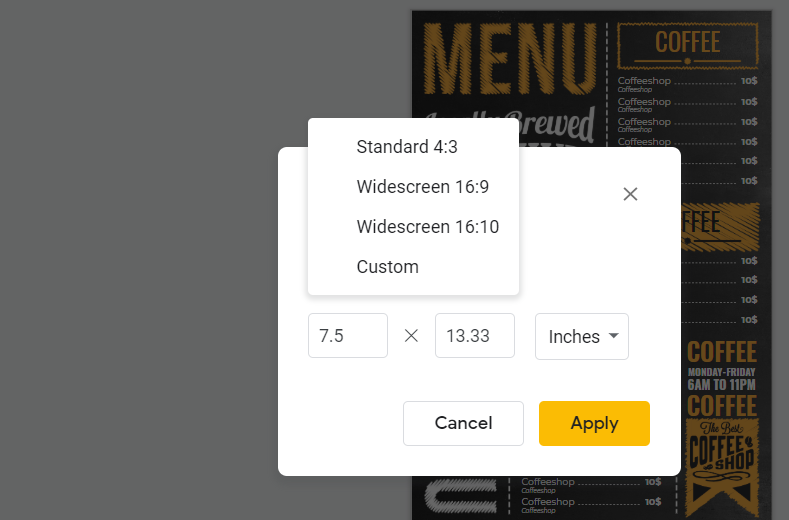 If you have any additional questions, concerns or any feedback about OptiSigns, feel free to reach out to our support team at support@optisigns.com or just submit a ticket here.