In this article, we will guide you how to solve the issue if your Facebook Page doesn't show in the dropdown list of OptiSigns Facebook page.

First, you can go to the Facebook Business Integrations page:
https://www.facebook.com/settings?tab=business_tools&ref=business_login_reentry
Remove the OptiSigns app.

Then you can recreate the Facebook app in the OptiSigns portal: https://app.optisigns.com/app/assetManagement
It will pop out login with your Facebook account.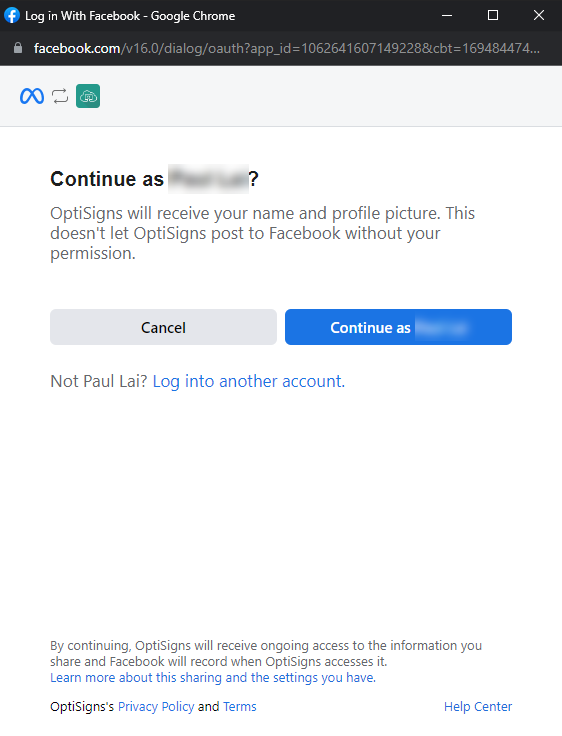 Select your Facebook Page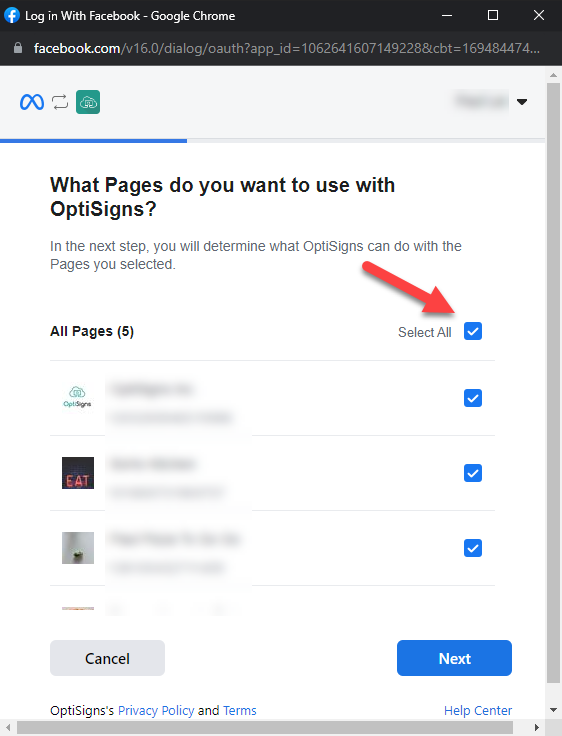 Allow the OptiSigns to your Facebook page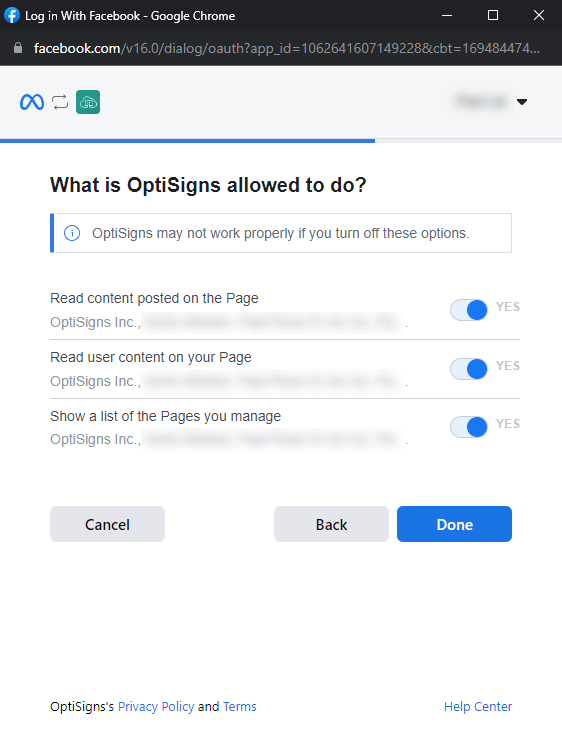 You've now linked to the OptiSigns to Facebook.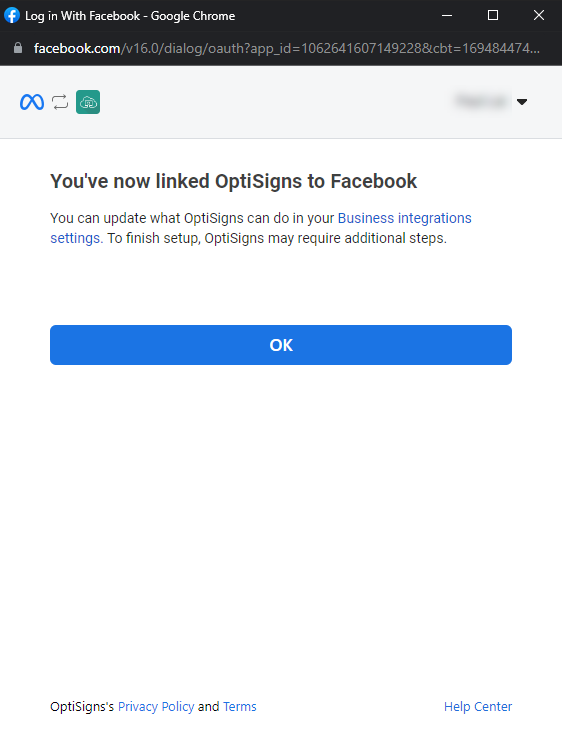 You should be able to see your Facebook page in the dropdown list.
If you have any additional questions, concerns or any feedback about OptiSigns, feel free to reach out to our support team at support@optisigns.com or just submit a ticket here.