Take control of your files, assets, and folders by personalizing their thumbnails. By adding your personal touch to thumbnails, you can enhance your browsing experience, effortlessly spot and distinguish specific items, and uphold a polished and cohesive visual identity.
Let's jump in and get started:
1) Go to Files/Assets page
2) Update the thumbnail on any asset or folder
Click on the three dots in the upper right-hand corner of an asset or folder.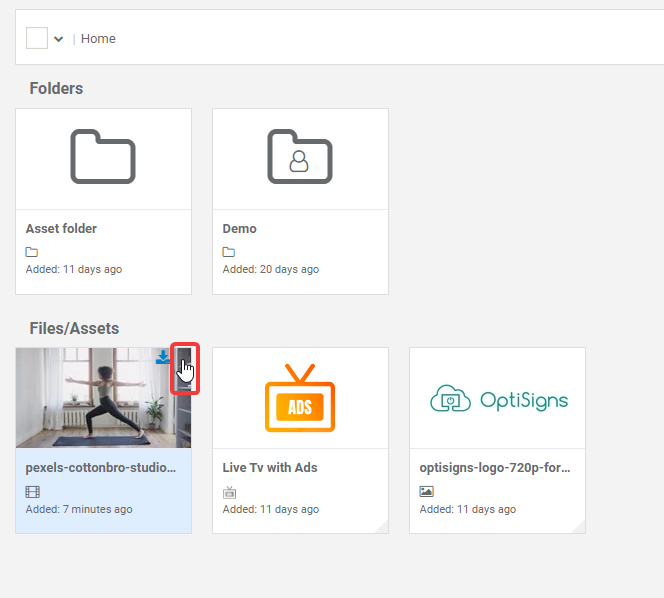 Select "Replace Thumbnail"
Upload the file that will replace the thumbnail. When done, click on "Upload".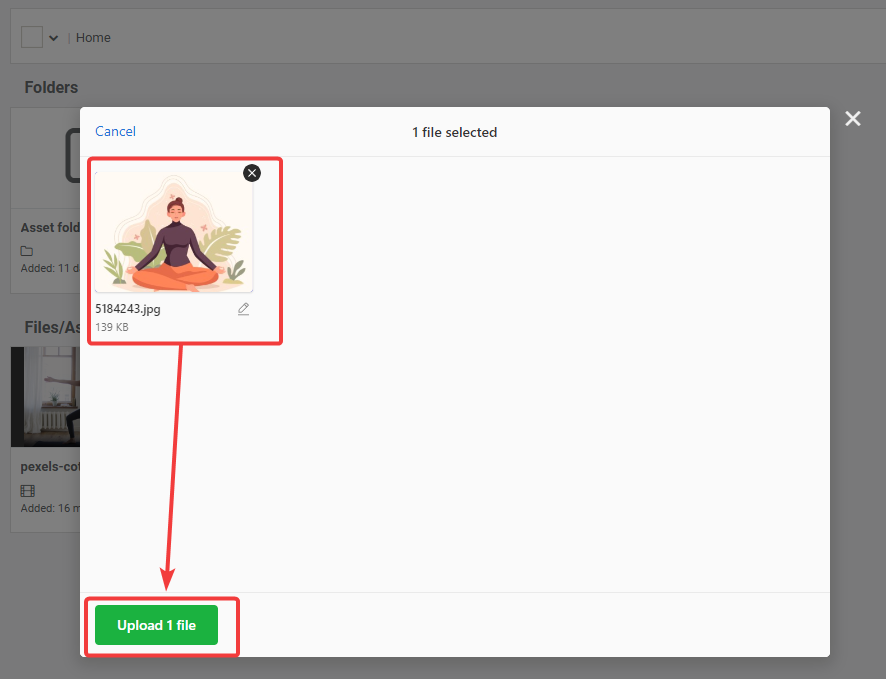 Important notes:
File formats supported are GIF, PNG, JPG, WEBP, SVG, and MP4
Cannot exceed 500 KB
You can update thumbnails for files, assets, and folders i.e. apps, images, videos, etc.
Once the upload is complete, your thumbnail will be updated.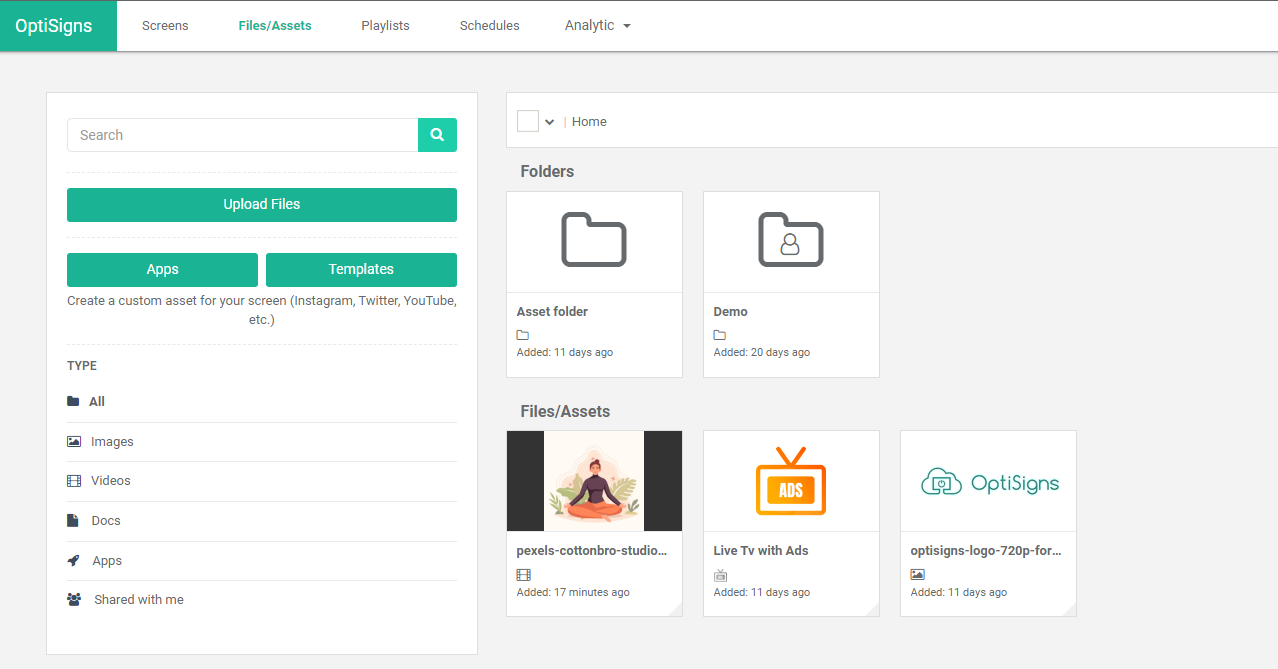 That's all! Congratulations!
You have successfully updated your thumbnail, and it is now ready to go!
If you have any additional questions, concerns or any feedback about OptiSigns, feel free to reach out to our support team at support@optisigns.com or just submit a ticket here.