In this article, we'll show you how to use our Designer app to design kiosk apps.
With just a few clicks, you can easily transform any template into a kiosk app that meets your essential kiosk needs. We'll guide you through the process step-by-step to help you design a user-friendly interface that effortlessly guides users through your content, making it easy for them to navigate between pages and access all the essential information.
Here's a 3 minute video guide:
Let's jump in and get started:
Go to the Designer App via the OptiSigns app list or via the URL link https://canvas.optisigns.com/
For a refresher on how to use the Designer, please click here.
In Designer, you will see a new function in the top menu called Link after clicking on any element.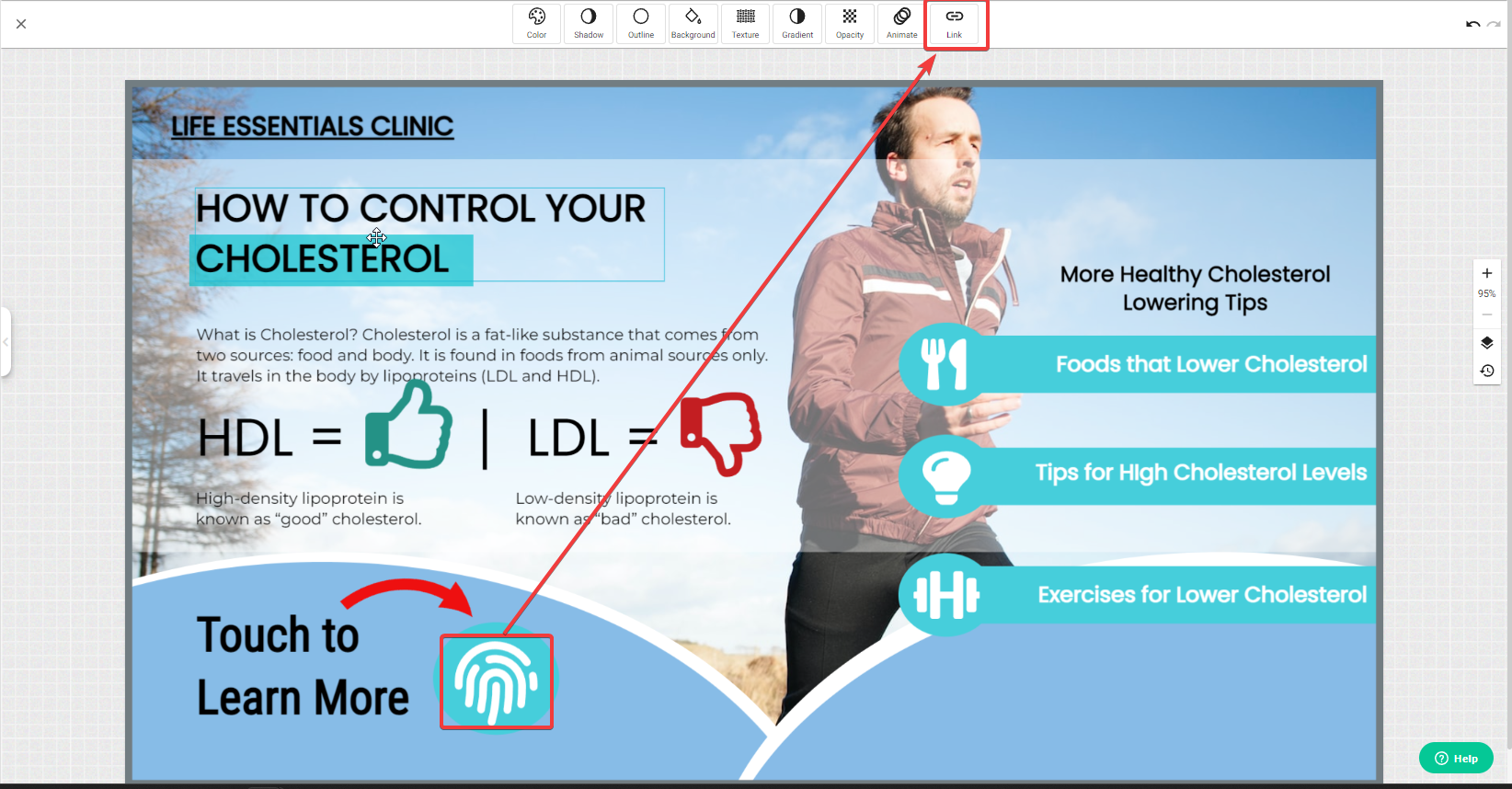 Link can be used to map to another:
Template Design
OptiSigns' Assets such as an image, videos, documents, and some apps.
A WebURL
Once you click on Link, the link options menu will appear on the right-hand side.
Click on Add Link

A new window will populate to allow you to choose either:
Input a direct URL, or
Choose an asset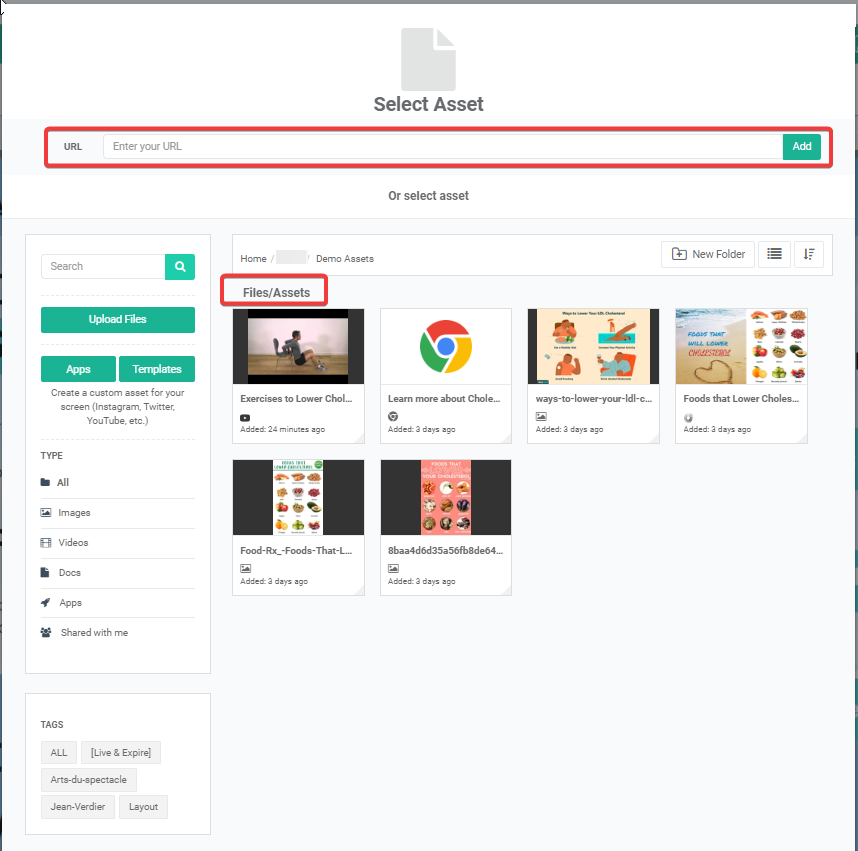 Selecting Direct URL
If you are using a direct URL, you will need to input a URL and then click Add.

Once you have added your direct URL, you will be redirected back to your template or design.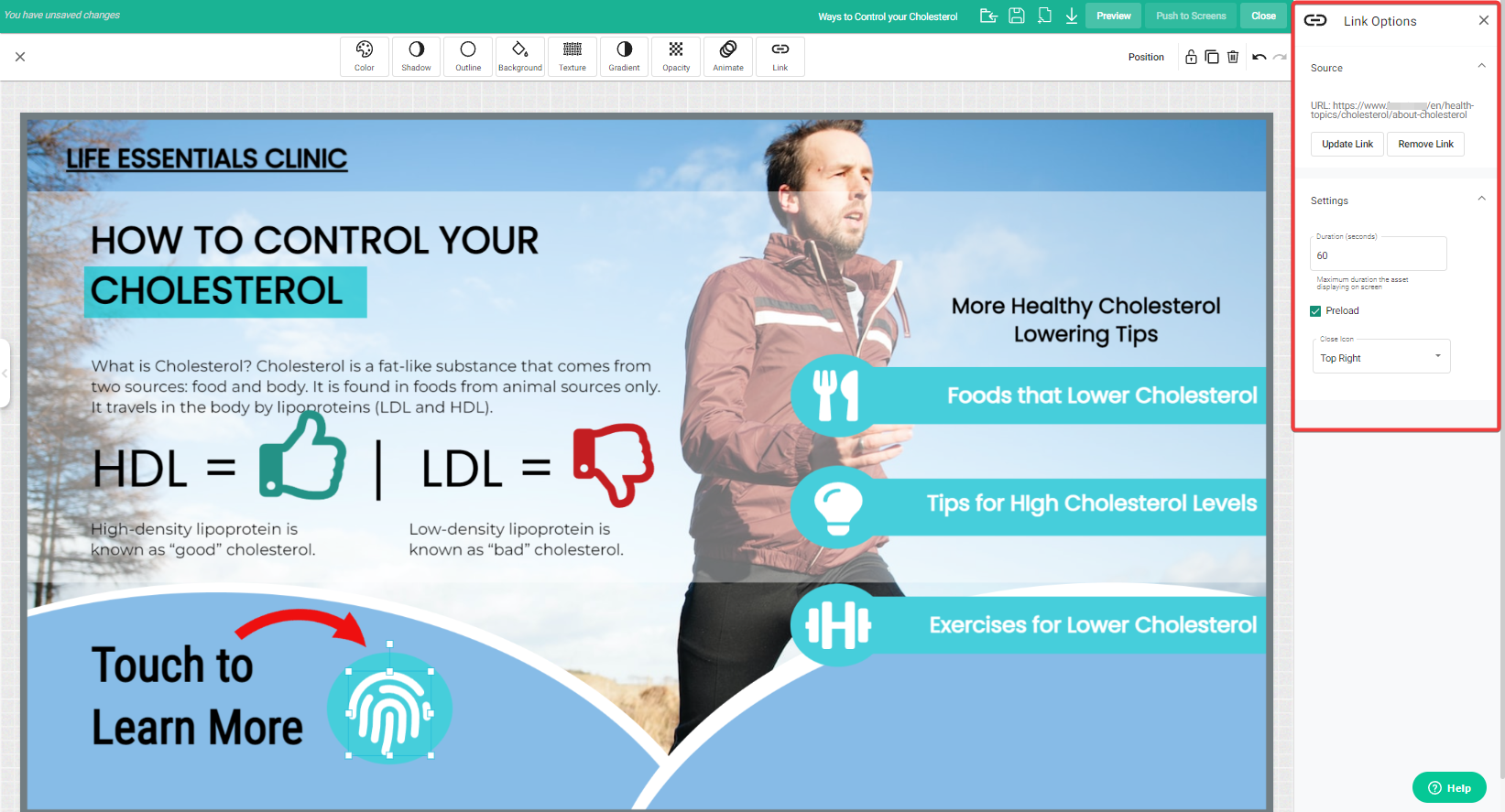 For direct URL, you will have some link options that you can choose from.
Update Link: This option will allow you to update your link to another direct URL or another asset
Remove Link: This option will allow you to remove your link
Duration (seconds): This option will set the maximum duration of how long your asset will display on the screen before returning to the main page.
Preload: Defaults to checked. This option will preload the URL or asset in the background to allow for instant display. This is good for user experience. However, if you have animation or dynamic content on your page, you may want to disable this.
Close Icon: This option allows for you to customize where you would like the Close icon to display on your asset

None
Top Left
Top Right
Bottom Left
Bottom Right
Selecting an Asset
If you are using an asset, you can choose your asset from your designated folder.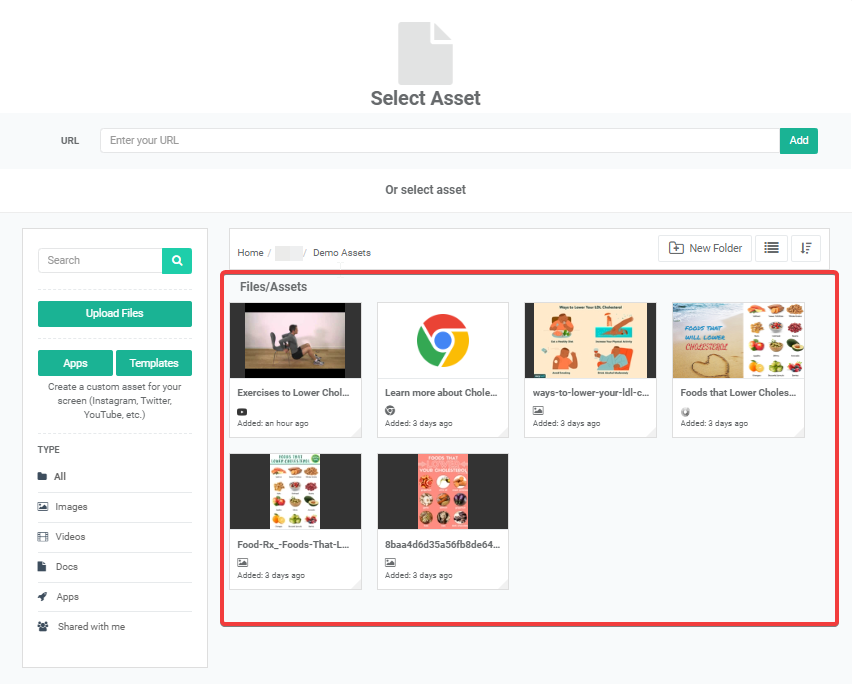 Once you select your asset to be linked, you will be redirected back to your template or design.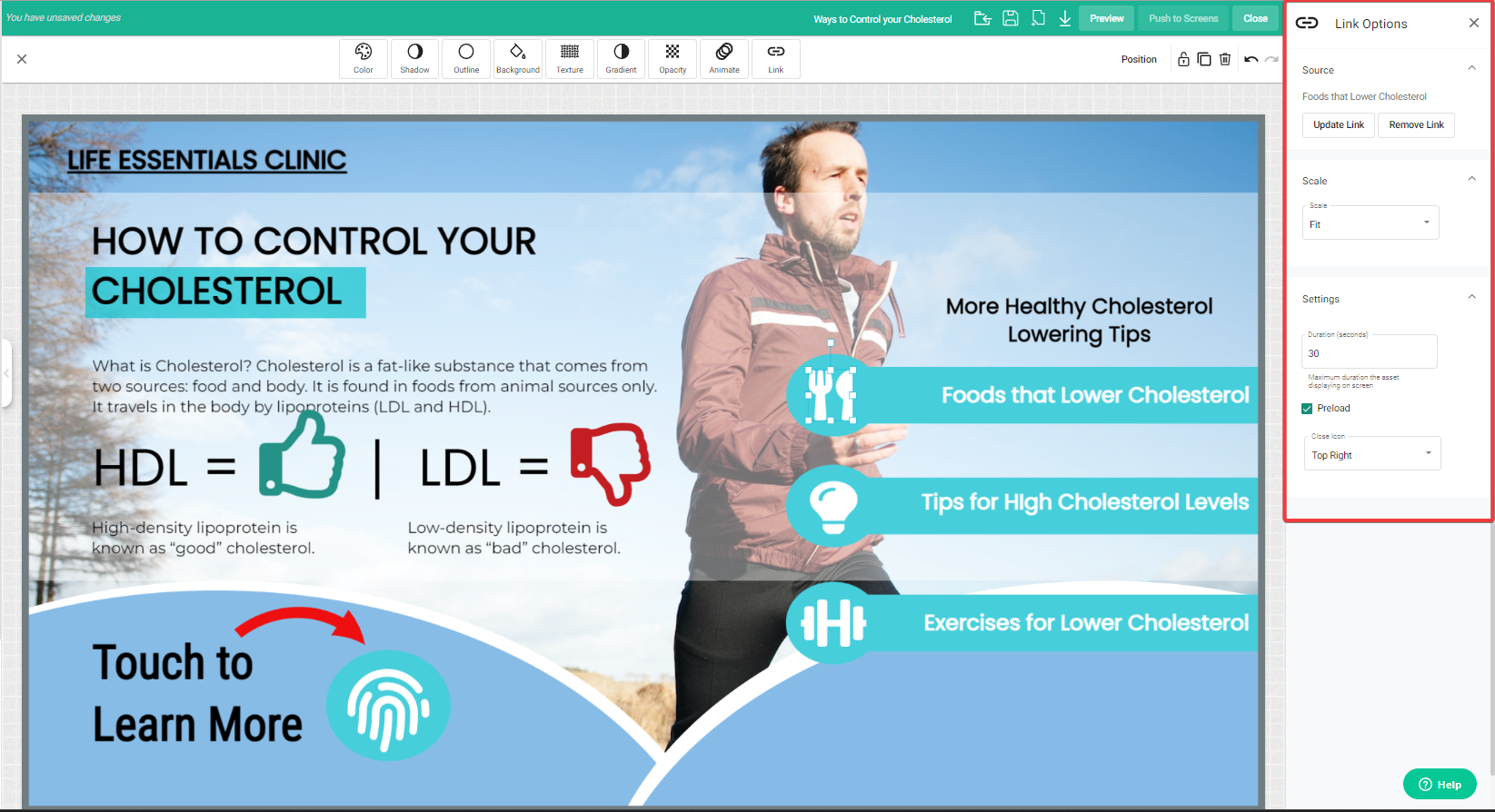 For assets, you will have all the same link options as direct URL with the addition of Scale.
Scale: Defaults to Fit. This option will resize your asset per the selected preference
Click Save.
That's all! Congratulations!
You have successfully created your kiosk app using Designer, and it is now ready to be used.
If you have any additional questions, concerns or any feedback about OptiSigns, feel free to reach out to our support team at support@optisigns.com or just submit a ticket here.