Auto Start feature is not working on your devices. The devices give example: Chromecast with Android TV, Mi Stick, HiSense, Sony, and other TV with Android TV
This article guides you on how to resolve the Auto Start feature on your Android device.
Let's jump in and get started:
Go to Settings > Apps > Special app access > Display over other apps, make sure the OptiSigns app is allowed.
1. ) Go to Setting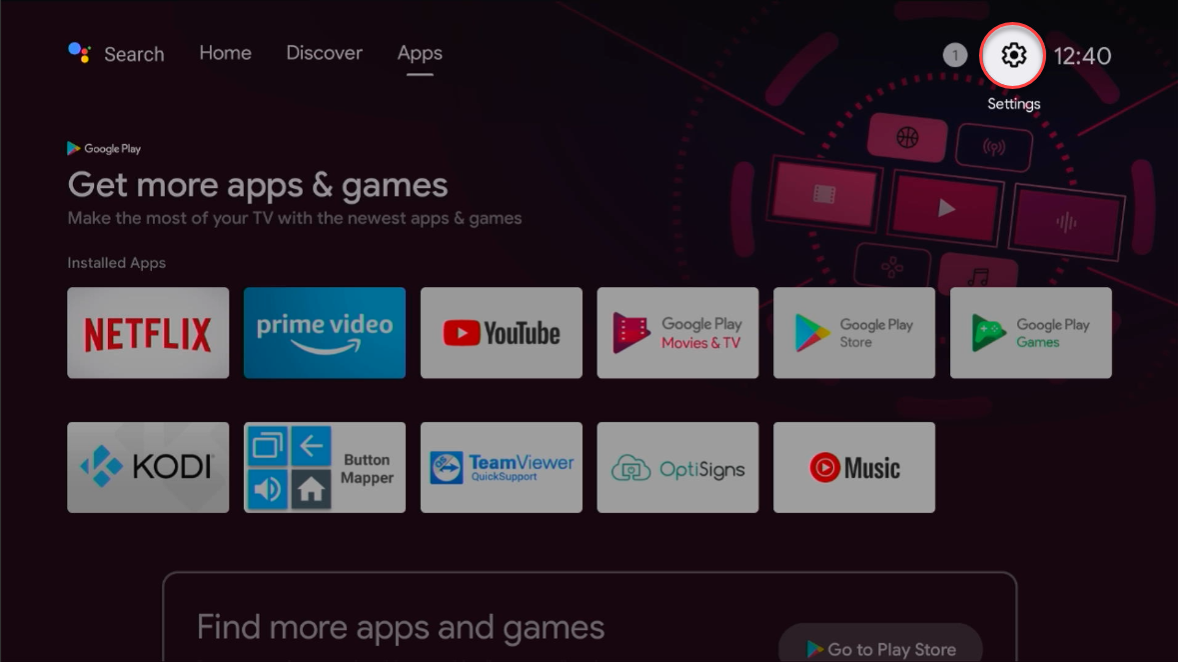 2. Select Apps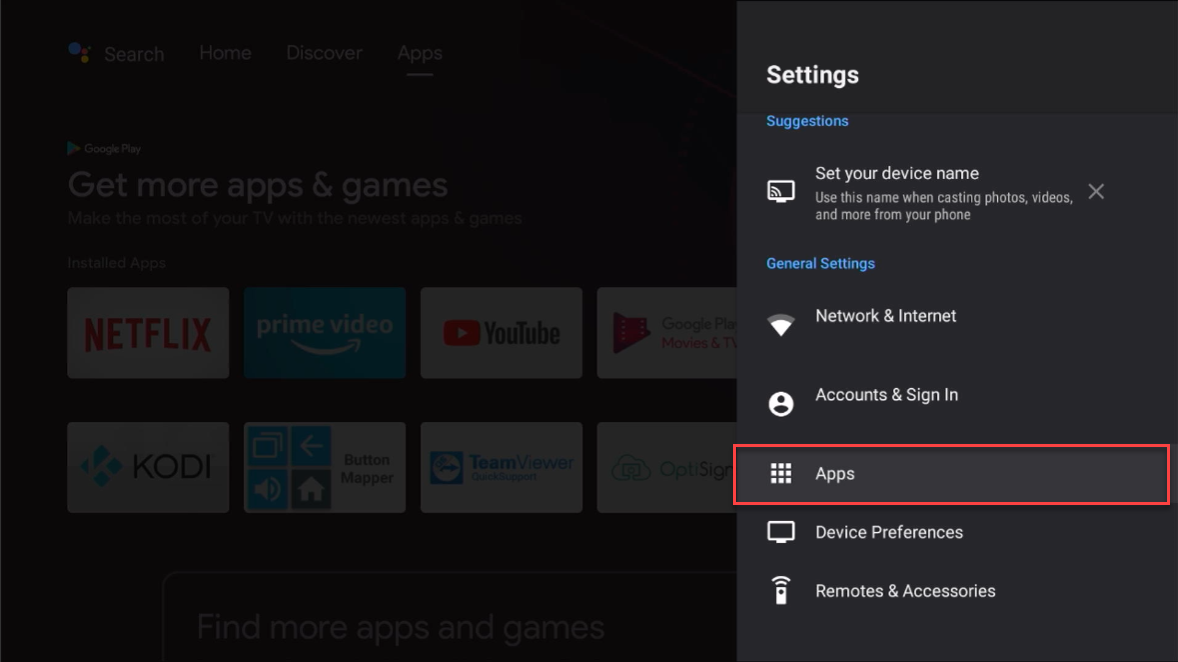 3. Go to Special app access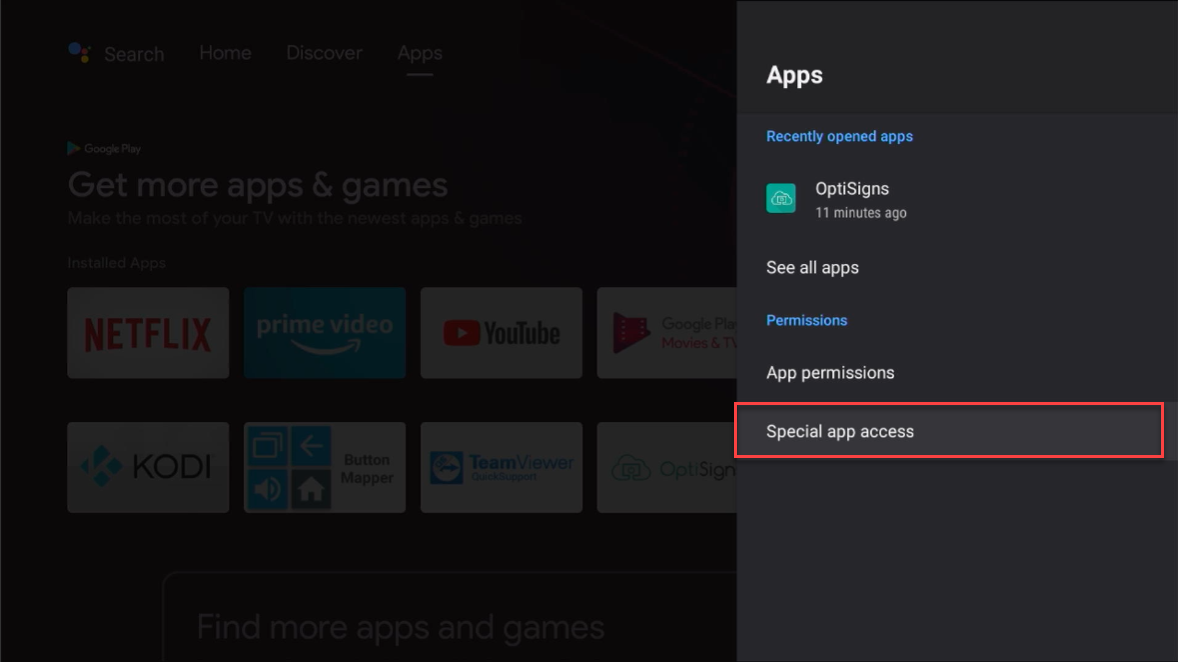 4) Select Display over other apps
5. Make sure the OptiSigns app is ON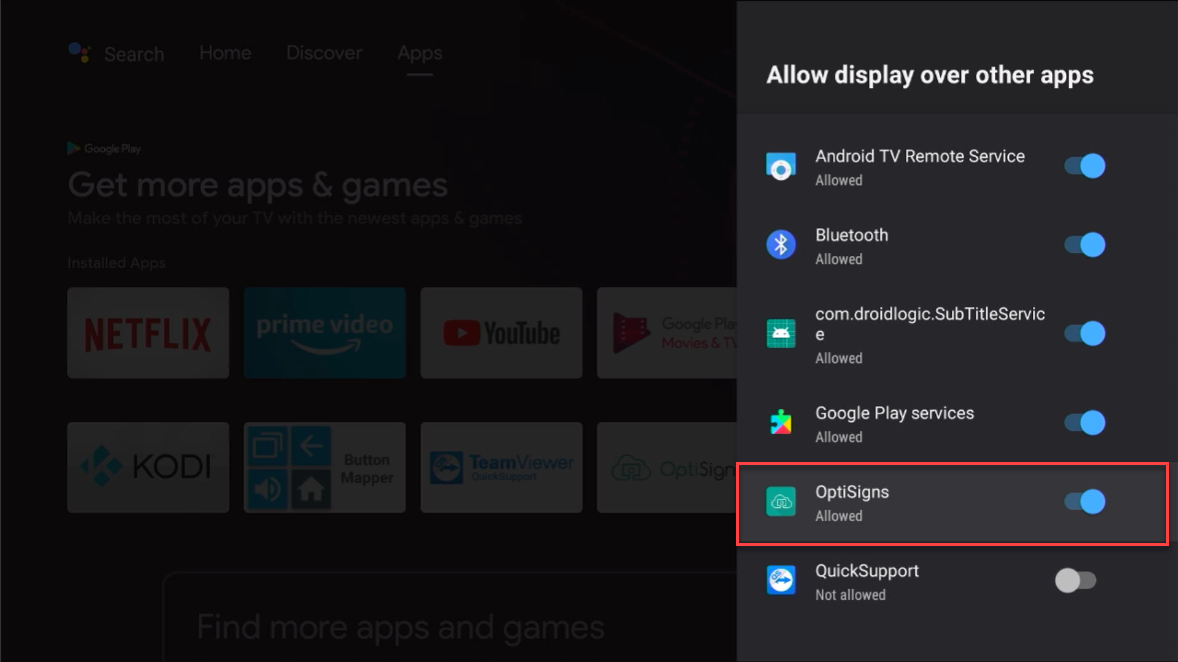 That's it.
Your Auto Start feature will be worked.
If you have any additional questions, concerns or any feedback about OptiSigns, feel free to reach out to our support team at support@optisigns.com or just submit a ticket here.