Mind map is highly visual, engaging way to organize & communicate your thoughts, create it with MindMeister and share on your Digital Signs.
You can create Mind Meister app with OptiSigns.
Let's jump in and get started:
Go to Files/Assets, Click on "App" and add MindMeister to your Account.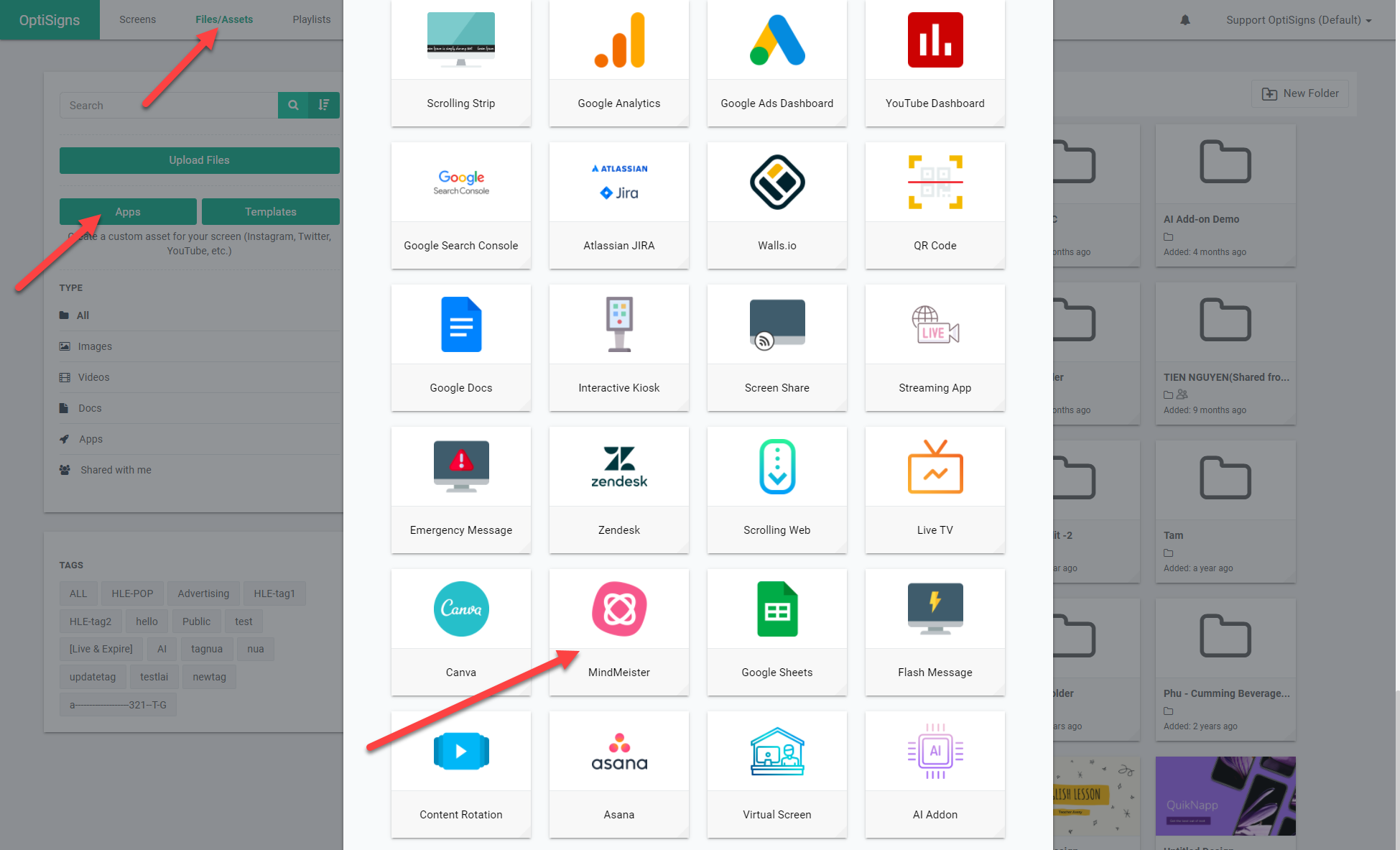 Then go to MindMeister and get embed code:
1. Click the "Share" button on the bottom right of your MindMeister. Then click "Publishing setting".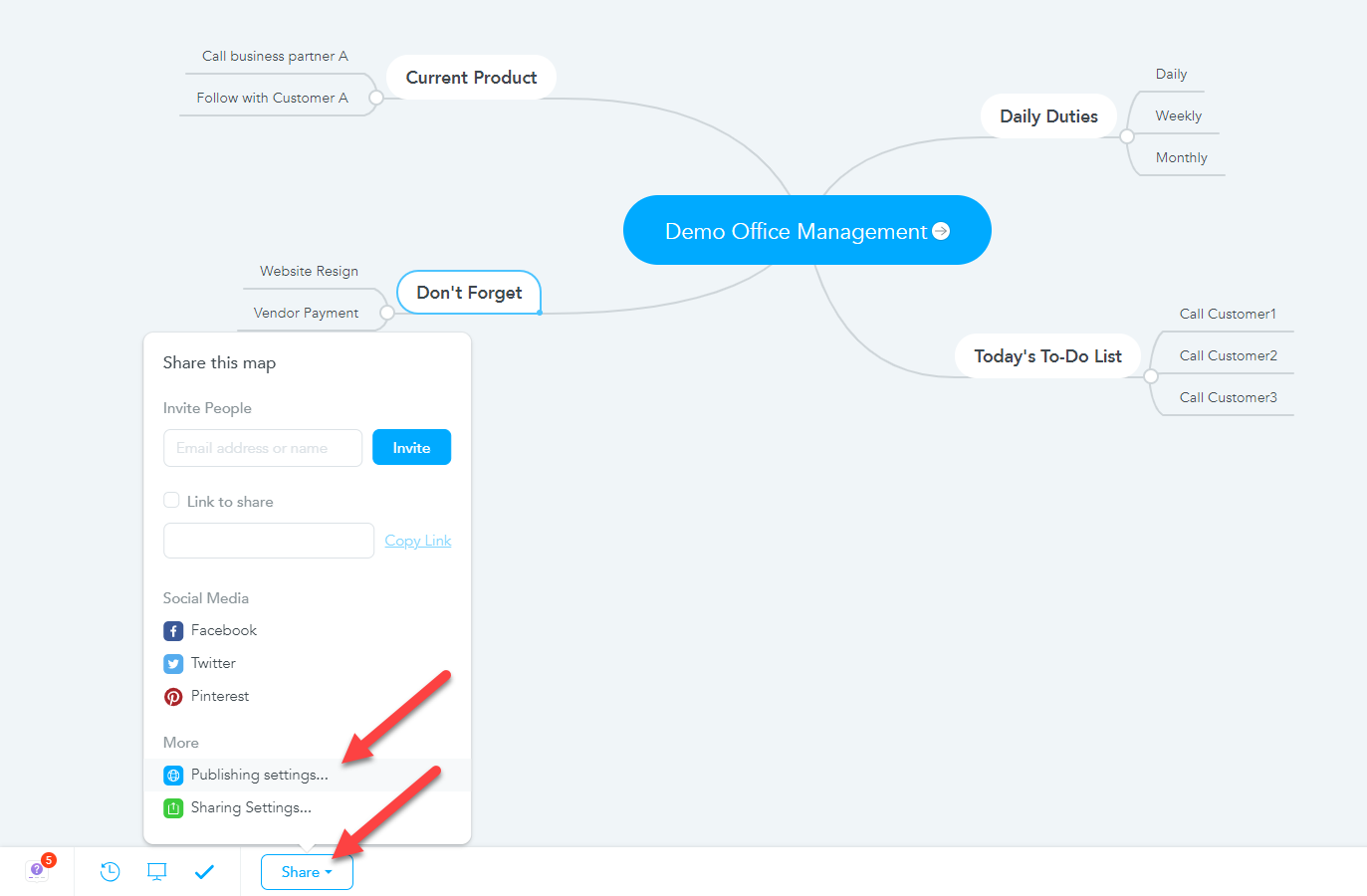 2. Then click "Embed map"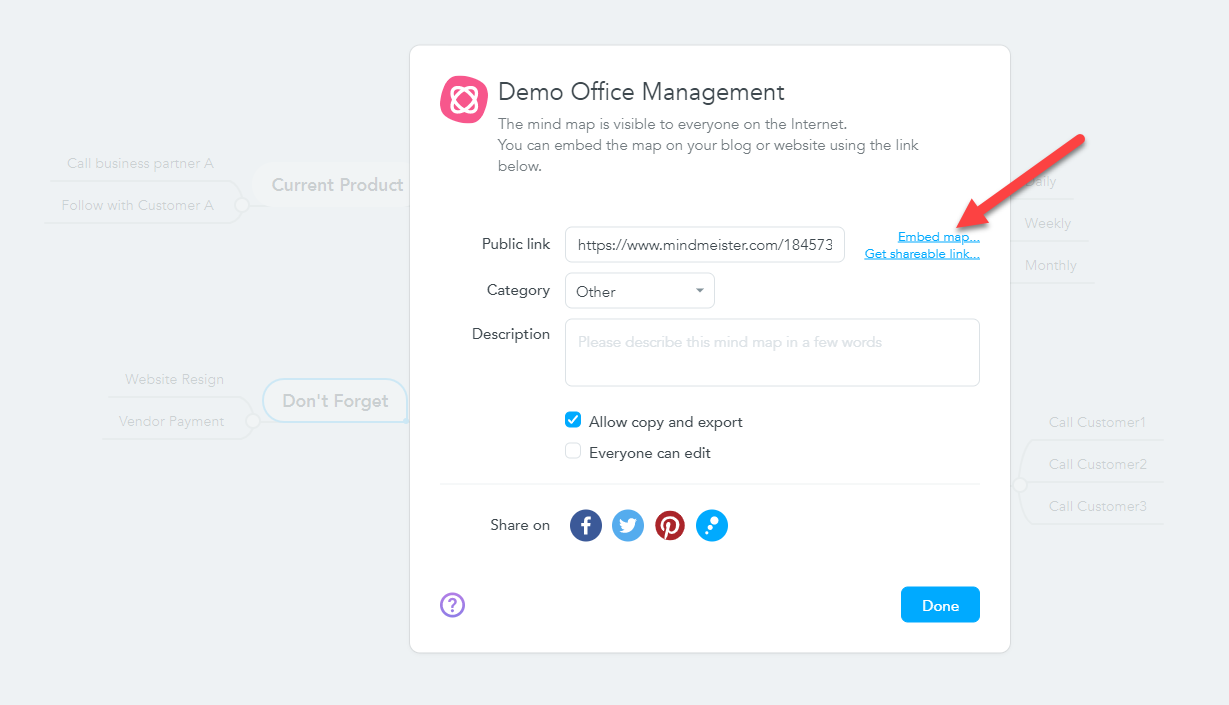 3. Copy the embed code. Then prase it to the Embed Code section.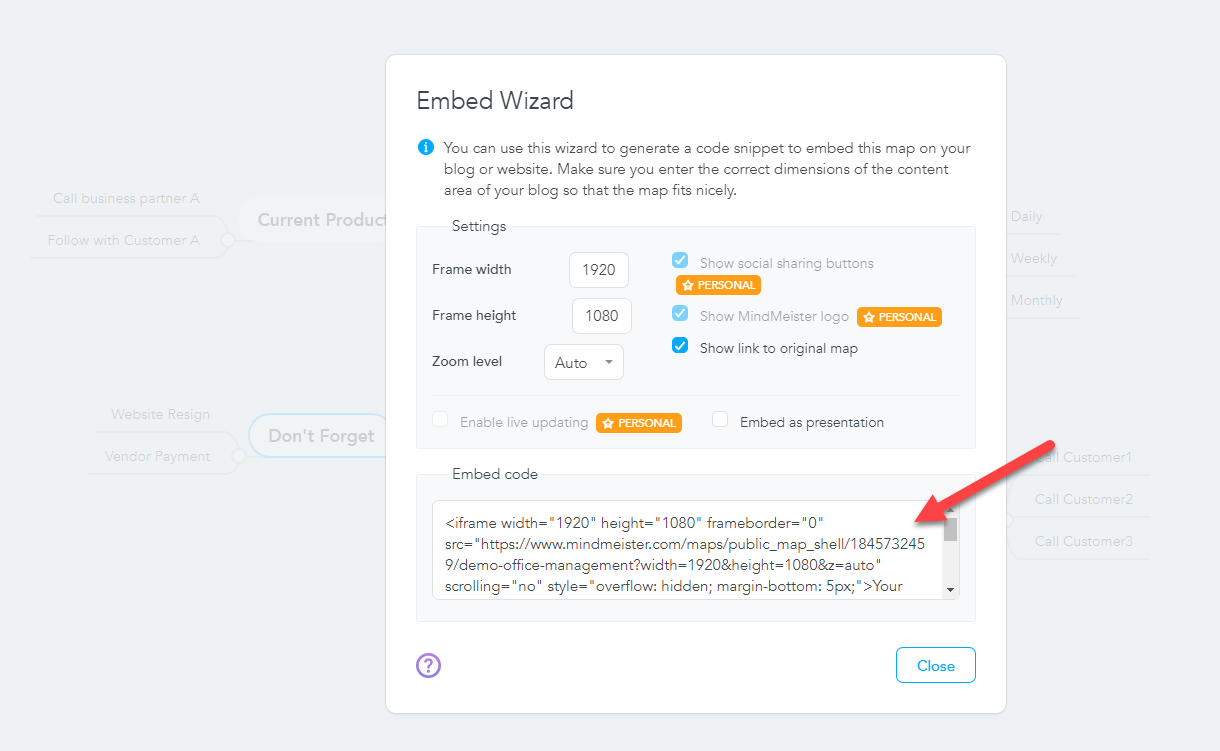 Note: You can set the Frame width and Frame height in your embed code.
Then come back to OptiSigns and enter in your MindMeister info.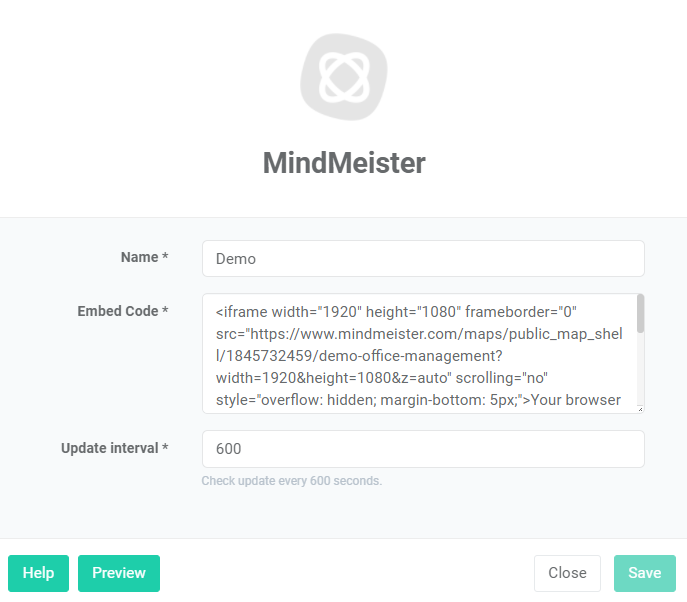 Name

:

Name of your Instagram Wall, this is the name of the wall in your asset list. It will not be displayed on your screens.

Embed Code

: Paste your MindMeister embed code.

Update Interval

: default is 10 minutes. This means the app will refresh the link every 10 mins for any changes in your presentation. You can also input an interval here on how often you want to refresh the content.
Click Save.
After Saving, you can Preview the MindMeister.


That's all! Congratulation!
You have created your MindMeister.
You can change it any time by click on it in the Files/Assets tab.
You can assign the newly created wall to your screen by going to Screens, click Edit screens and assign the MindMeister to screens that you want.
You can put the created MindMeister in a Playlist, Schedule too.
If you have any additional questions, concerns or any feedback about OptiSigns, feel free to reach out to our support team at support@optisigns.com or just submit a ticket here.