Canva is a very popular design platform with 250,000 and growing templates. You can design anything from Event, Sales Promotion, Announcements, Presentations.
There are 2 ways you can use Canva with OptiSigns:
Use the normal canva.com, create your designs then export to image, video and upload to OptiSigns. This is most versatile way, you can export any designs and video is supported.
Use Canva app in OptiSigns, this will open an embedded Canva editor in OptiSigns. This is suitable for quick, easy sign editor.
This article will guide you through both method.
1. Export Canva to image, video and upload to OptiSigns
When you finish with your designs in Canva. Click the Download button.
Select file type to download (PNG image or MP4 video if you have animation)
After that you can upload the file to OptiSigns just like any other files.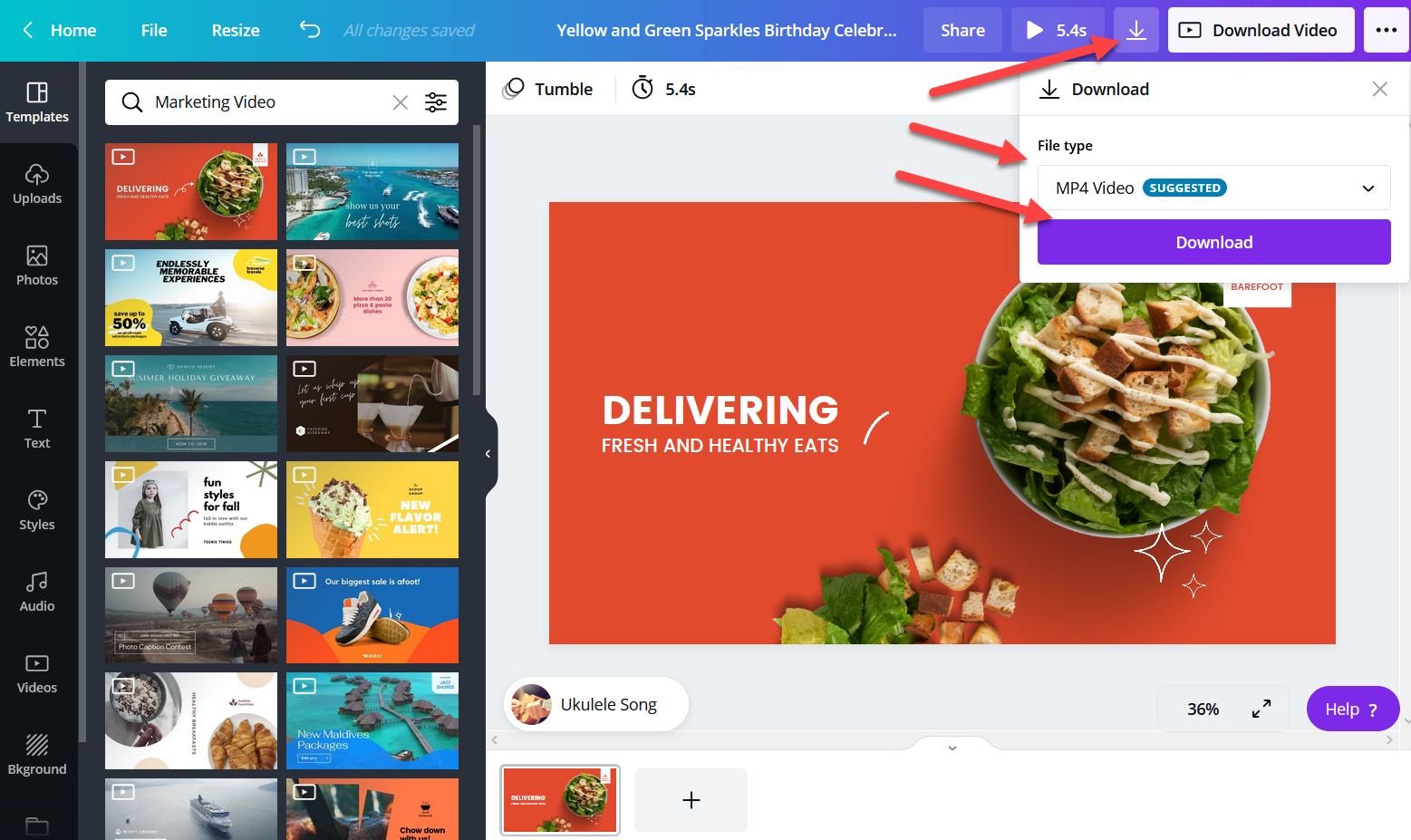 2. Use Canva app in OptiSigns
If you are using the embedded Canva app in OptiSigns, video is not supported, this is a limitation of Canva for this type of editor.
So this is suitable designing posters, announcements, etc.
You can click on the Canva app in OptiSigns app list.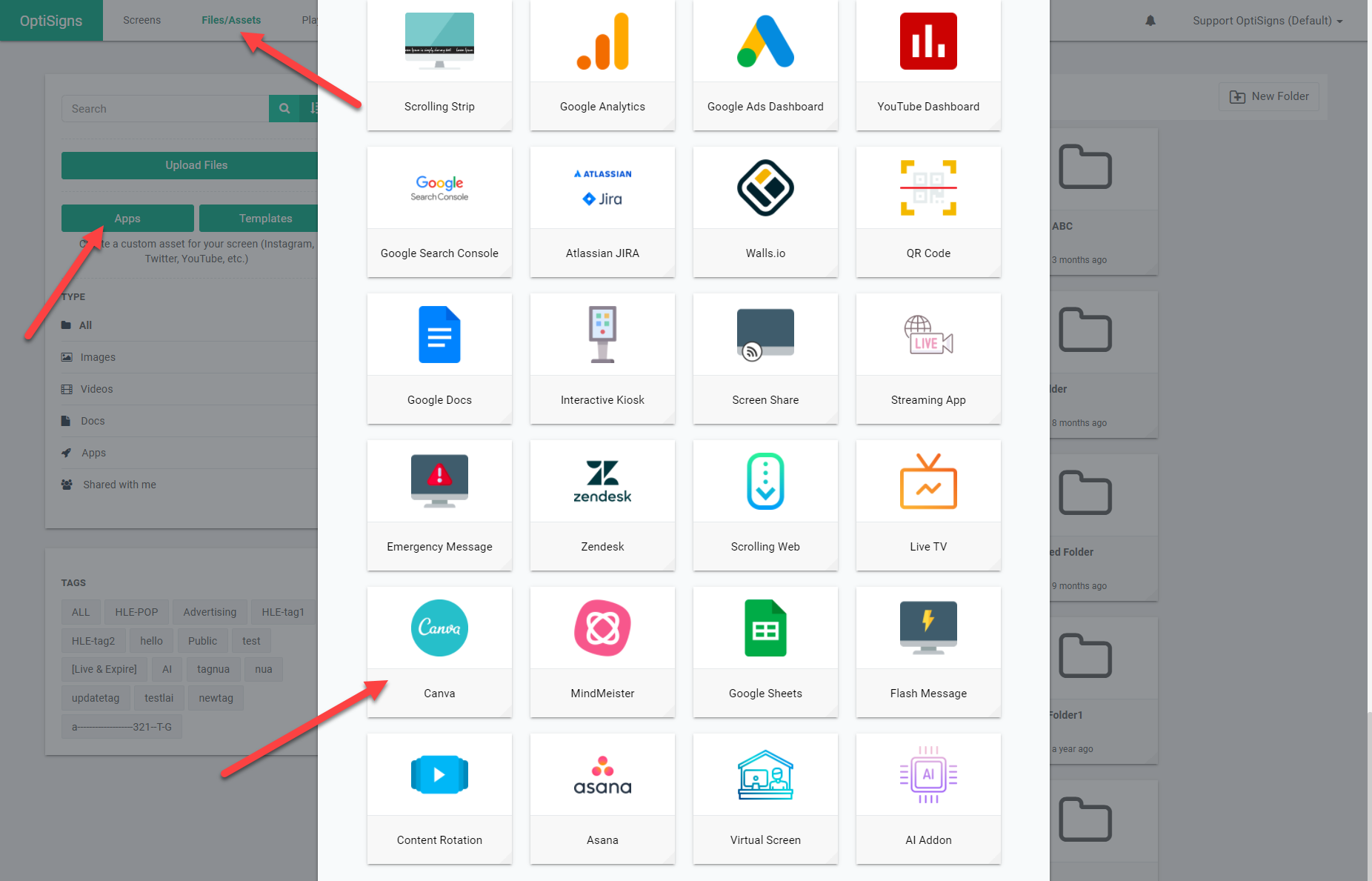 Then you can select what type do you want for your Canva app.
Then Click Design on Canva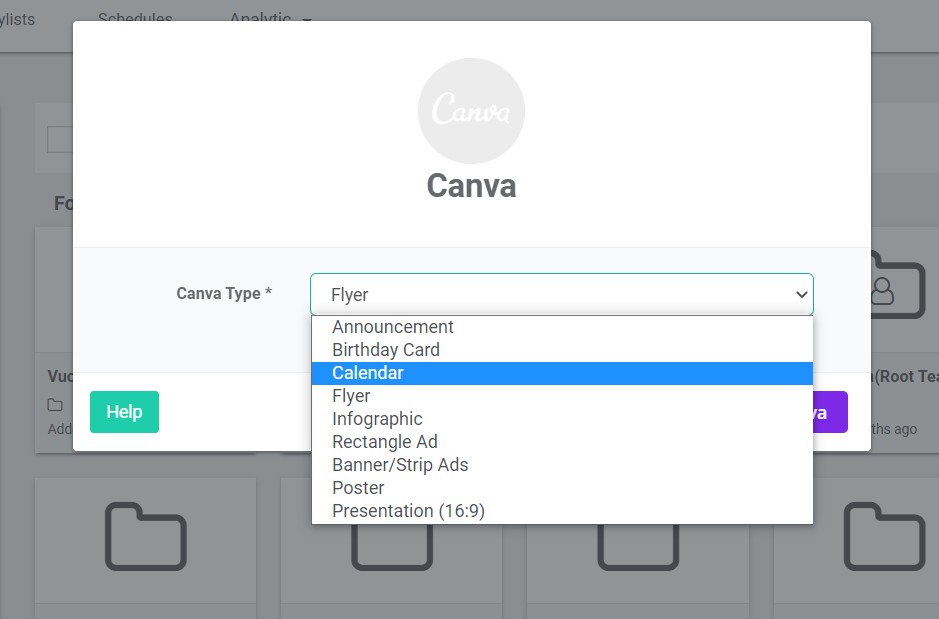 You may need to log in or create an account for the Canva if you don't have one already.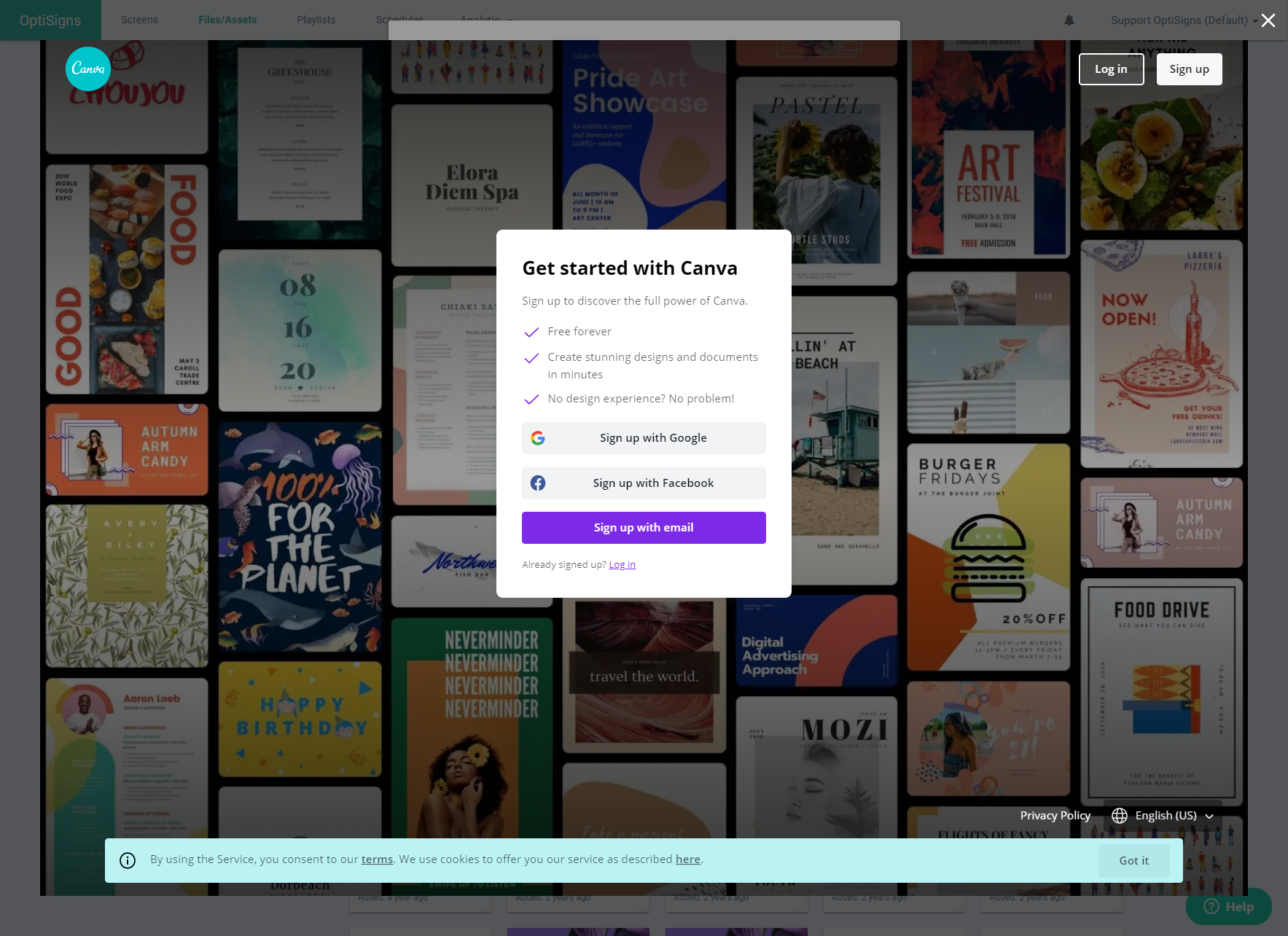 Note: With the Canva Free account:
100+ design types (social media posts, presentations, letters, and more)

Hundreds of thousands of free photos and graphics
Select a template and edit the design to make it your own:
Click on any template to start editing.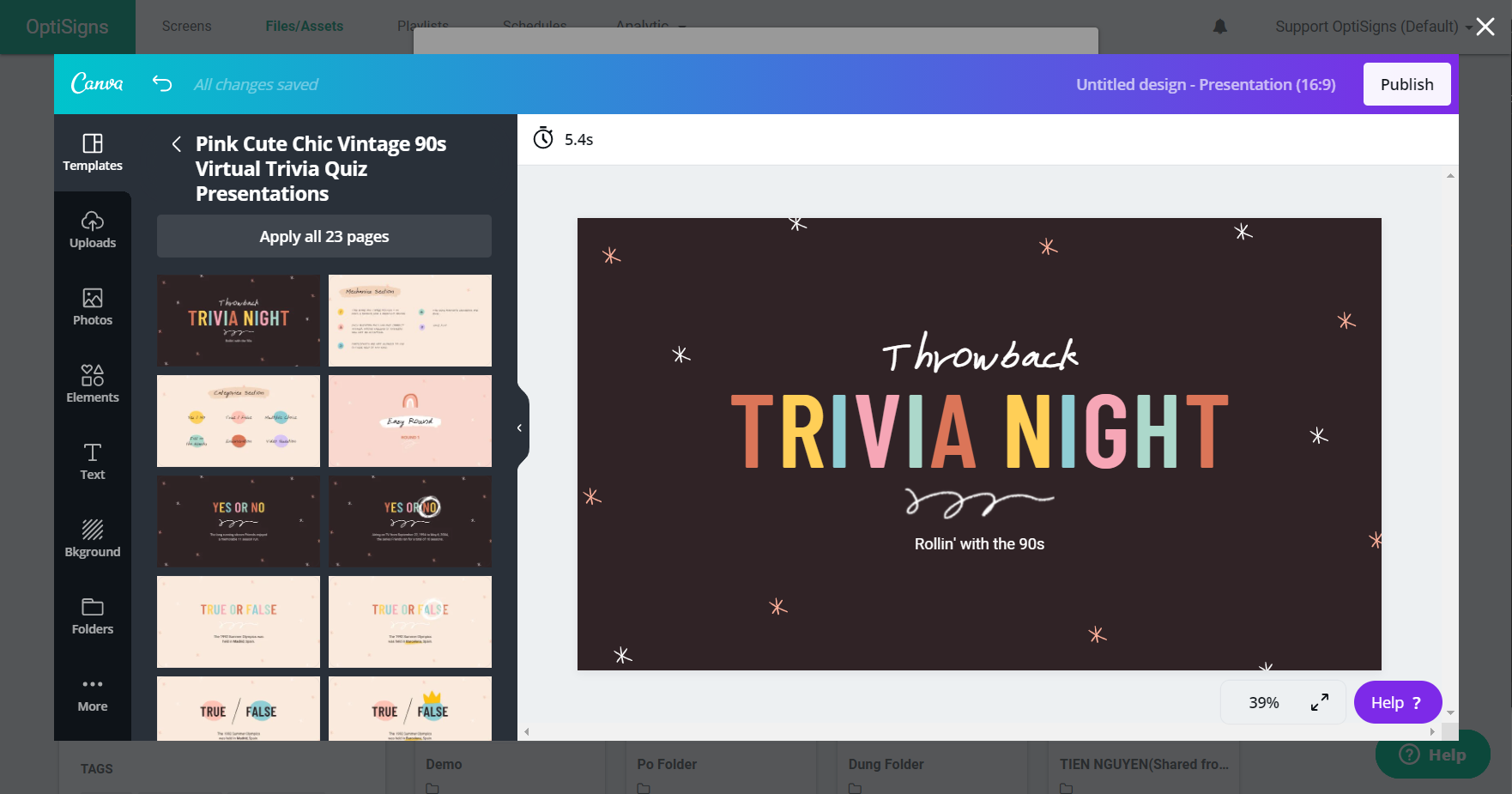 You can rename the design by clicking on the name on the top bar.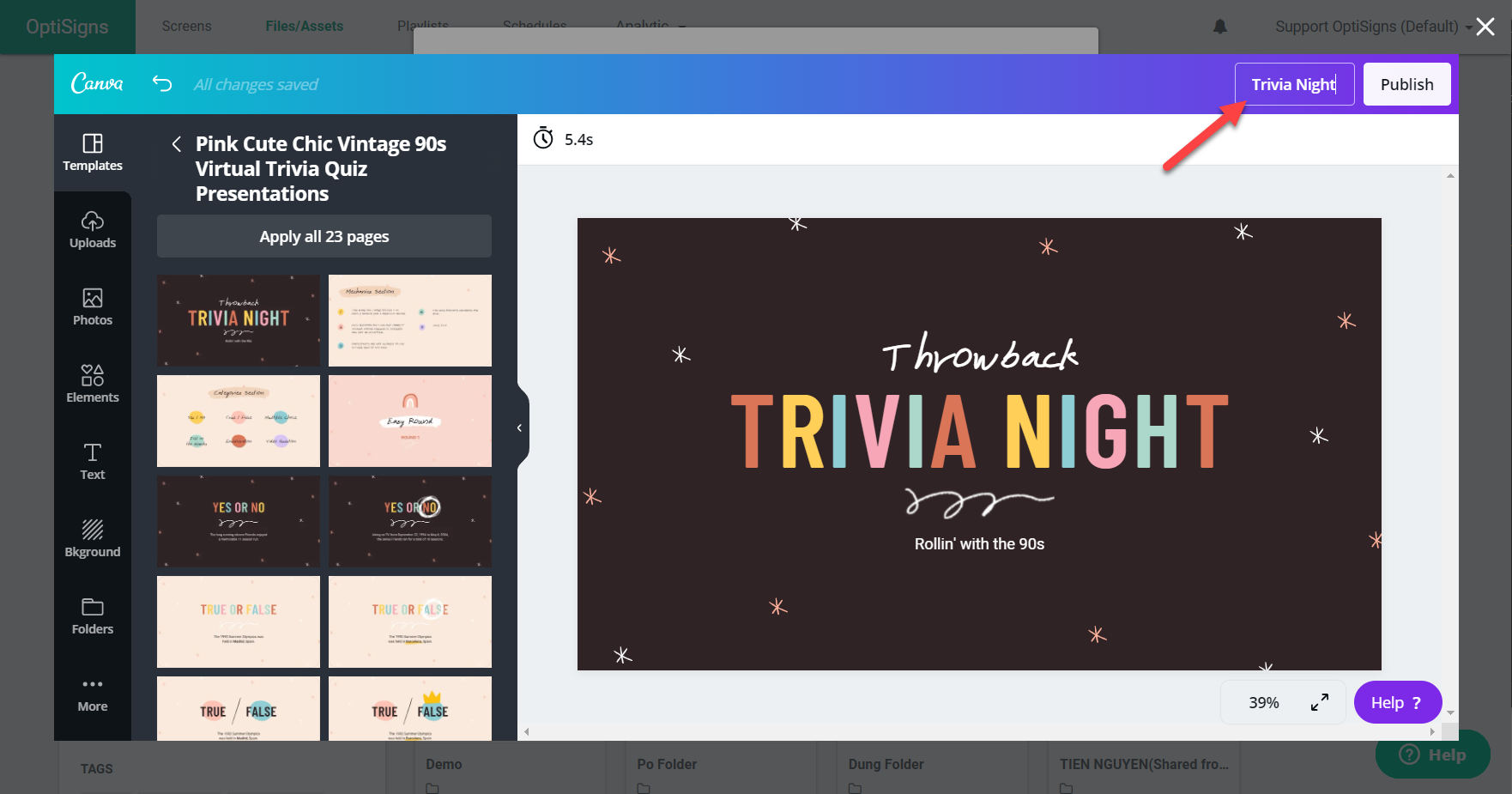 When you are done, click Publish.
The design will be saved in your asset's library and ready to be used in your playlists, schedules, etc.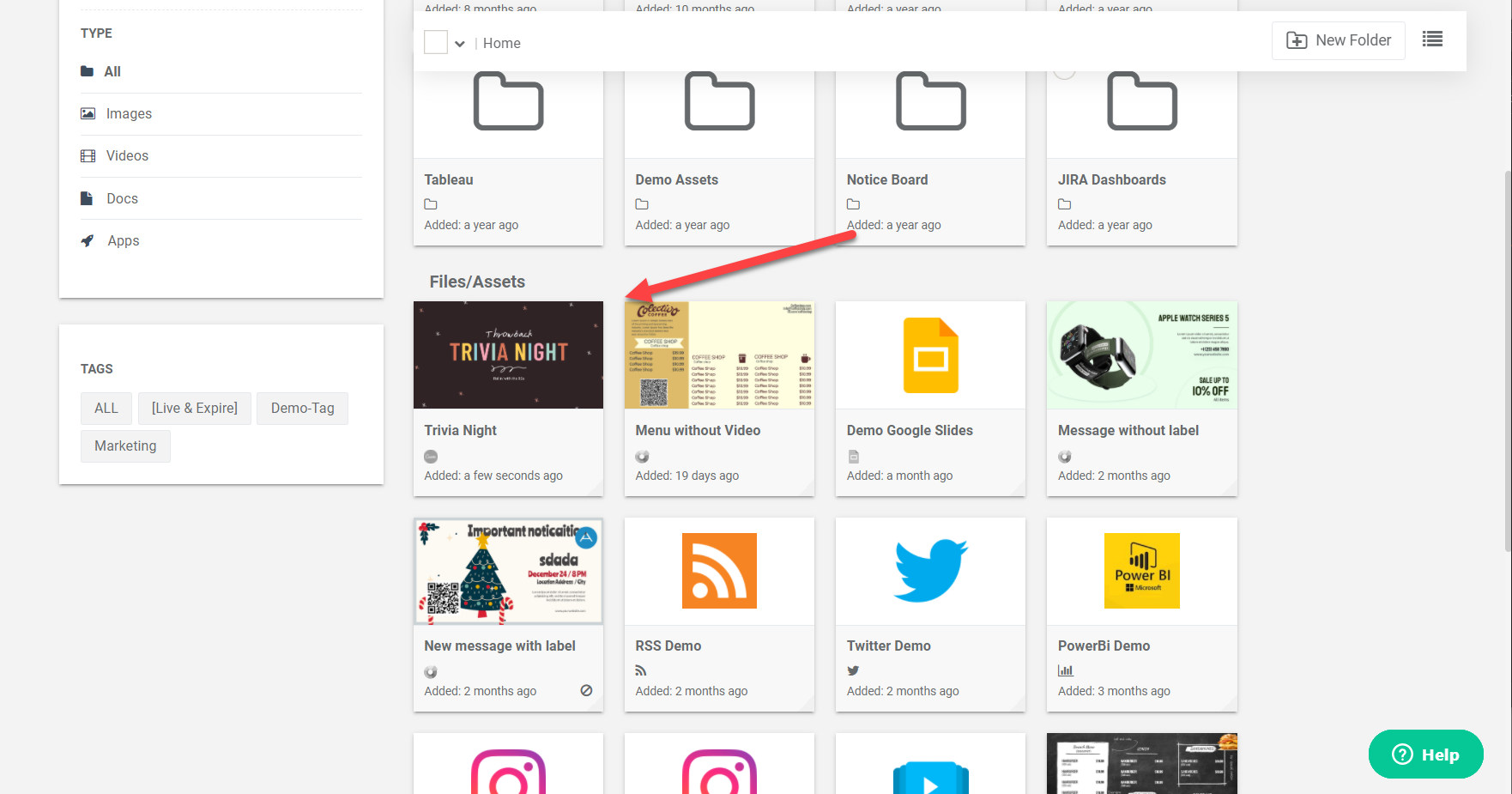 Canva is a very powerful design platform. You can learn more about how to use it here:
https://designschool.canva.com/tutorials/
That's all! Congratulation!
You have created your Canva design.
You can change your design any time by click on it in the Files/Assets tab.
You can put the created design in a Playlist, Schedule too.
If you have any additional questions, concerns or any feedback about OptiSigns, feel free to reach out to our support team at support@optisigns.com or just submit a ticket here.