Sometimes, if you experiencing a black screen with the OptiSigns app, this maybe because you need to allow permission for OptiSigns app to write to local storage of your Amazon Fire Stick. (If OptiSigns cannot write to local storage, it cannot download files, images, videos, etc to play).

In this guide, we will walk you through end to end process to allow the OptiSigns app to have access to local storage on your device.
How to allow the OptiSign app to access local storage on a Fire Stick
Go to Settings > Applications > Manage Installed Applications. Then select OptiSigns app, and select Permissions. Make it to ALLOW.
1. From your Fire Stick homepage go to "Settings".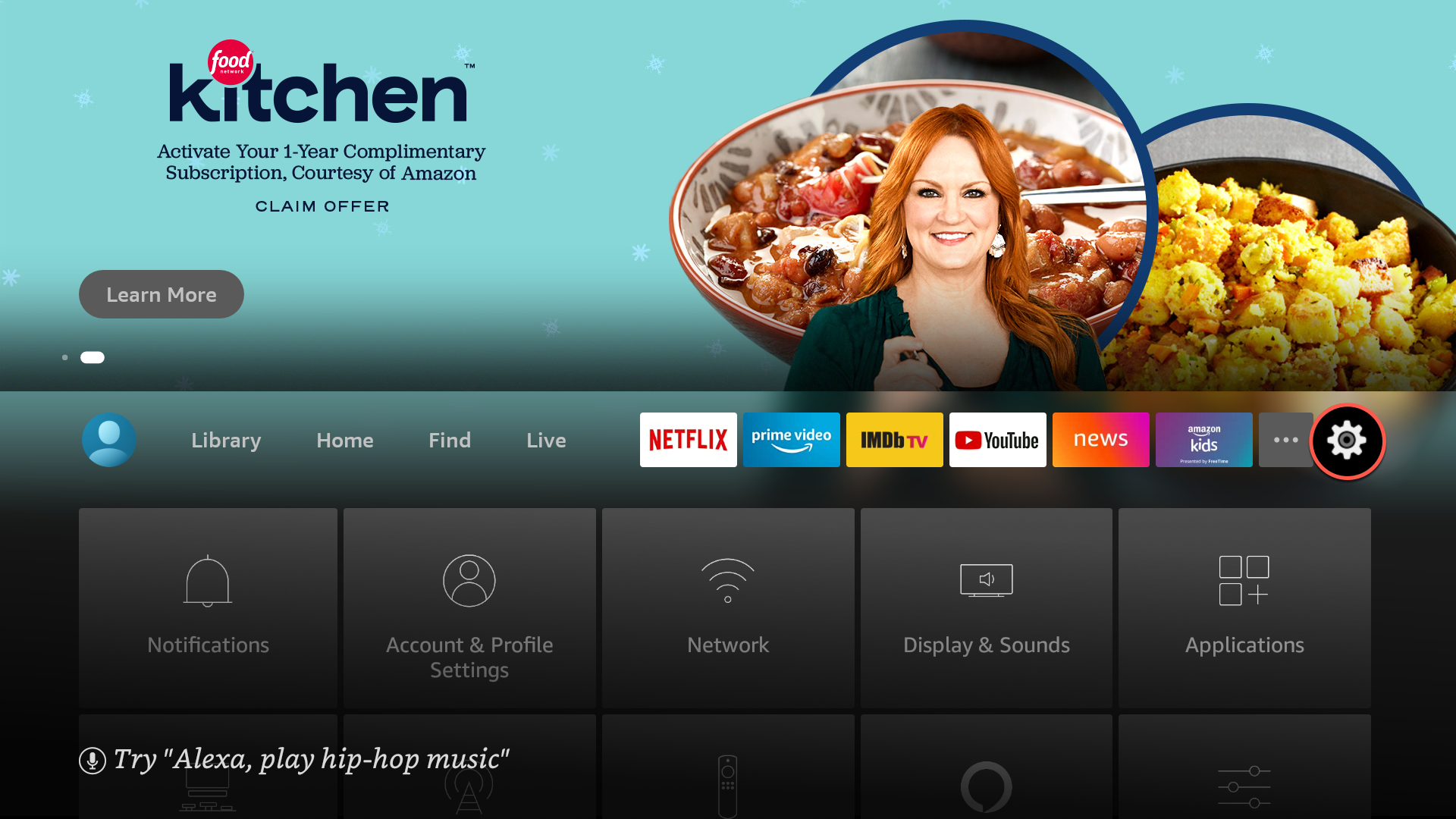 2. Scroll through and click "Applications".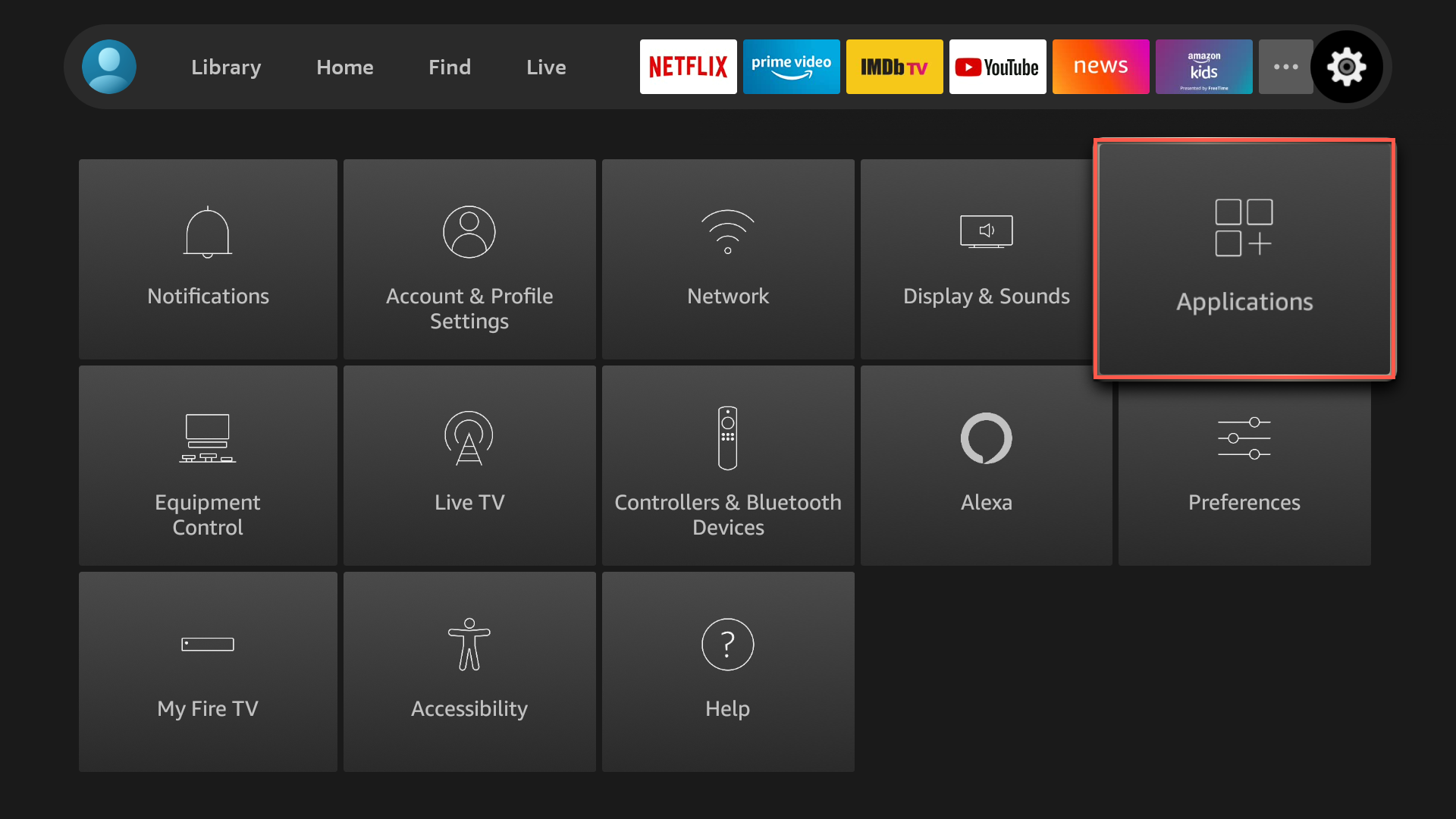 3. Then click"Manage Installed Applications".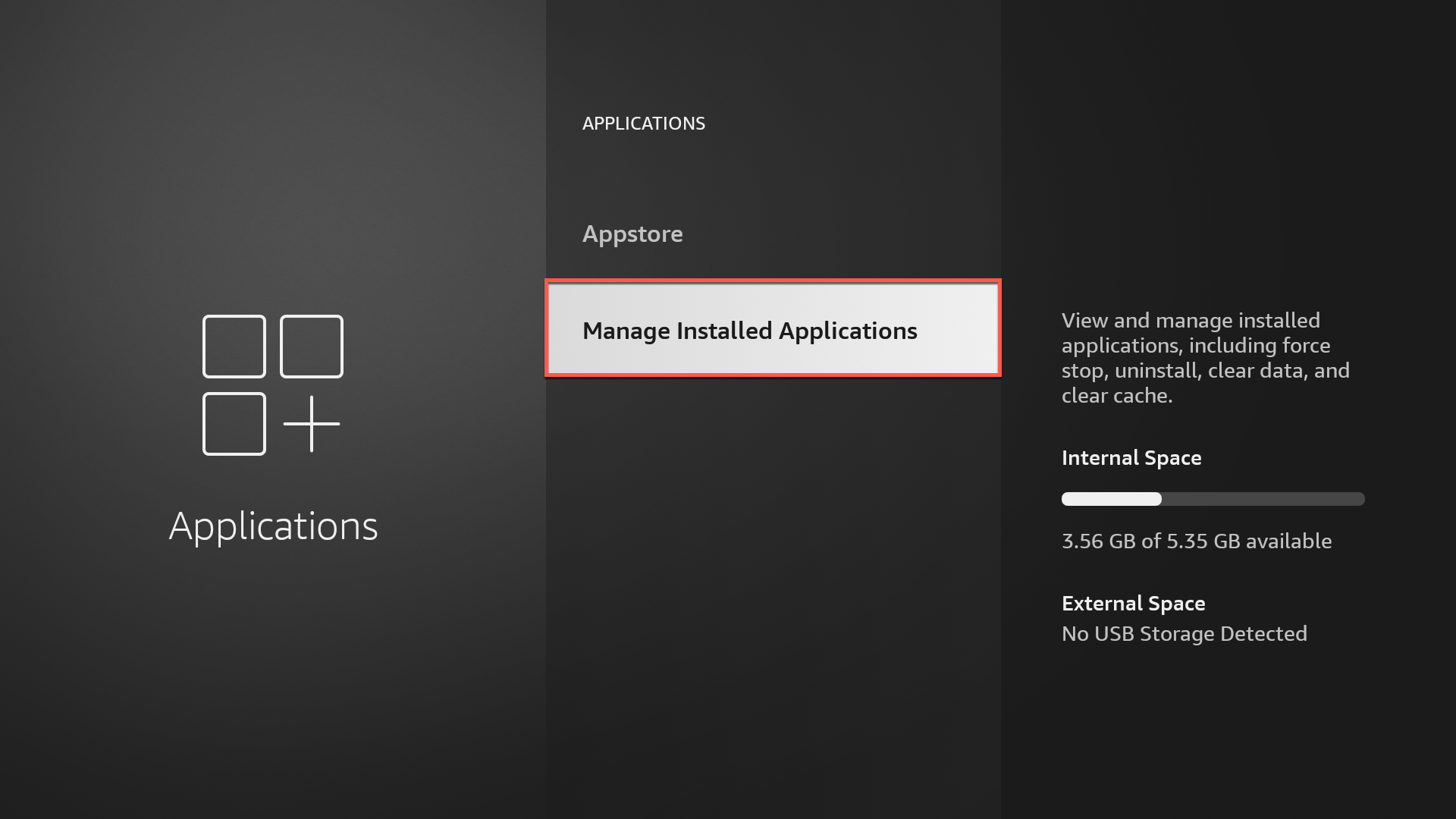 4. Select OptiSigns app.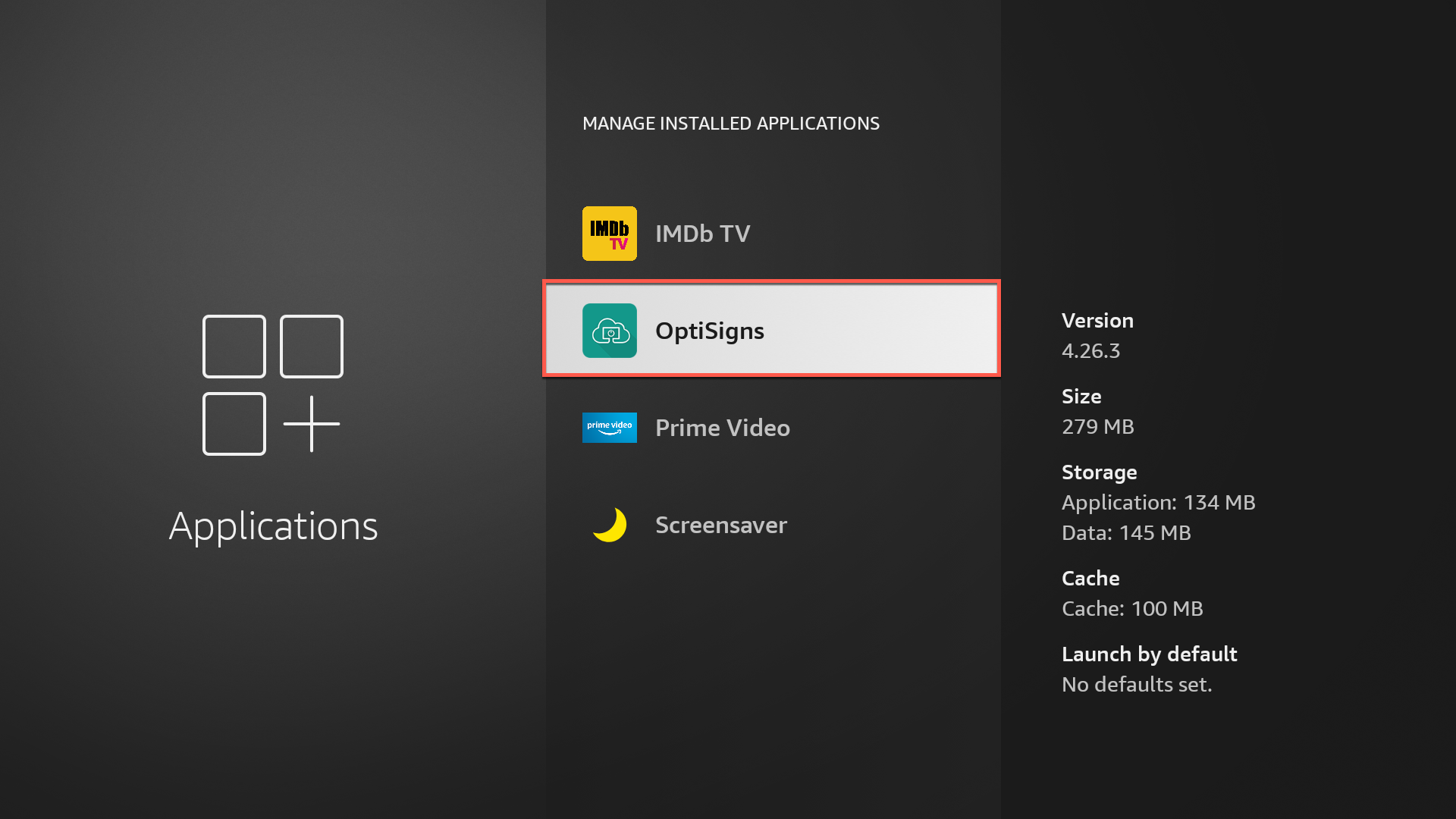 5. Select "Permissions"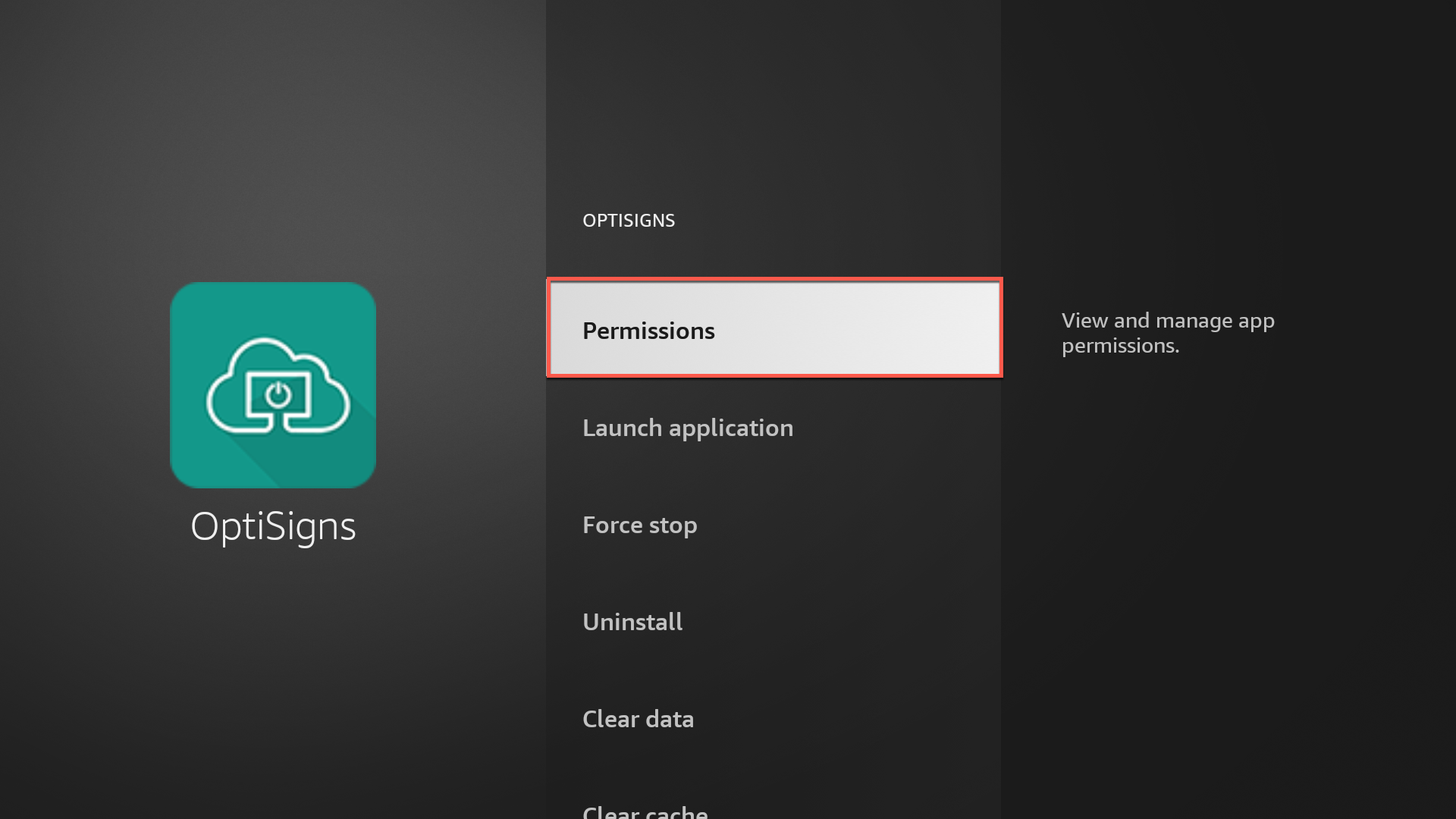 6. Default will show DENY. Click "Storage".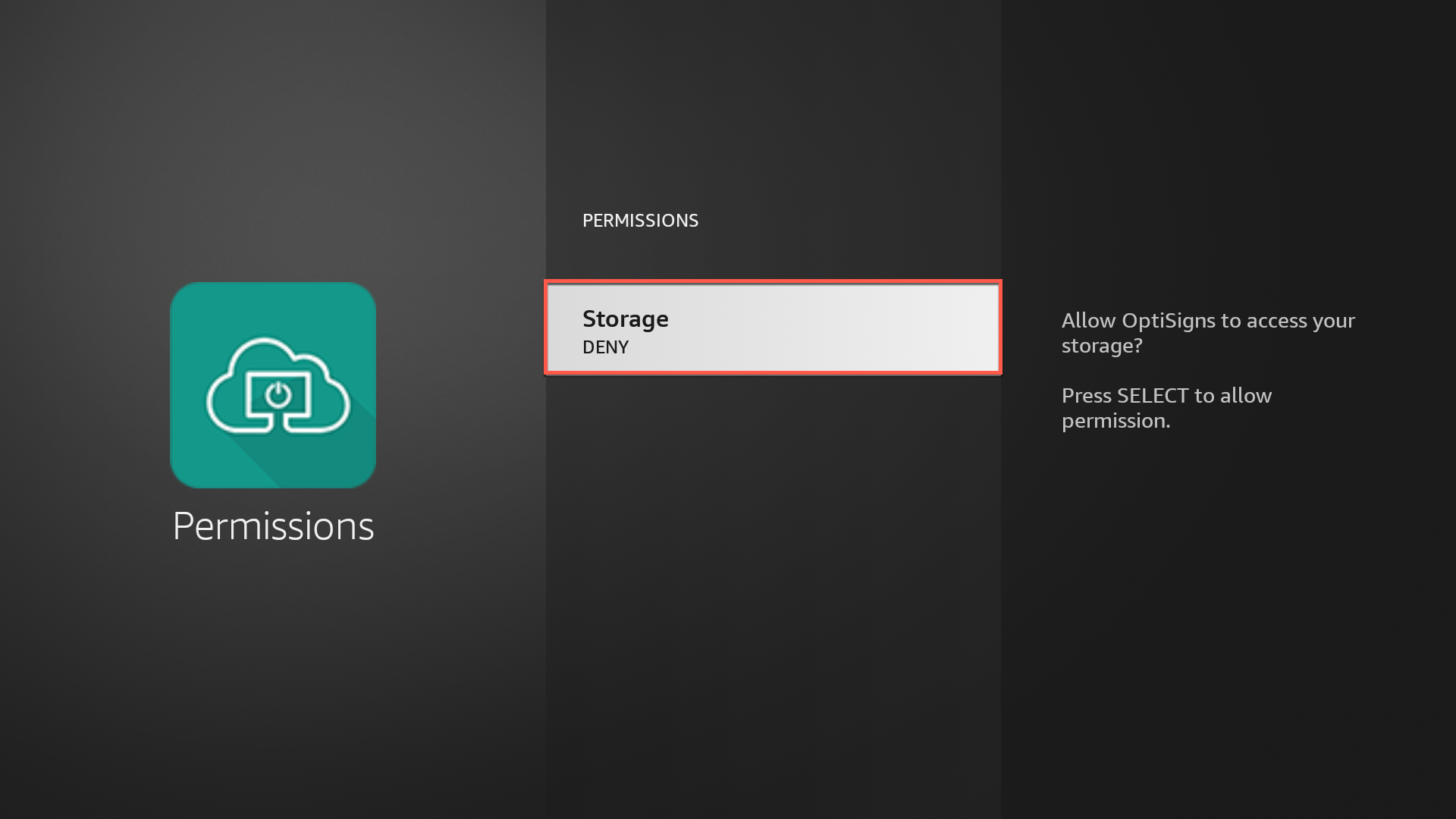 7. Storage shows ALLOW.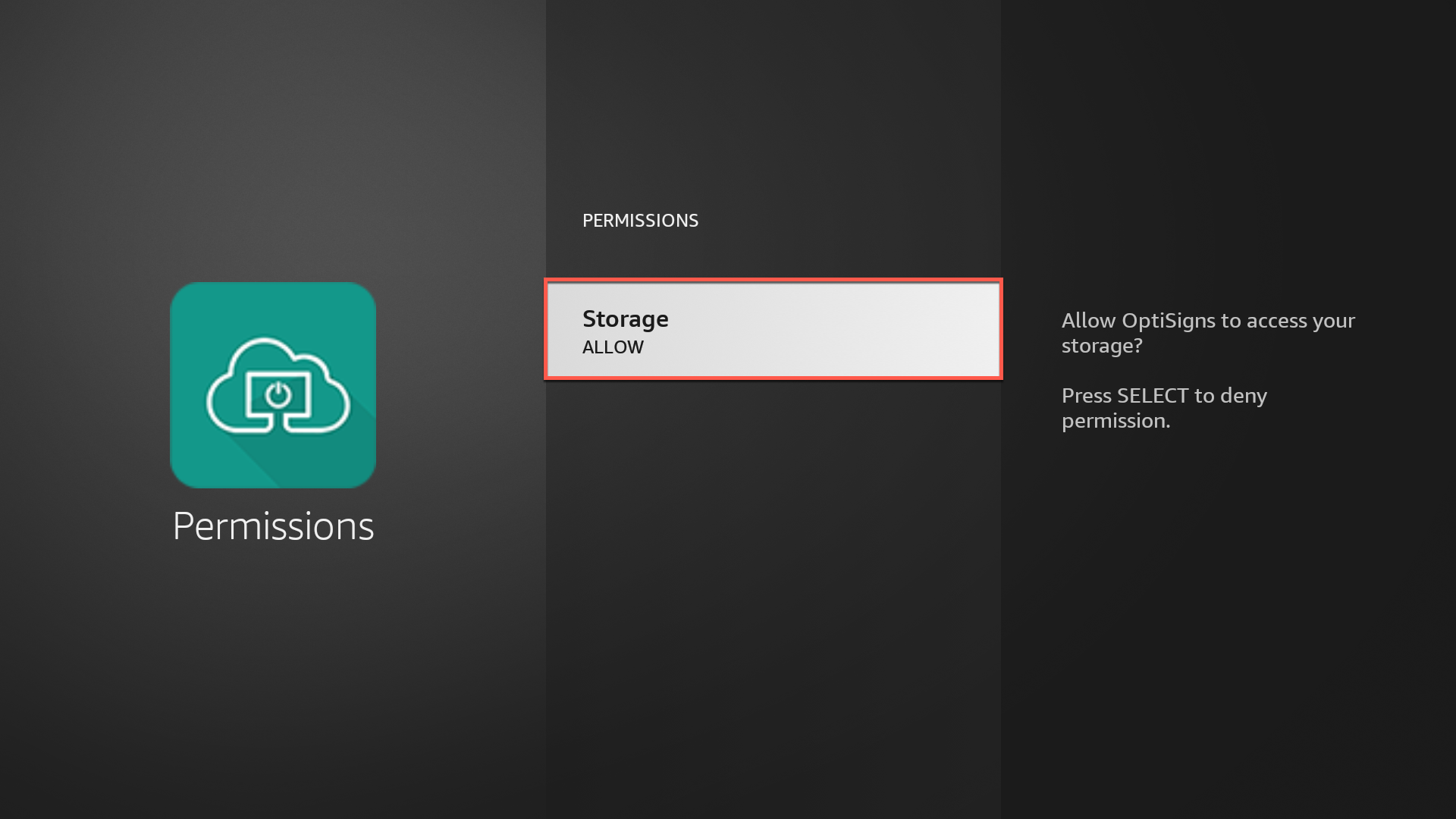 That's all. Then you can launch the OptiSigns app. Your screen will run your content.
If you have any additional questions, concerns or any feedback about OptiSigns, feel free to reach out to our support team at support@optisigns.com or just submit a ticket here.