By default, if the device is offline, OptiSigns Player will keep playing cached content and skip some content that require online (i.e. YouTube), if you have critical content require network like Dashboards, you can turn offline indicator to let viewer know that the device is offline.
Here's how the offline indicator would look.
There is about 1 minute delay before the offline indicator is shown, this is to prevent intermittent, momentary network issues.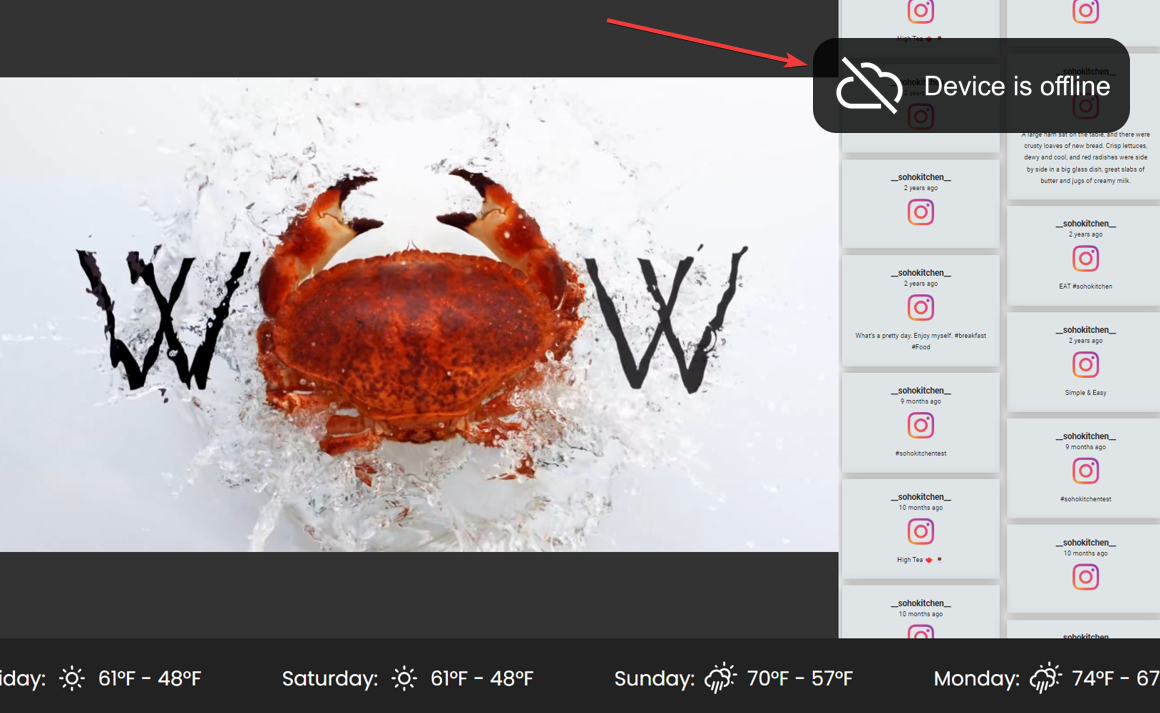 To enable Show Offline Indicator, go to Edit Screen -> Advanced and check "Show Offline Indicator".
You can select multiple screens and turn this on at the same time too.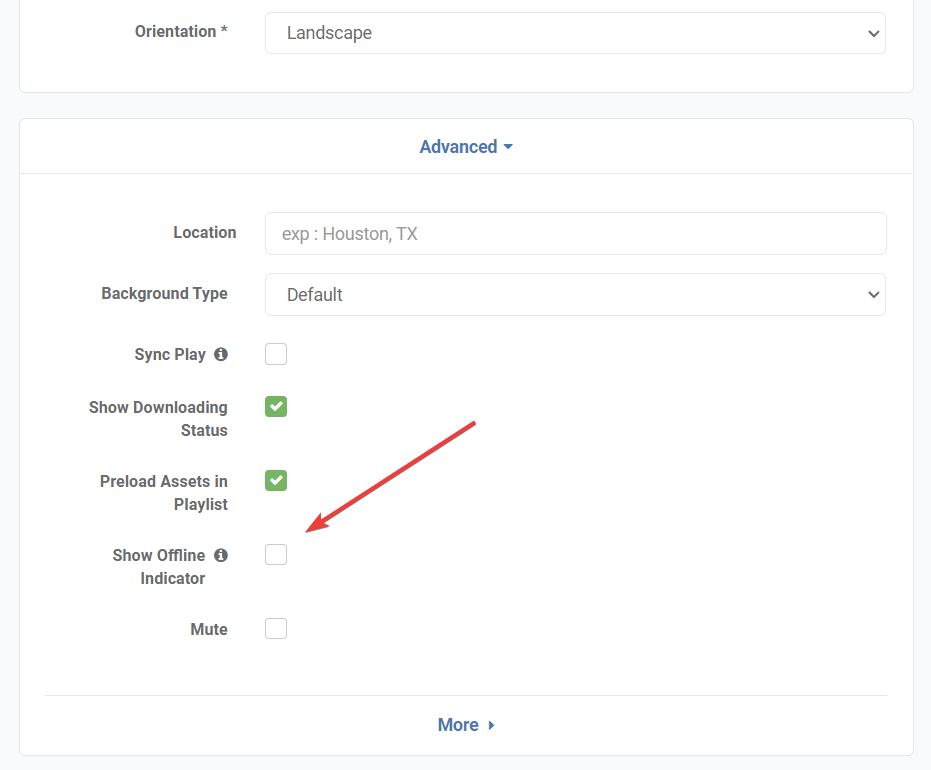 You can also go to device's Side Menu -> Advanced -> Show Offline Indicator and turn it on.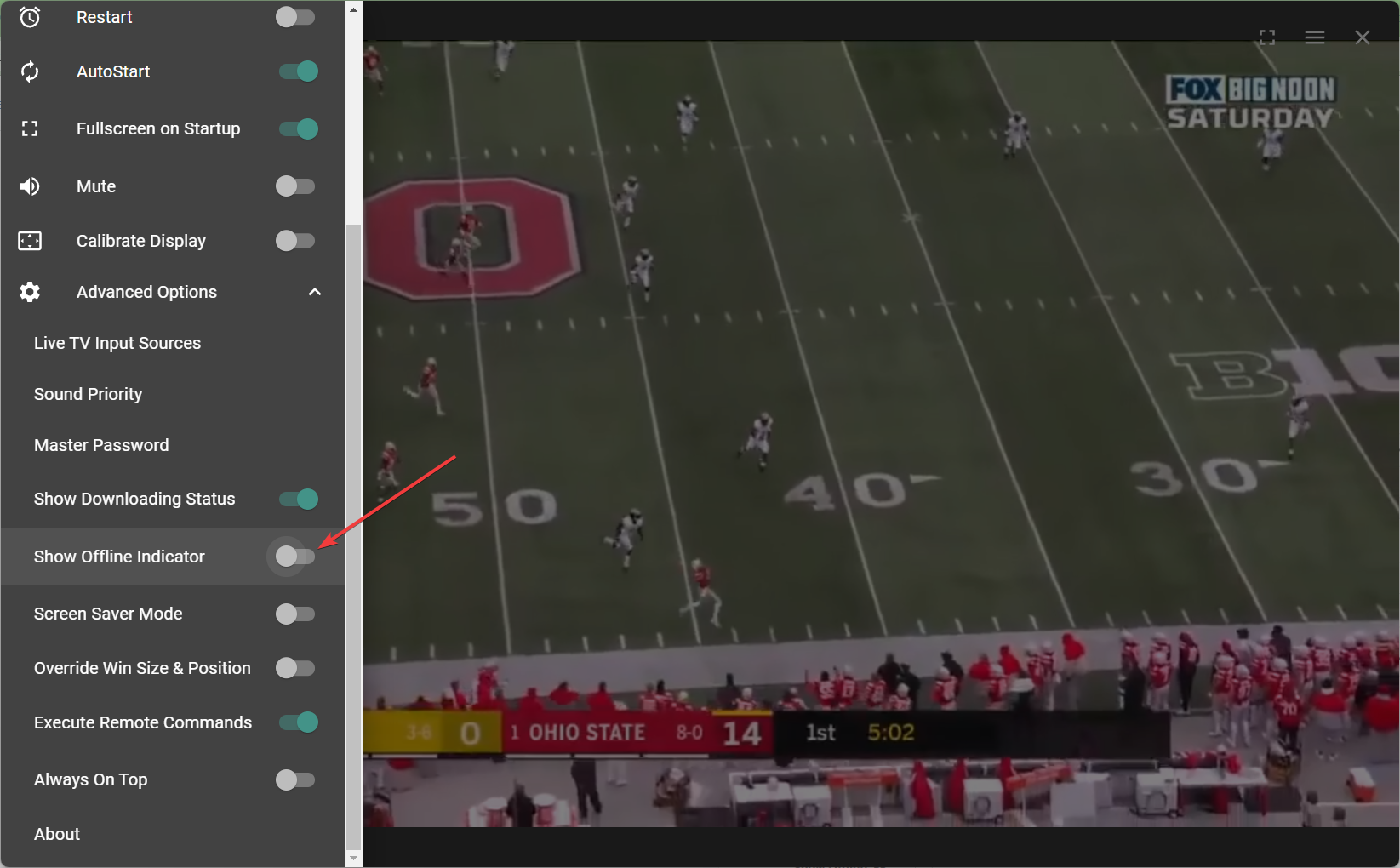 If you have any additional questions, concerns or any feedback about OptiSigns, feel free to reach out to our support team atsupport@optisigns.com or just submit a ticket here.