Turn any static screens into interactive experience - no additional sensor, camera investment needed.
Viewer can scan QR code, get a list of actionable menu like play a video, display more info and the screen will play that content.
Here is a quick video show how it works:
This article will show you how to use the touchless QR app on your display screens with OptiSigns.
Let's jump in and get started:
Go to our portal: http://app.optisigns.com/
Then go to Files/Assets, Click on "App", search for and add the Touchless QR app to your Account.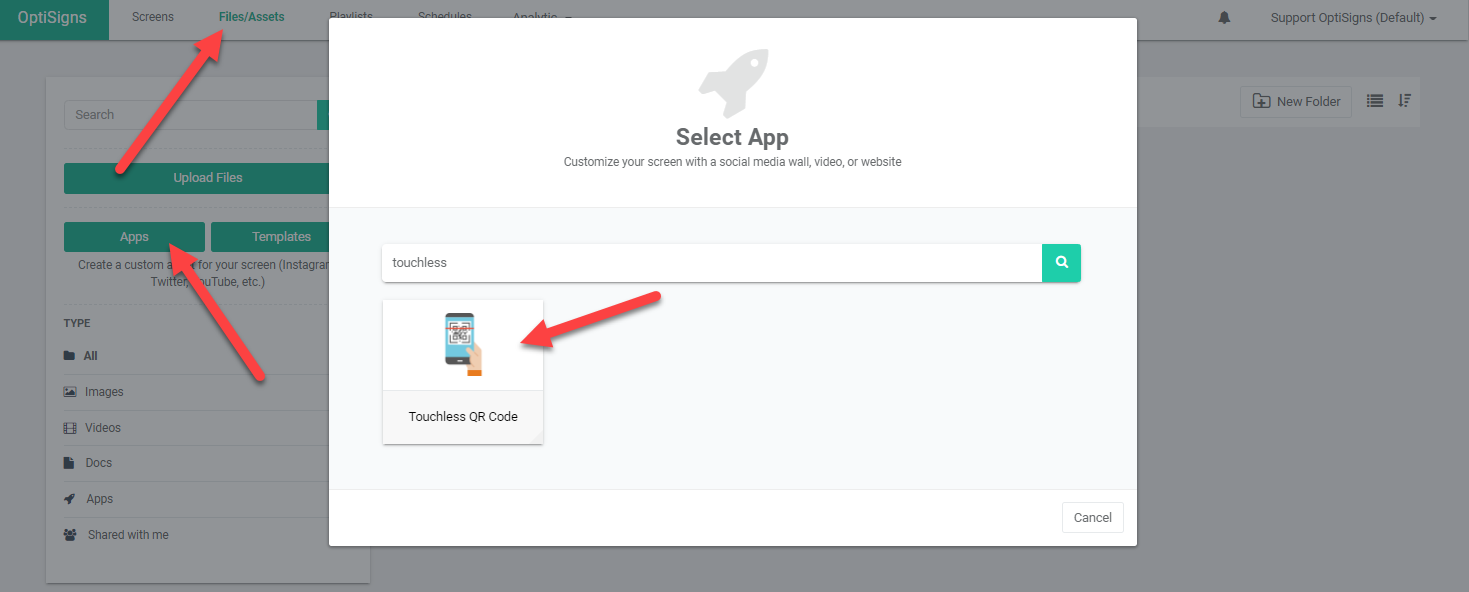 Enter the Touchless QR information: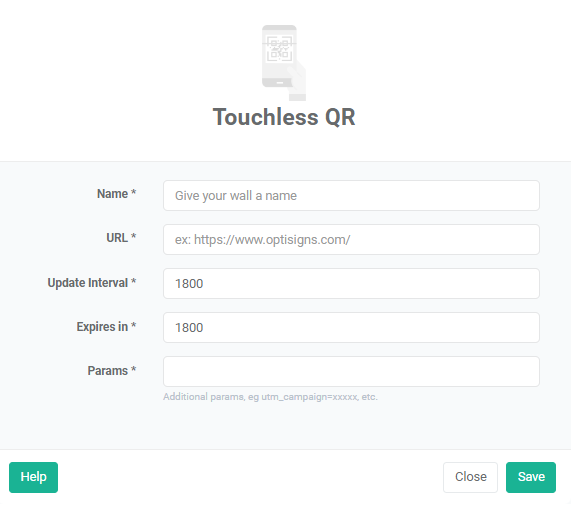 Name: Name of your Video Stream app, this is the name of the app in your asset list. It will not be displayed on your screens.

URL

: the URL link to the website link when the user scans your QR code

Update Interval

: default is 30 minutes. This means the QR code will refresh every 30 mins for security concerns.

Expires in

: default is 30 minutes. This means the URL link will expire in 30 mins for security concerns.

Params

: (optional) If you are using some web analytics tool and would like to track the performance of a campaign or analyze how many times this QR code is visited by your customers, you can add additional parameters here.
Note: The touchless QR app needs to work together with a mobile website where the users can click a button to trigger the content change on the screen. You can design the mobile website as needed and hosted on your own server. You can also have the mobile website hosted on OptiSigns with the
Hosted Website
app. Template 1 in the hosted website app is an example of how to integrate with the touchless QR code app, you can use template 1 as a basis to start with your own design.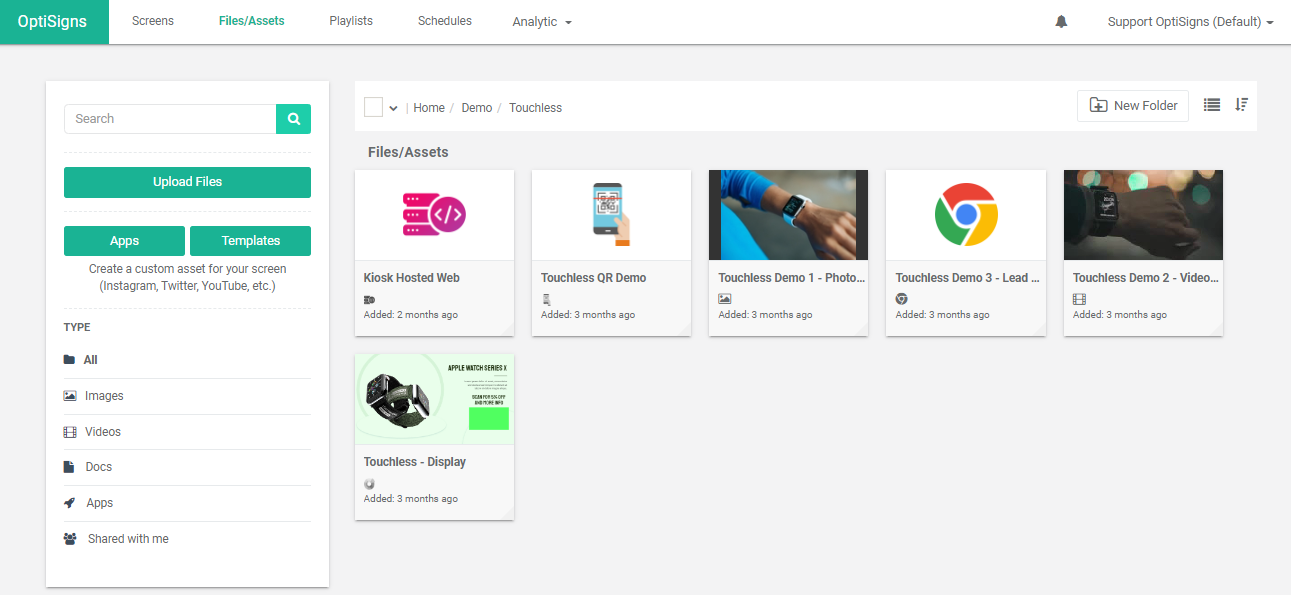 Click Save.
That's all! Congratulation!
You have created the Touchless QR app.
You can change the wall any time by click on it in the Files/Assets tab.
You can assign the newly created wall to your screen by going to Screens, click Edit screens and assign the wall to screens that you want.
You can put the created walls in a Playlist, Schedule too.
If you have any additional questions, concerns or any feedback about OptiSigns, feel free to reach out to our support team at support@optisigns.com or just submit a ticket here.