Account Owner is a special role, only Owner can request deletion of account.
There's only 1 Owner per account.
You can change owner to another user/admin in OptiSigns by:
Go to the Account Member page:
Click the Change Role icon on the user or admin that you want to change to Owner.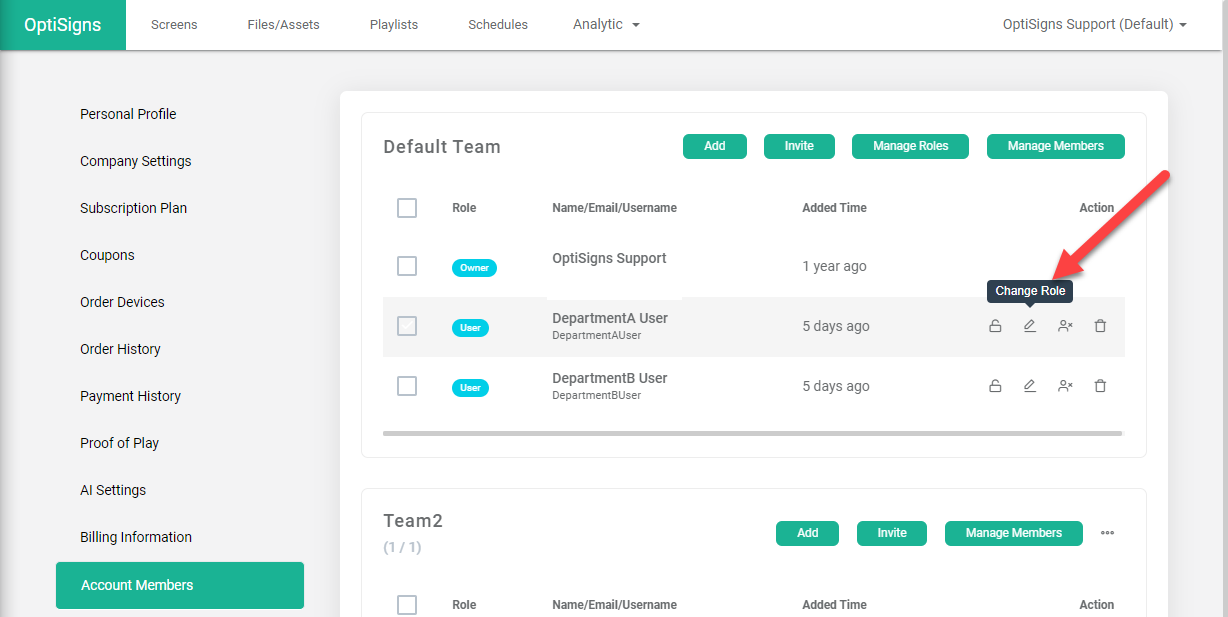 Modify the Change role to the "Owner" role, and update it.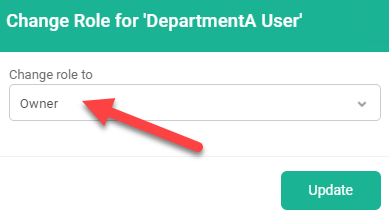 It will pop out a warning message. If you confirm it, please type "CONTINUE " and click OK to continue.

That's all!
You have changed the owner to another account successfully.
Note:
You can change back by asking the new Owner to make you Owner again.
If you have any additional questions, concerns or any feedback about OptiSigns, feel free to reach out to our support team at support@optisigns.com or just submit a ticket here.