You can set up Microsoft Excel for Web (Excel on Microsoft 365) with OptiSigns so that whenever changes are made to your Excel sheet, it will automatically show up on your screen.
(if you need help to set up OptiSigns in general, please click here)
Let's jump in and get started:
First, create or upload your Excel file to your Microsoft OneDrive and Open it.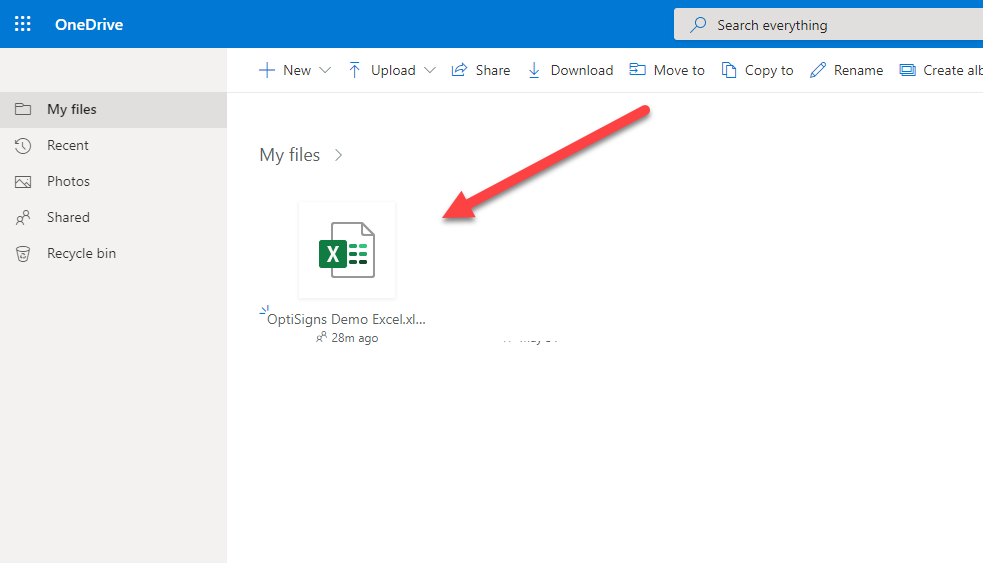 Edit the files to your liking then click File.
Then click Share -> Embed
You can select the sheets, ranges you want to show on your screens or leave default to share the fist sheet of your Excel file. Then copy the Embed Code
Now go to OptiSigns: https://app.optisigns.com/
Log in and go to Files/Assets
Then Click Apps
The select Embed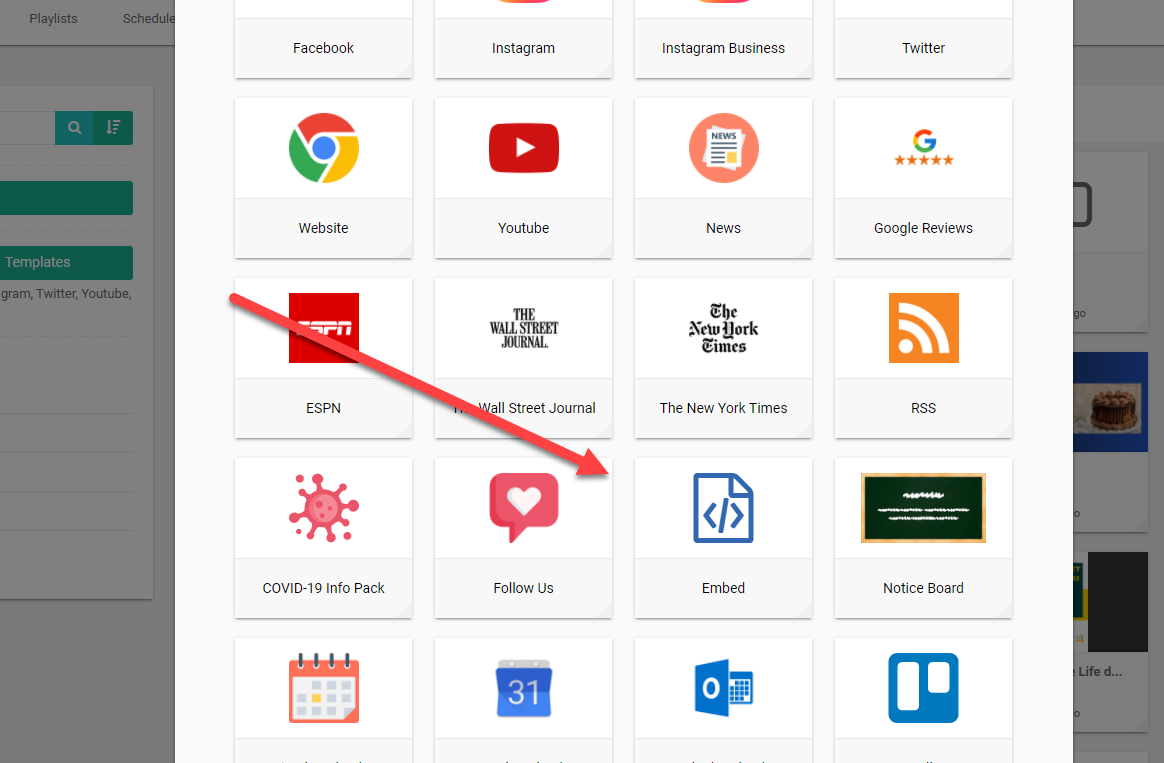 Paste in your Embed Code in.
IMPORTANT: you should change the width & height to
width="1920" height="1080" 
This will make you content fill up the big screen TV.
You can also put update intervals, for example 30s, the content will be refreshed every 30s.
Click Save
That's it, you have created an Embed asset for your Excel Online workbook.
Anytime changes made to the Excel Online workbook, the screens will be updated by the update intervals.
If you have any additional questions, concerns or any feedback about OptiSigns, feel free to reach out to our support team at support@optisigns.com or just submit a ticket here.