You can put NASA's 24/7 Live Stream program directly on your digital signs to entertain your customers.
Direct from America's space program to YouTube, watch NASA TV live streaming here to get the latest from our exploration of the universe and learn how we discover our home planet.
NASA TV airs a variety of regularly scheduled, pre-recorded educational and public relations programming 24 hours a day on its various channels. The network also provides an array of live programming, such as coverage of missions, events (spacewalks, media interviews, educational broadcasts), press conferences and rocket launches.
Let's jump in and get started:
First, you will need to have your screens set up and paired. For more information on how to do that, click here.
Then log on to our portal: http://app.optisigns.com/
Go to Files/Assets, Click on "App" and add Instagram on your Account.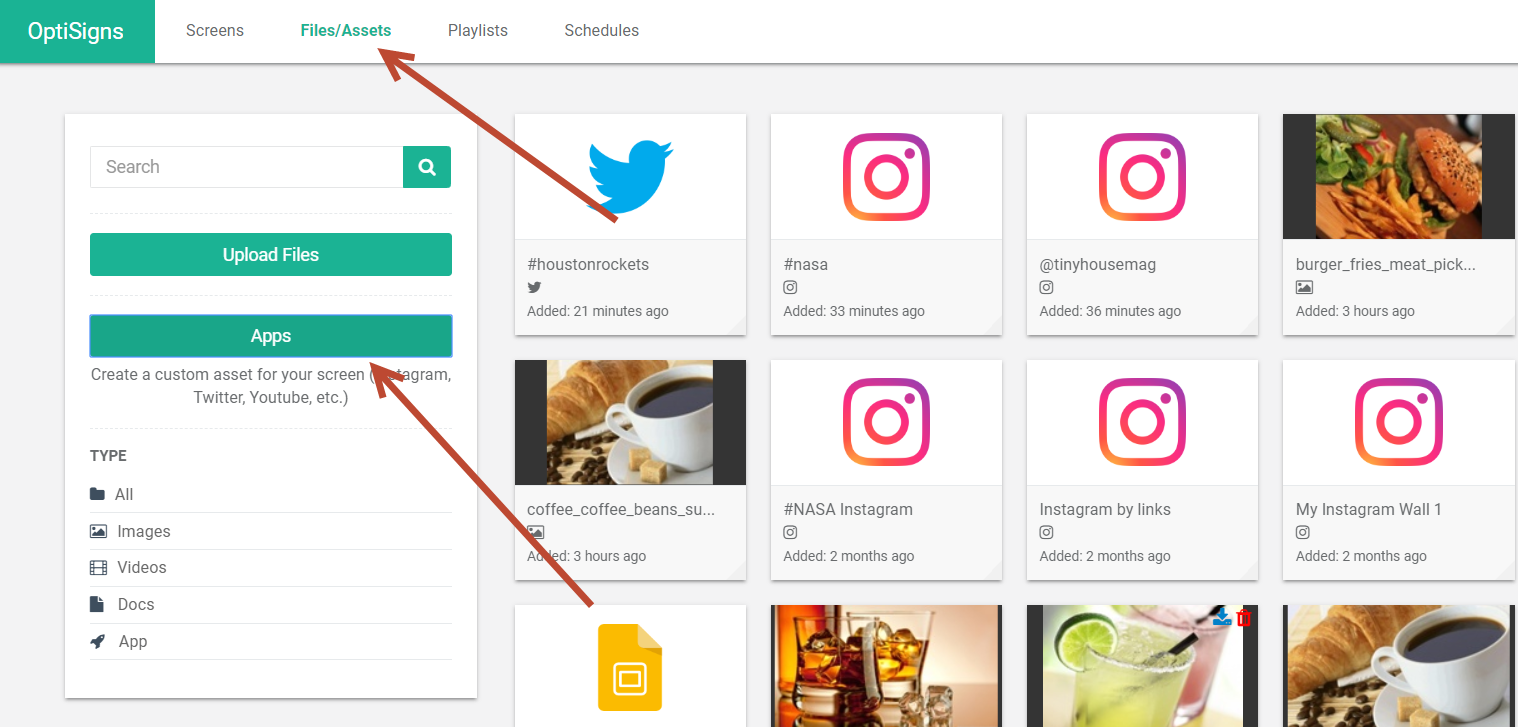 Click NASA TV:
(Optional) You can give your asset a name or select to show Caption.
That's all! Congratulation!
You have created your NASA TV.
You can change the wall any time by click on it in the Files/Assets tab.
You can assign the newly created wall to your screen by going to Screens, click Edit screens and assign the wall to screens that you want.
You can put the created NASA TV in a Playlist, Schedule too.
If you have any additional questions, concerns or any feedback about OptiSigns, feel free to reach out to our support team at support@optisigns.com or just submit a ticket here.