If you have many screens, you can create Screen Group to make it easier to organize and manage the screens. You can edit, update assignments to all the screens in a group at once.
This article will guide you through:
Create a Screen Group
To create a Screen Group, in Screen page, click Add Group.

Give your Screen Group a name and click Save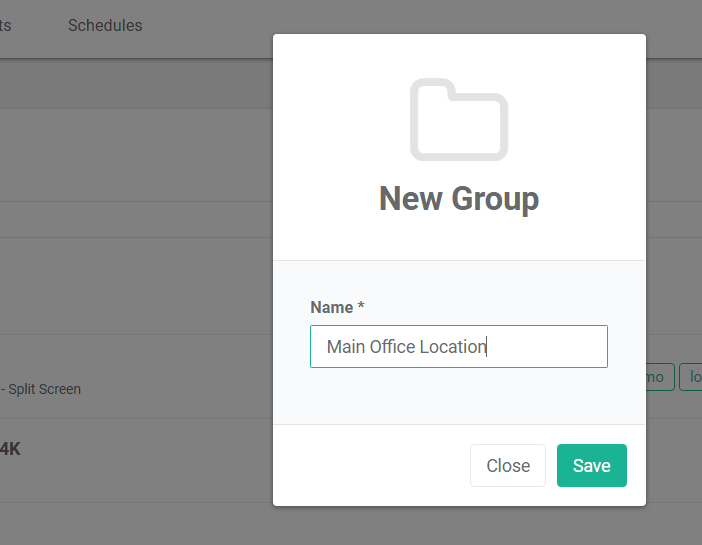 The group is now created. You can also notice the number of screen in the group.

Adding/Removing screens to a group
You can move existing screens to a group by select the screens and click Move To button.

The select the group you want to move them to and click Move

Navigate between groups
To navigate between groups, you can simple click on a group to go into it.

To go back, you can use the breadcrumb to navigate back.

Edit, update screens assignment for group
You can update all the screens in the group by clicking the ... button and select Edit Screen(s)

You can also Rename the group by click rename.
Remove a group
Remove a group will remove the group and all screens belong to it. If there are screens in the group, they will all be unpaired.
You can pair the screens again later if needed.
To remove a group, click on the ... button and select Remove.

Click Remove to confirm.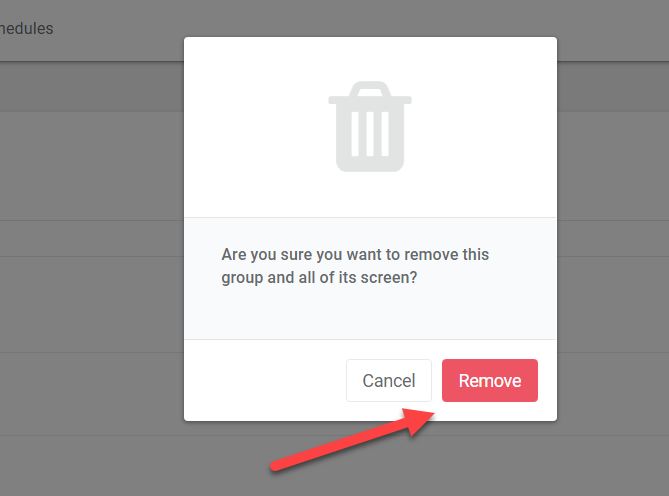 If you have any additional questions, concerns or any feedback about OptiSigns, feel free to reach out to our support team at support@optisigns.com or just submit a ticket here.