Quickest way is to sign out and sign in again with the right account.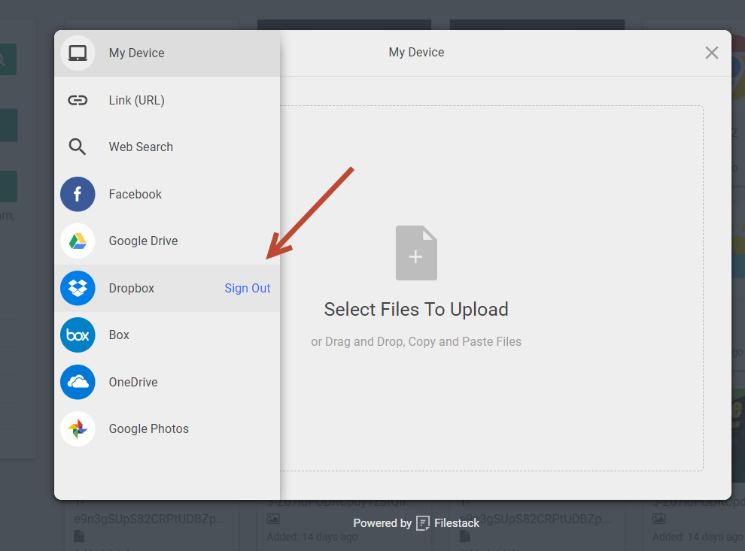 If you do want to know which account is connected to, go to your Dropbox account.
Click Settings, connected app, and see if it has "File Stack" there. We use File Stack to handle the integration.