If you are not physically at the location and need to check if the Fire TV is on or want to restart OptiSigns app, here's a way to do it.
Download the FireTV Remote app (available for both iPhone and Android)
http://streaming-blog.com/amazon-fire-tv-stick-how-to-use-your-phone-as-remote/
When you are onsite to set up the screen, pair your phone too.
The Fire TV need to be register (logged on with your Amazon account)

Log on to the Remote app on your phone with the same Amazon account.

Please note down the device name, number so you know which one is which.
You can see the status of the Fire TV is online or not at the home screen of the Fire TV Remote App like screenshot below. If you don't see the Fire TV on the list meaning it's powered down or lost WiFi.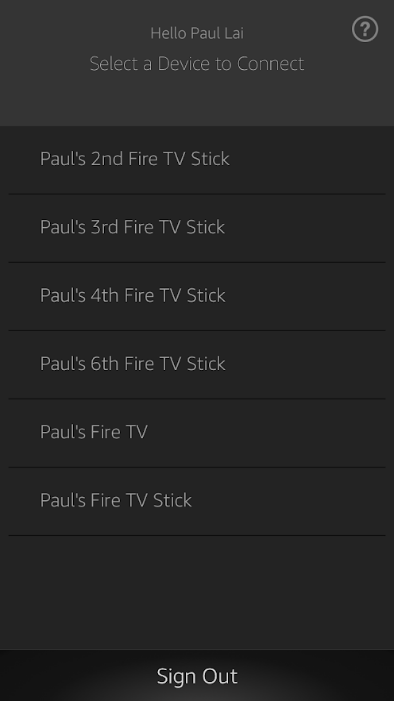 You can also restart the OptiSigns app remotely by:
Tap on the Fire TV on the list to control it

Press the "return" button on bottom left like below. This will shutdown the app.

Then press the tile button on top (see arrows below)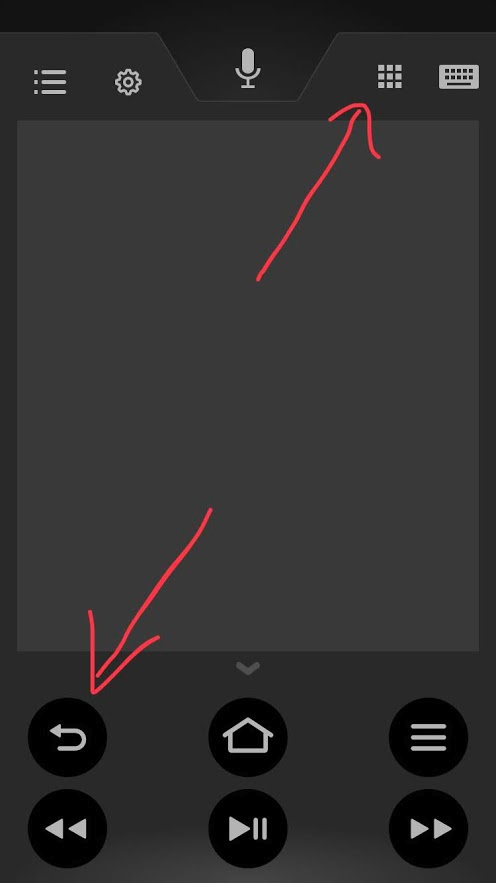 ---
4. Launch the OptiSigns app from the launcher: