With the OptiSigns, you can use folder security features in the folder and share the folder with different teams. Note: This feature is only available in the Pro Plan or above.

Use Case: You want to share the global folder or some specific/ region folders with users/ teams. You can set up the permission in the folder. A Shared Folder gives OptiSigns Account Admins/Owners the ability to share content with different users/ teams. Shared Folder works on any feature in OptiSigns, it applies to Screens, Files/Assets, Playlists, or Schedule Tabs.
Here is more detail about the Folder Level Security feature.
Here is more detail about the Teams feature.
Here's how it works in detail:
1. You will have to create a folder under Screens, Files/Assets, Playlists, or Schedules.
Screens:

Files/Assets: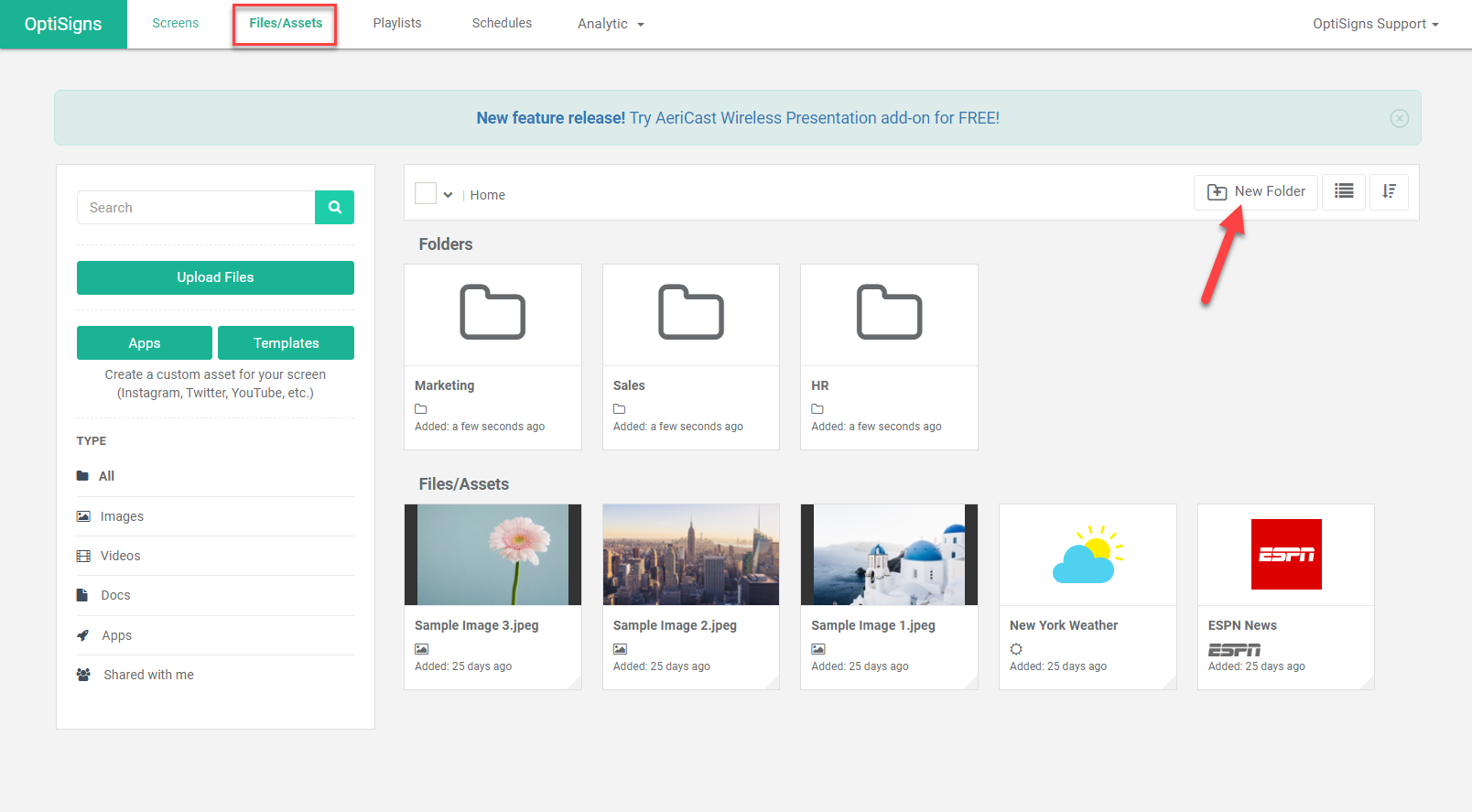 Playlist: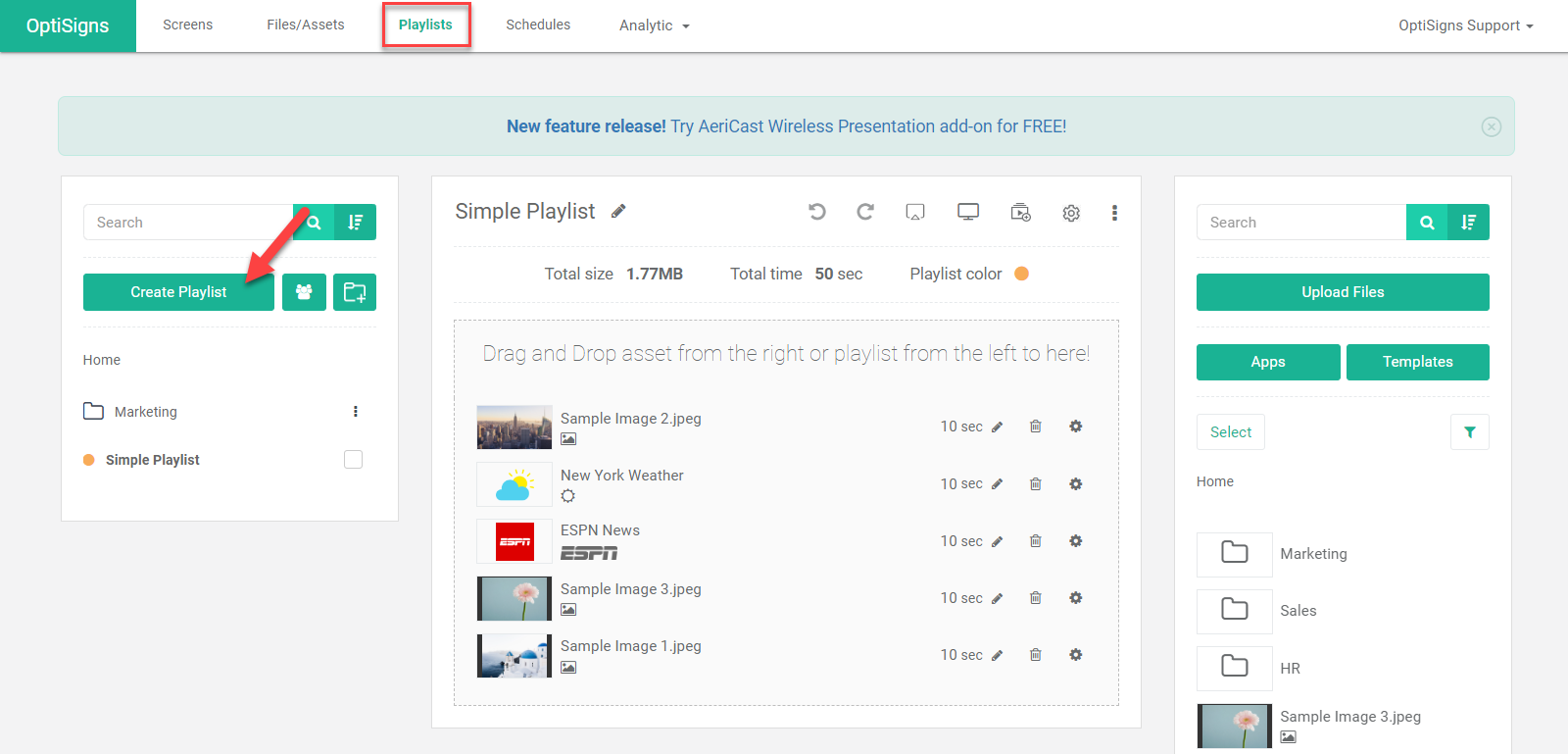 Schedule:

2. Once a folder is created, hover over it and click on 3 vertical dots. You will have to click on "Change Permission", this allow you to give certain users or team to view this folder globally as long as they are given access.

3. You can add your users/ teams to the Security list. This will make only the user/ team to access this folder.
If you have feedback on how to make the how-to guides better, please let us know at: support@optisigns.com