We strongly recommend to install the Android app via the Google Play store, that way Google Play will automatically keep your app up to date with new releases.
Steps to install APK on your Android device:
1) Go into Settings on your Android device and click the Device Preferences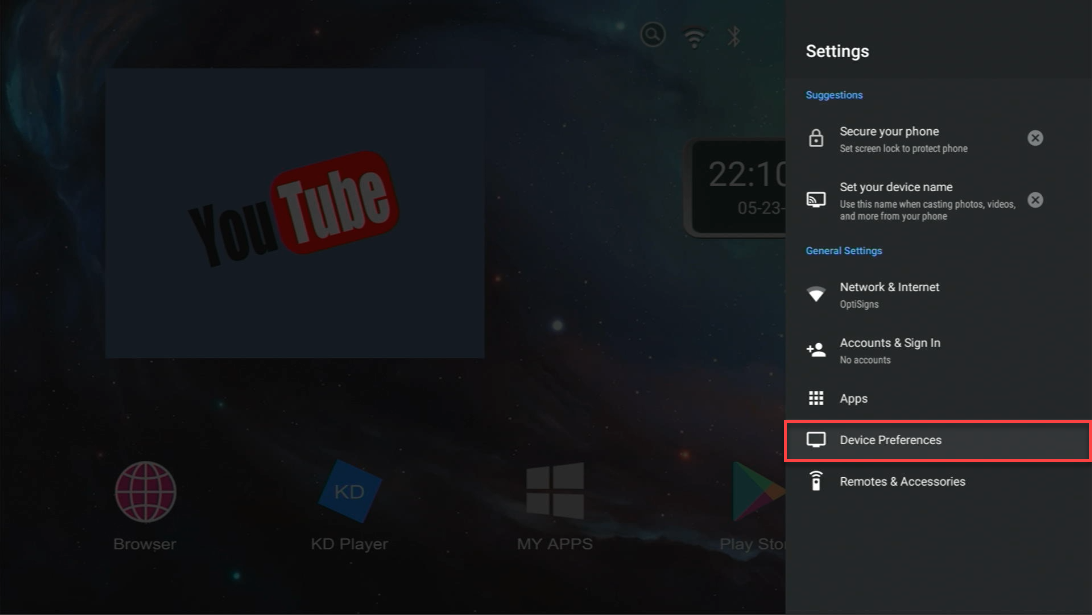 2) Select Security & restrictions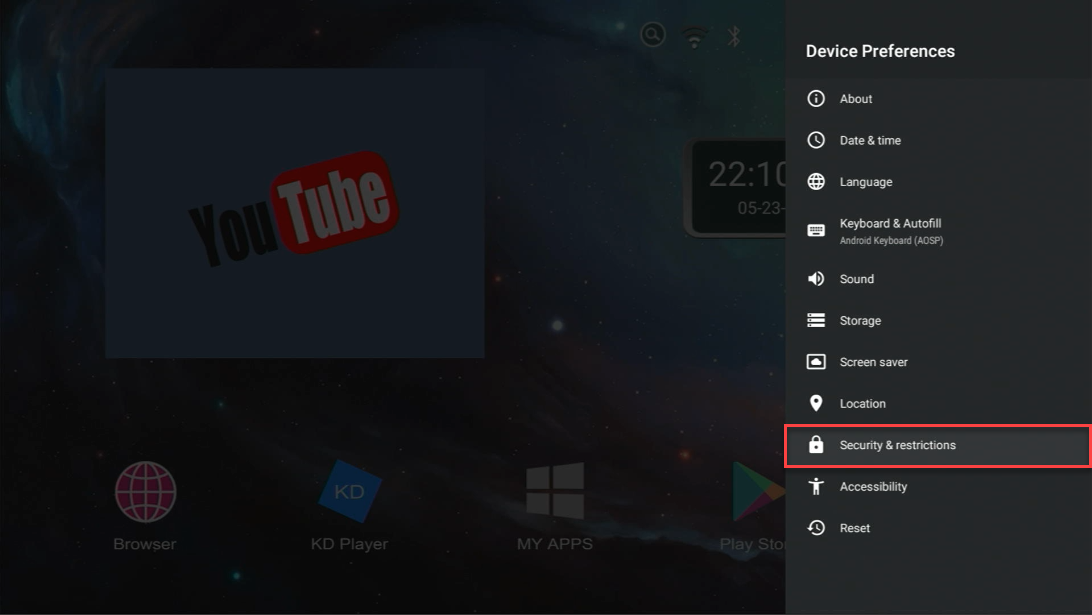 3) Click Unknown source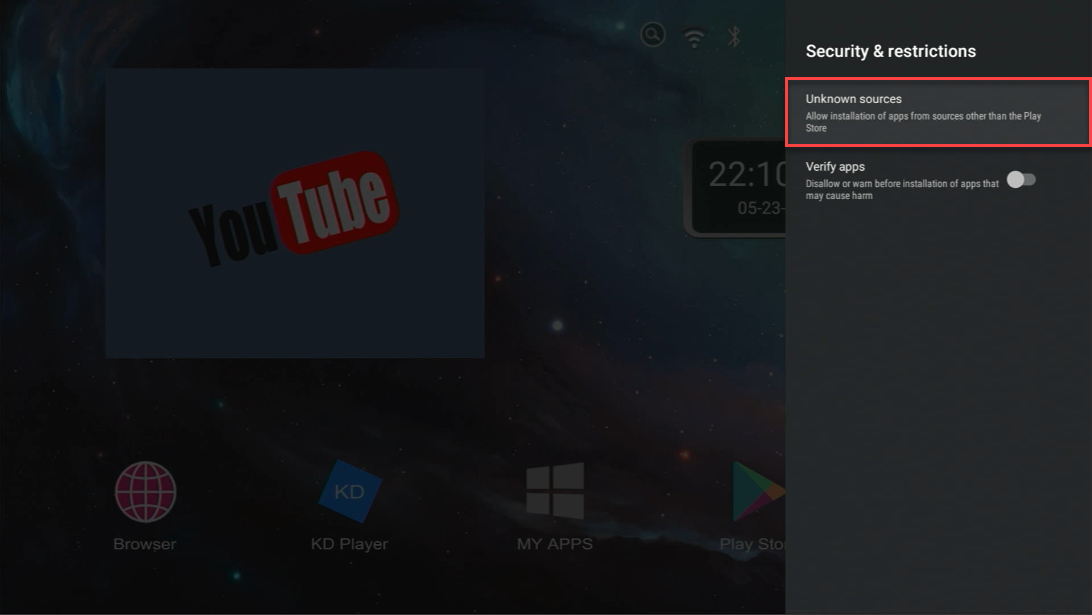 4) Turn on Unknown sources for the Chrome that you will be using to install the APK with.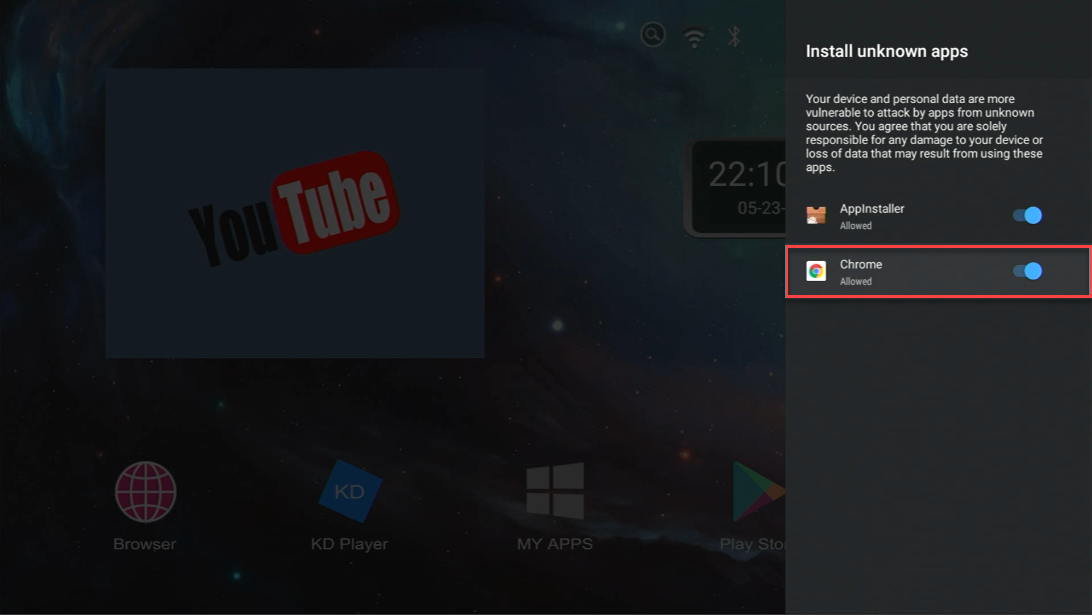 5) Go to My Apps and click Chrome app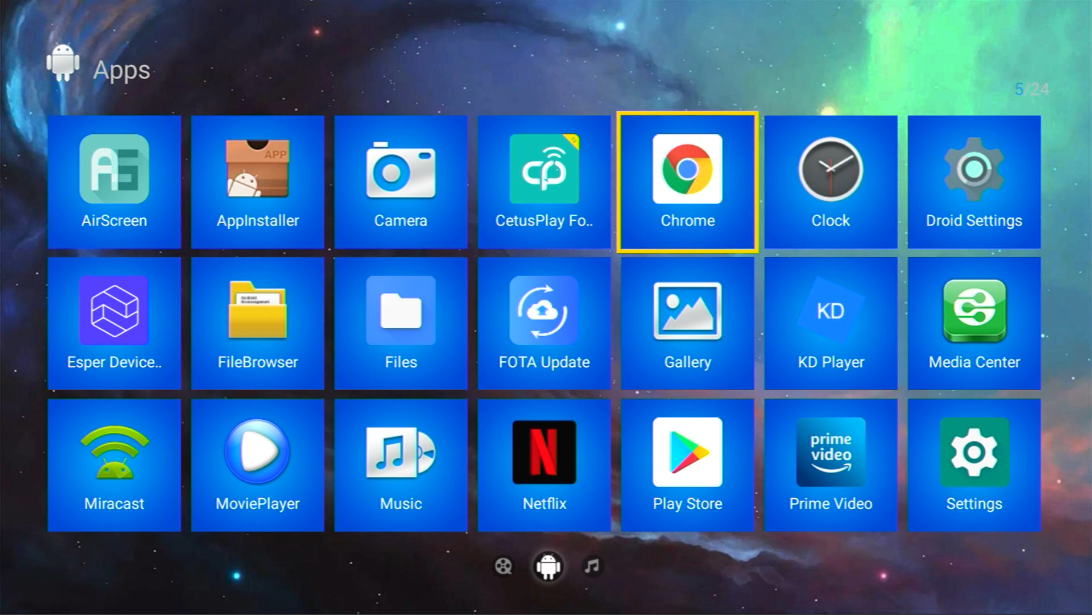 6) Type the following URL:https://www.optisigns.com/download
Then click Go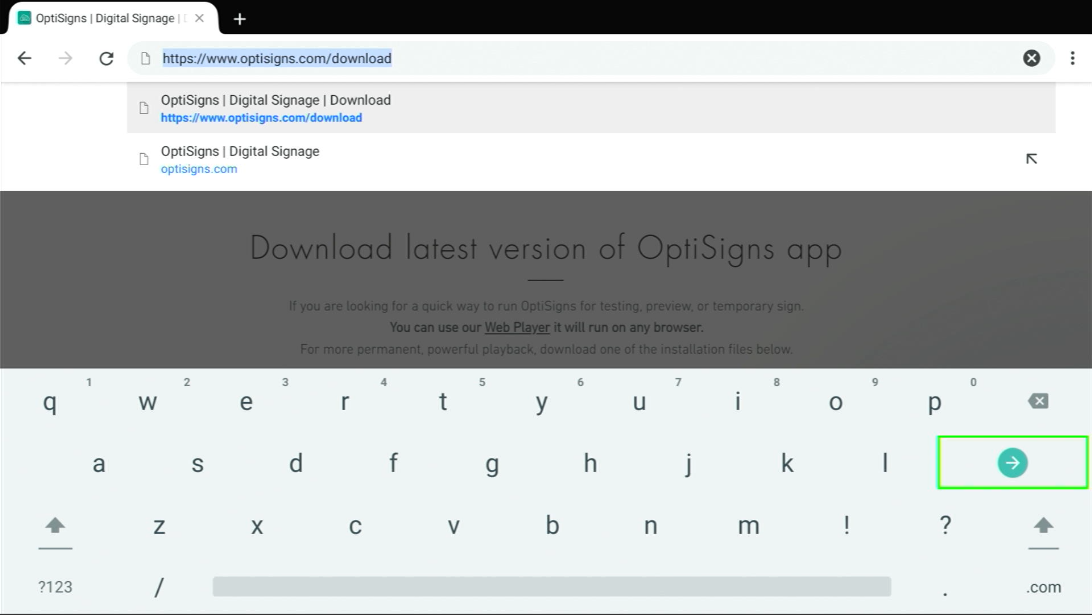 7) Click The APK button in the Android Operation System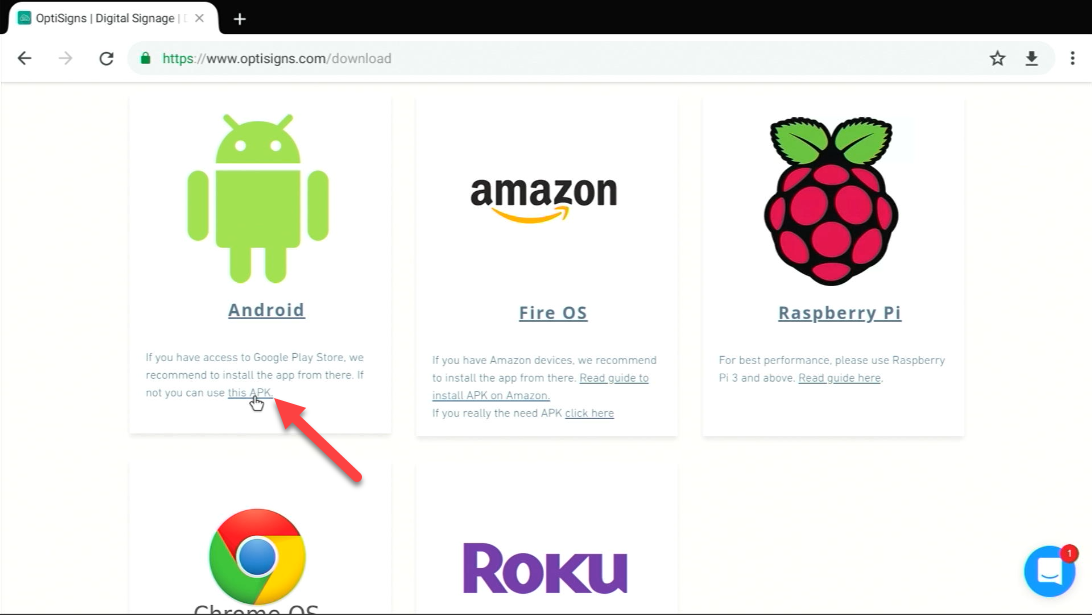 7) Click Download to download the OptiSigns APK file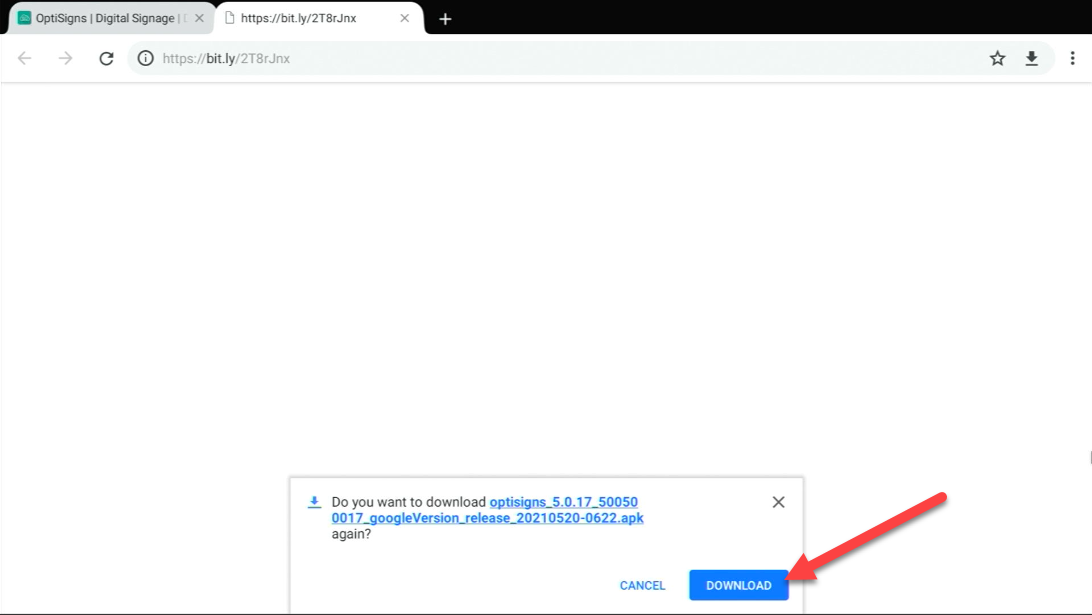 8) Go to the Options button (three-period button) in Chrome.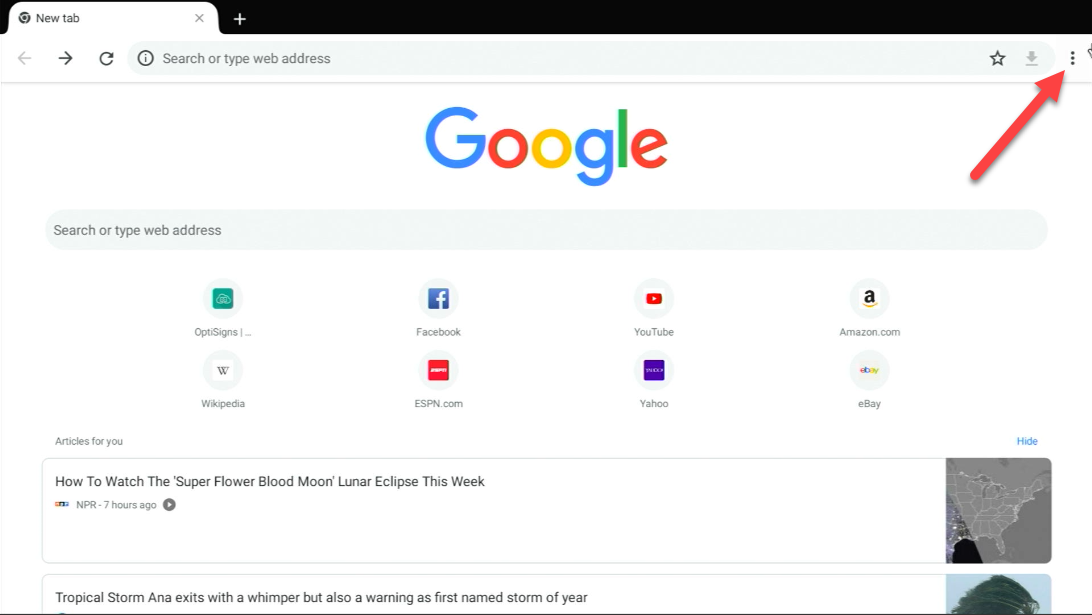 9) Click Downloads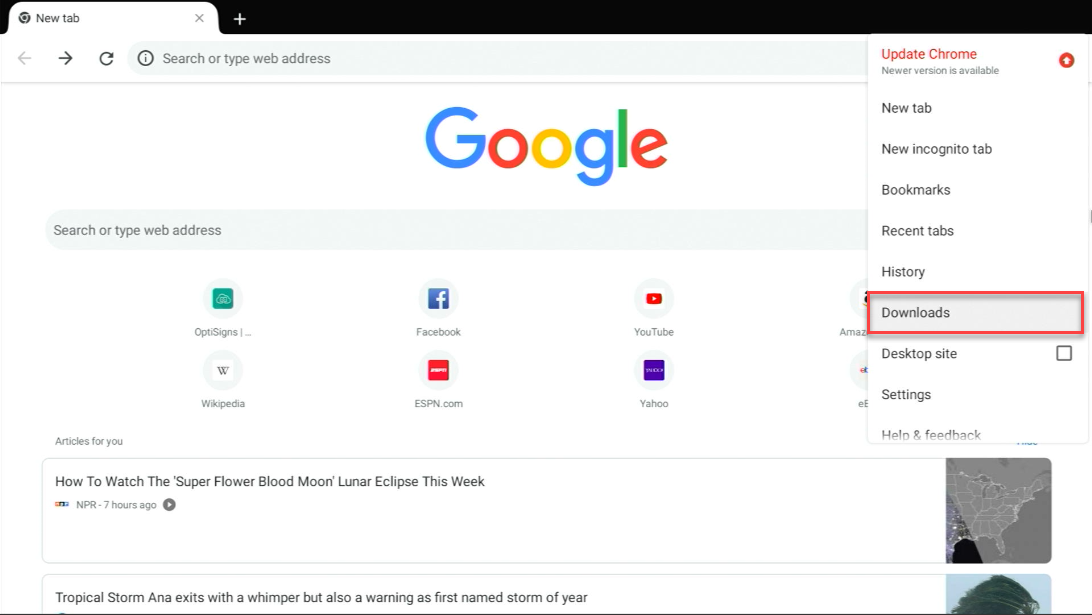 10) Click the OptiSigns APK file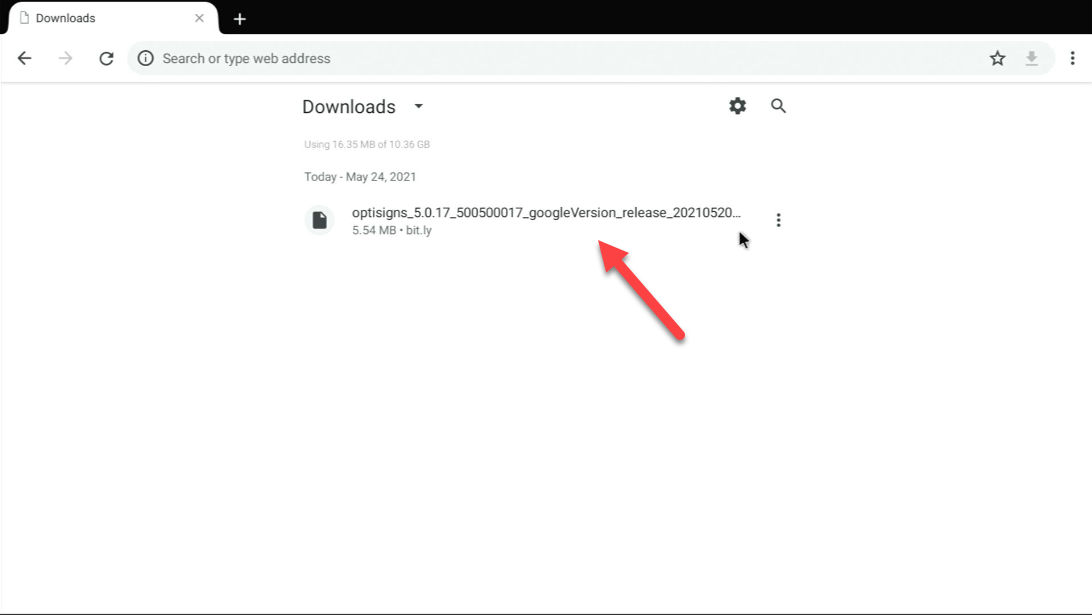 11) Click the Install button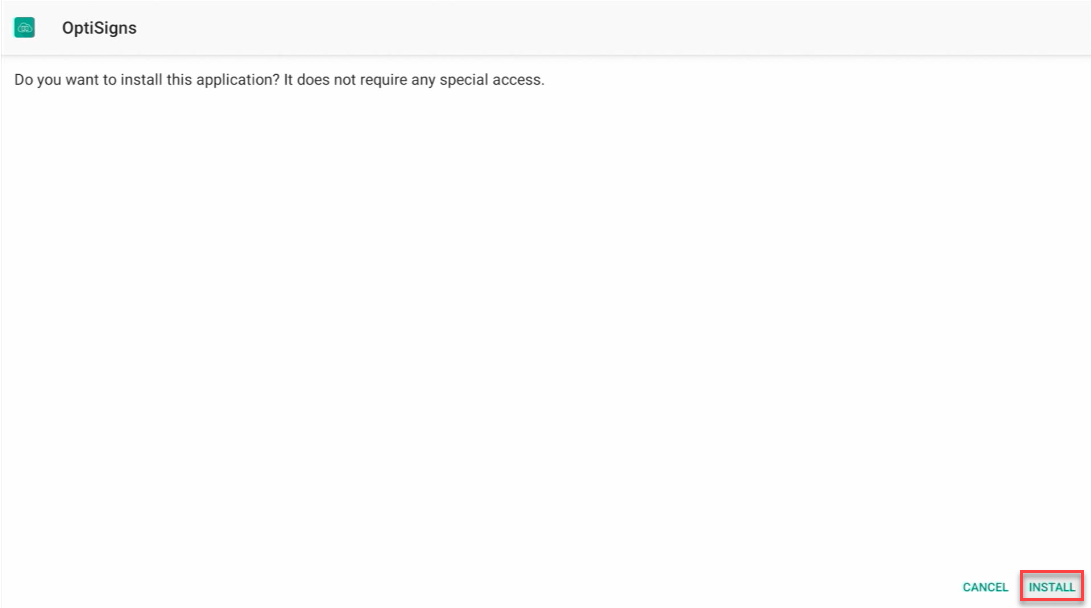 12) Click the Done button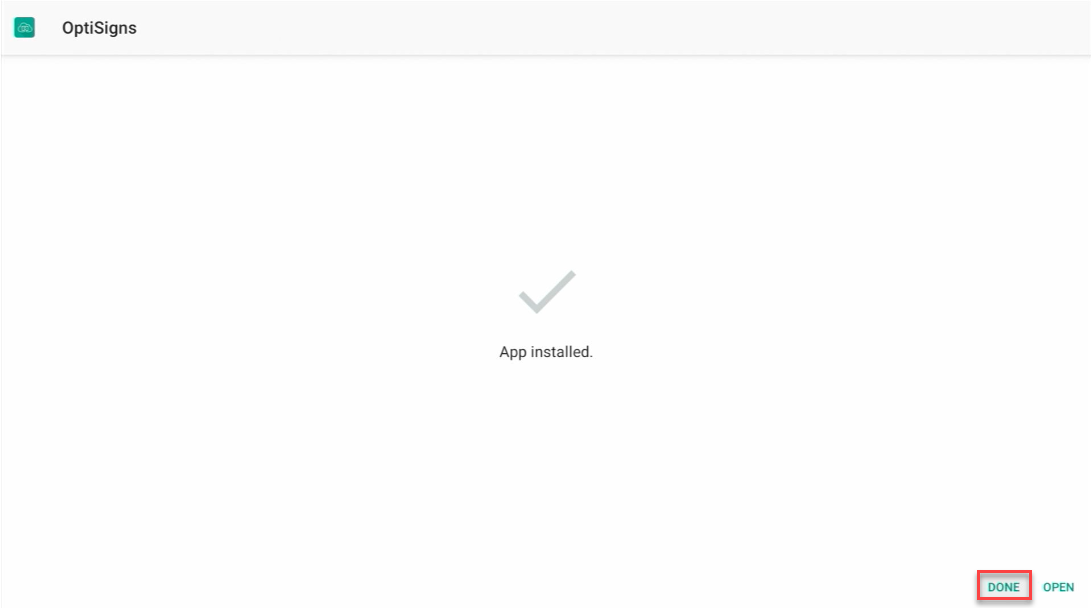 That's it!
You have successfully installed an OptiSigns APK on your Android device.
You can click the OptiSigns app in the My Apps.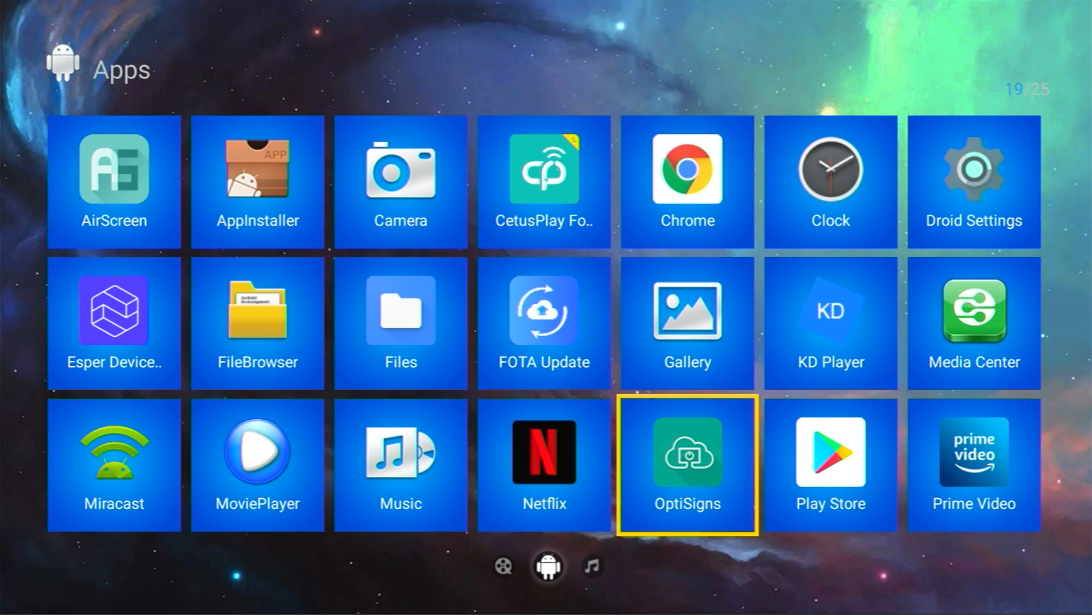 Then it will pop out the pairing code in the OptiSigns app.
You can read this article to pair your screen to your account.
If you have any additional questions, concerns or any feedback about OptiSigns, feel free to reach out to our support team at support@optisigns.com or just submit a ticket.