With OptiSigns, you can assign your Emergency Message App to quickly push a pre-defined message to show on all of your screens in case of emergency.
If you haven't created an Emergency Message App, you can go here to create the asset.
In this example, we will set up a Fire Emergency Message for all of the screens in different teams.
There are allowed to use this feature :
The owner is in the account
The Emergency Message App is in Default Team
Note: Other roles are not allowed to Edit/Delete this asset.
You can set the Target to All Screen(s).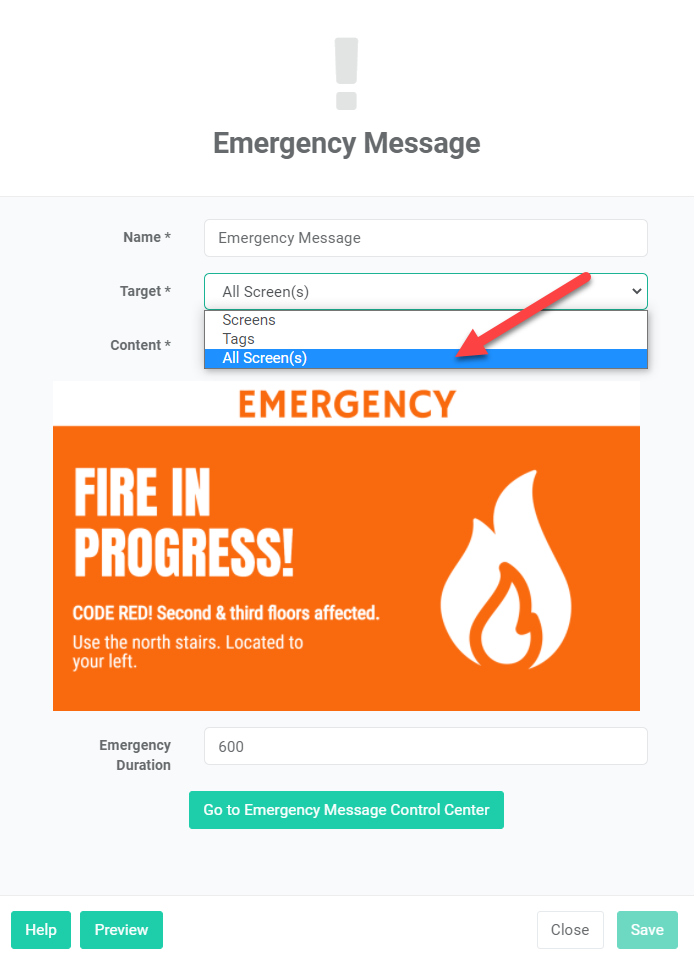 Then Save it.
How to activate Emergency Message:
In emergency, you should use this portal: https://emergency.optisigns.com
We recommend to bookmark this link on your smartphone, and log on to it (using your OptiSigns username/password). Log in session is saved for 90 days, and it's recommend that you try to login regularly.
Of course, you can also use this portal on your PC, laptops.
Once log in to https://emergency.optisigns.com you will see the list of Emergency Message Apps that you created. You can click Activate to activate the message.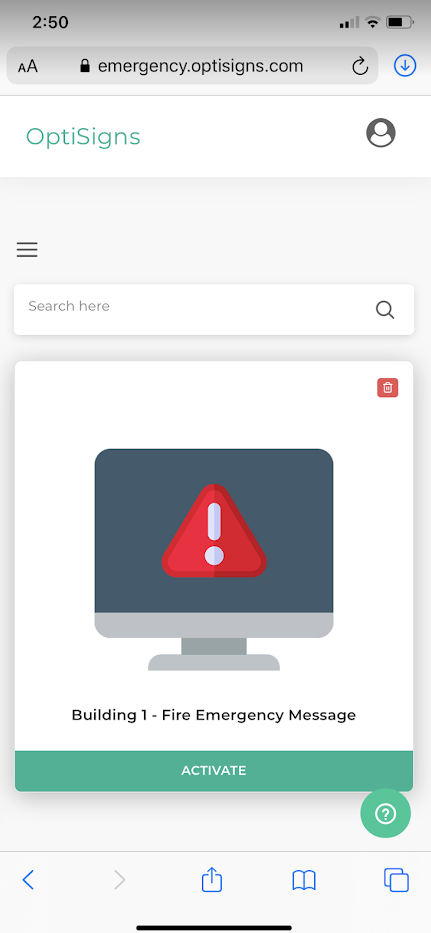 Once click Activate, confirm that you want to activate the message.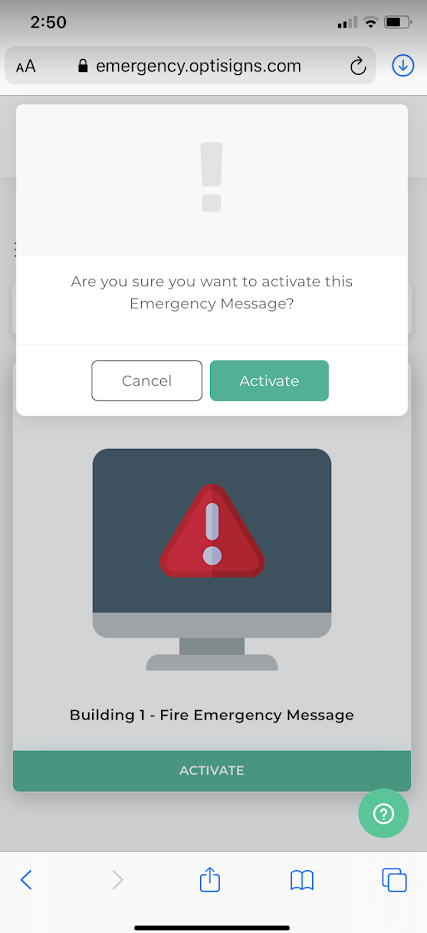 Activated messages will be shown on top of the list to be easily identified.
It also show when the message will expire.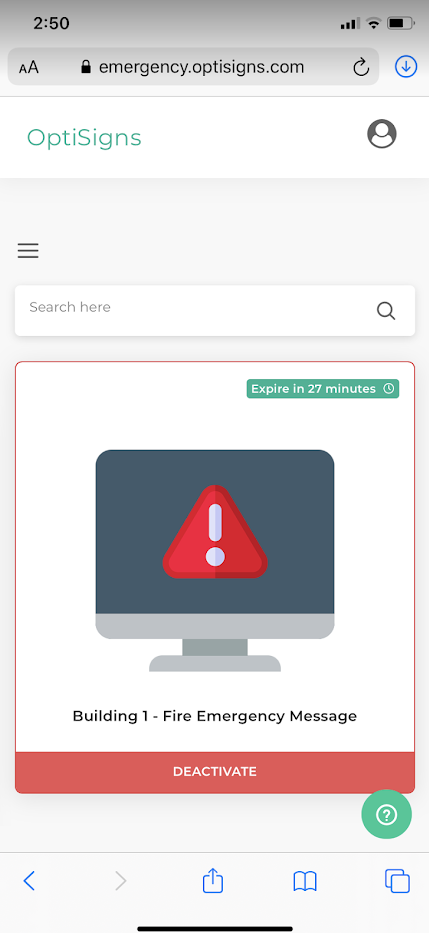 You can manually deactivate by clicking Deactivate.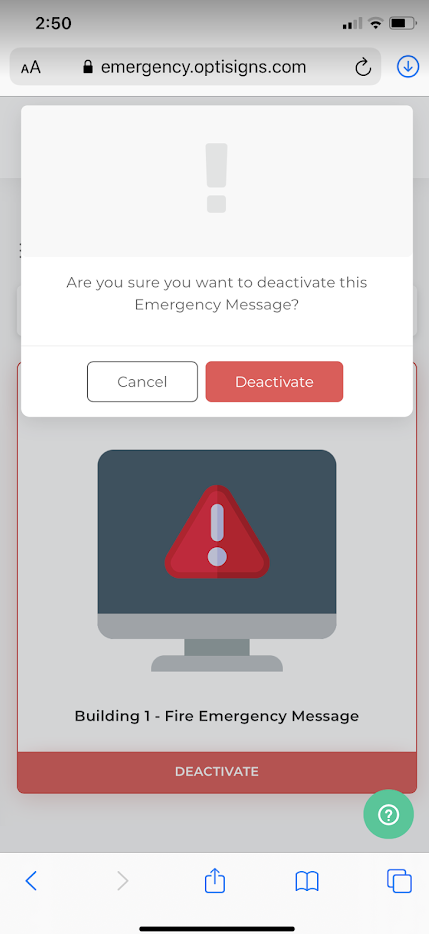 That's all! Congratulation!
You have created your Emergency Message App, and know how to activate it in emergency situations.
If you have any additional questions, concerns or any feedback about OptiSigns, feel free to reach out to our support team at support@optisigns.com or just submit a ticket here.