This feature requires Pro Plus or Enterprise Plan.
OptiSigns provides a simple and powerful designer app and hundreds of free templates for you to create content and publish to screens in minutes. You can also start from scratch and develop your own templates with the designer app and share it with your teams and use it across the company. What's more, you can lock a certain part of your design so that other users without privilege cannot change the part, and also limit the font and color codes other people can use. This is a feature of importance for those customers who would like to enforce corporate branding.
To apply enforce branding, you need to go to the brand kit section in the designer app. Only the Owner or Admin user can edit it, it is disabled for other users. Once the enforce branding is set, it will be applied to everyone who are using the designer app.
If you need a refresher on Designer, you can learn to read this article here.
There are three modes of Enforce Branding.
None: Enforce Branding is not enabled.
Guideline: Enforce branding is enabled, however the preselected fonts and colors are only used as a guideline, users will still be able to use any font and color.
Enforce: Enforce branding is enabled, other than the preselected fonts and colors, users are not allowed to use any other fonts and colors.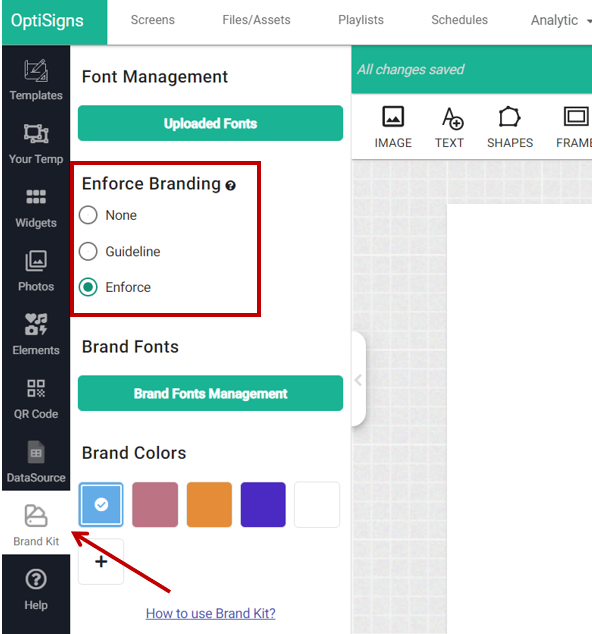 Fonts management with Enforce Branding
Click the Brand Fonts Management, a window will pop up to allow you add and manage the fonts allowed.
To add new font allowed in the designer app, click the "+" icon. Then you can select a font from the list. If you have custom font, you can upload it first, it will be available in the list as well. This article has instruction on how to upload custom font.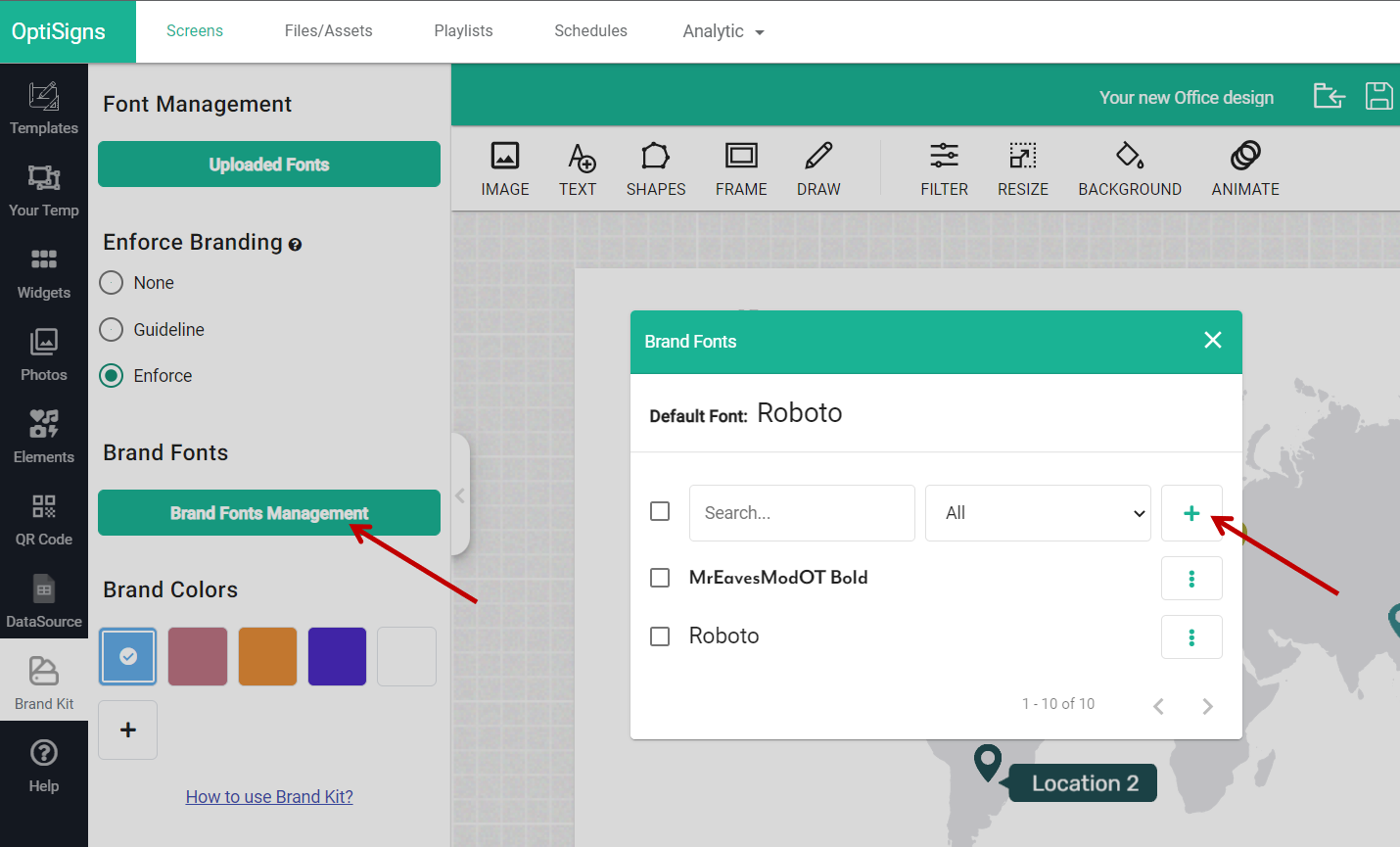 You can set the default font for your design as well.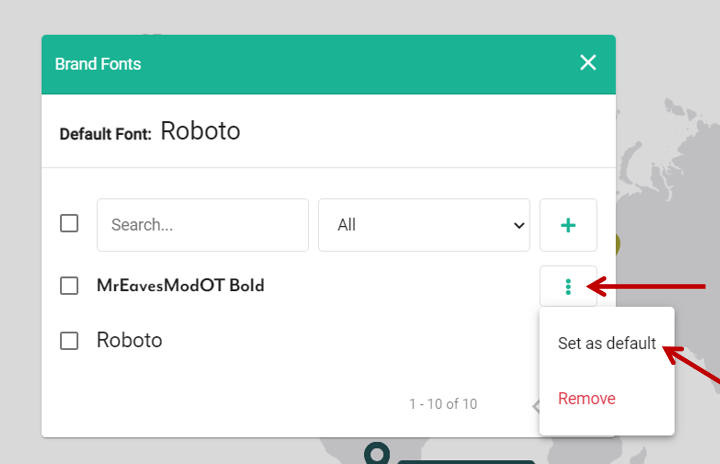 Once enforce branding is enabled, only those fonts that were added to the allowed list will be available for users when they select a font from the "Font Picker".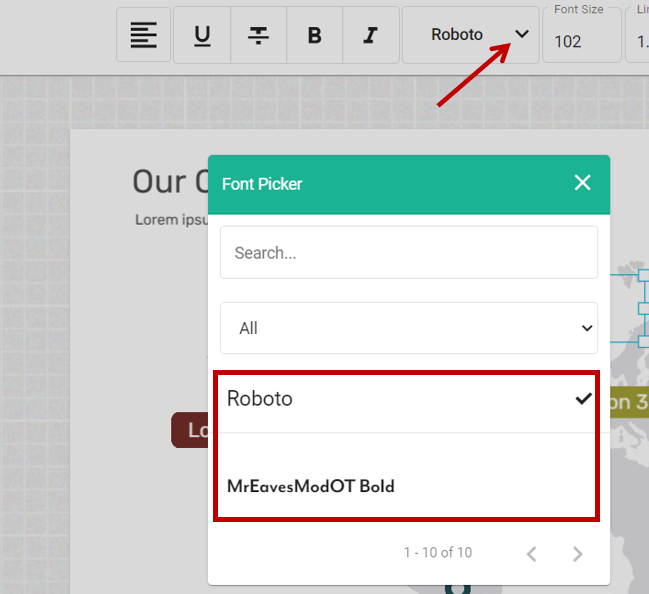 Colors management with Enforce Branding
To add the colors allowed in the design, you can click the "+" under brand colors. Then you can set the color that you want to add.
The color restriction will be applied to all colors in the design, such as background, text, shape.
Once enforced, the color palette will only show the colors that are allowed by enforce branding.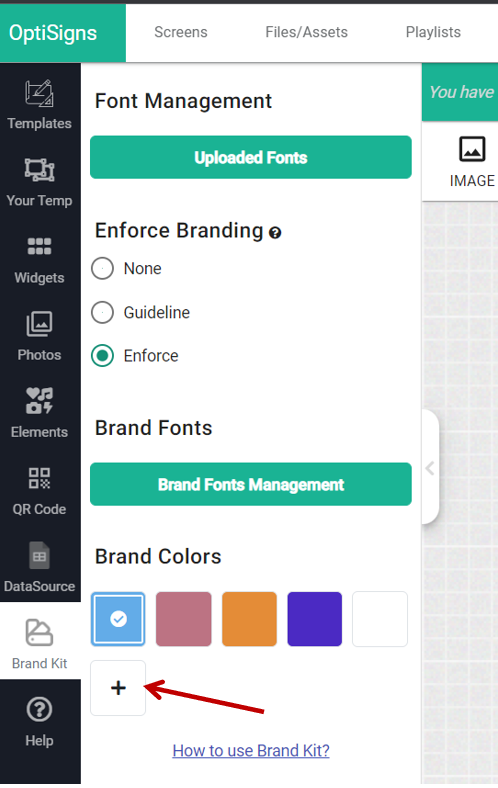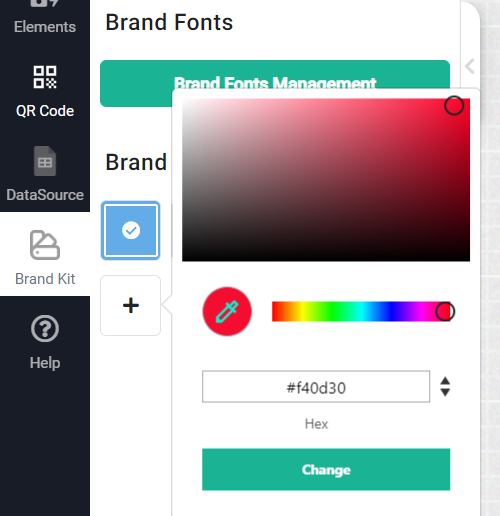 You can set the default color for your design as well by hovering over the color and click the icon on the top right.
That's it, this is how you can enforce branding with OptiSigns designer.
Note: Once have branding enforced, background color and text color will be evaluated as well at the time of saving. If you are use default white background or black text, make sure to have white and black added to the brand color. Otherwise, you will receive error message at the time of saving.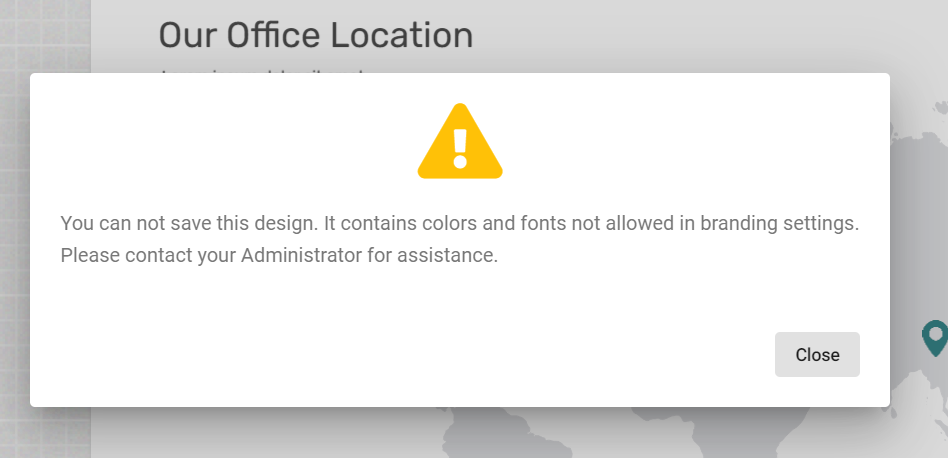 If you have any additional questions, concerns, or feedback about OptiSigns, feel free to reach out to our support team atsupport@optisigns.com or just submit a ticket here.